You must be looking for some amazing girl power quotes to be the one on your social media that is always a whistleblower. Nowadays women are more powerful than men. They are paying their roles in almost every field of life. No matter if it's the field of medicine or engineering, technology or education women is taking steps side by sidemen. No one can deny their contribution to the progress of the country and society.
As they are proving their worth in every field of life, it is high time to empower them and appreciate their efforts. Because a woman does believe in herself, but when you encourage her, it boosts her confidence and she works like never before. Some encouraging words of yours can make a big difference in her life. So here, you will find amazing quotes to empower your loved one.
Best Girl Power Quotes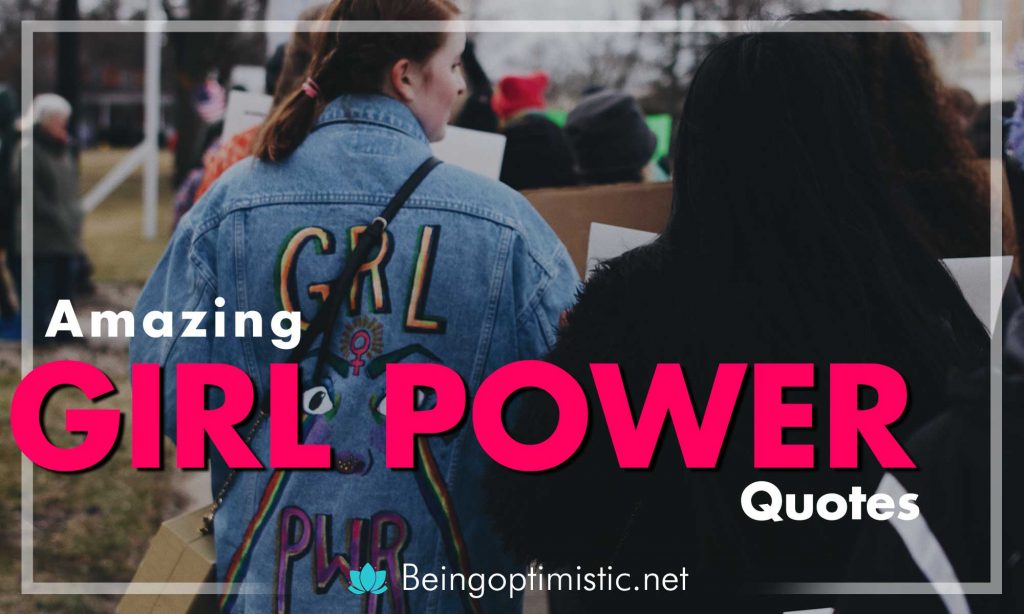 "Alone we can do so little, together we can do so much." — Hellen Keller
"No one can make you feel inferior without your consent." –Eleanor Roosevelt
A woman is a full circle. Within her is the power to create, nurture and transform – Diane Mariechild
A woman is like a teabag. It's only when she's in hot water that you realize how strong she is. Eleanor Roosevelt
"You must understand: they fear you. There is nothing scarier in their minds than a girl who knows the power of her flames."
― Nikita Gill
You may also check:
Powerful Quotes for Girl's Beauty:
A girl should be as strong as she is beautiful. No matter how difficult the situation is, she should have enough confidence to stake a stand for herself. Beauty with confidence makes a girl ten times more attractive than those who lack confidence. Here is a collection of some quotes to encourage your confidence as well as your beauty:
"I think that it's just important to feed yourself positivity. Feed yourself how beautiful you are. Feed yourself how you are special. Feed yourself that you are alight. Tell yourself that." Kelly Rowland
"Butterflies are like women – we may look pretty and delicate, but we can fly through a hurricane" Betty White
"Nothing I accept about myself can be used against me to diminish me." Audre Lorde
"Imperfections are beauty, madness is genius, and it's better to be absolutely ridiculous than absolutely boring." –Marilyn Monroe
"Beauty begins the moment you decide to be yourself." –Coco Chanel
There's nothing a man can do, that I can't do better and in heels – Ginger Rogers
"No matter what you look like or think you look like, you're special and loved and perfect just the way you are."— Ariel Winter
"Happiness and confidence are the prettiest things you can wear." – Taylor Swift
"Beautiful people are not always good but good people are always beautiful." –Imam Ali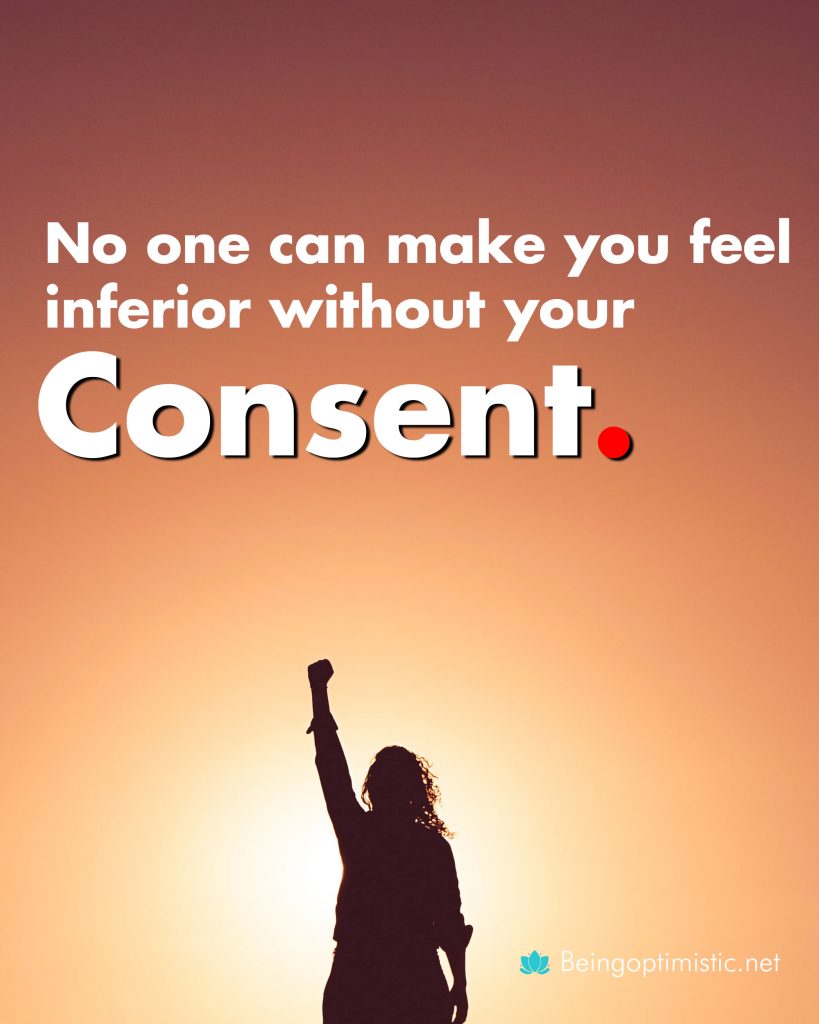 Girls Quotes about Belief and Confidence:
"Above all, be the heroine of your life. Not the victim." — Nora Ephron
"Confidence literally starts from yourself. You have to go look in the mirror at yourself. If you don't like what you see, you're going to give off that energy." _ Megan Thee Stallion
"I didn't know I had it in me. There's more to all of us than we realize. Life is so much bigger, grander, higher, and wider than we allow ourselves to think. We're capable of so much more than we allow ourselves to believe."~ Queen Latifah
"The future belongs to those who believe in the beauty of their dreams." – Eleanor Roosevelt.
The question isn't who's going to let me; it's who is going to stop me – Ayn Rand
"Girl power in my mind is to let girls be exactly what they are. Let them be angry. Let them be resentful. And rebellious. Let them be hard and soft and loving and sad and silly. Let them be wrong. Let them be right. Let them be everything. because, they are everything."
Independent Quotes for Girls:
The moment a girl wants to become independent is the moment she becomes queen of her own life. A strong and independent girl can take stand for herself in every situation and she lives her life without any expectations and restrictions from others. She overcomes her problems by herself. Here are some quotes that will motivate you to become independent in life:
"You need to find the power within to make things happen for yourself. When you realize this, you are unstoppable." Christina Aguilera
You have what it takes to be a victorious, independent, fearless woman.     ~Tyra Banks
"If you really want to fly, just harness your power to your passion." – Oprah.
"She is clothed in strength and dignity, and she laughs without fear of the future."
"Believe in yourself and you can do unbelievable things."
"I know what my mission is. I know what I'm hoping for and working hard for every day. And that's my focus. I'm not going to let people steal my joy. I move on. New day, new opportunity, new energy, let's go." Ciara
"You may think I'm small, but I have a universe inside my mind." YOKO ONO
The thing women have yet to learn is nobody gives you power. You just take it. – Roseanne Barr
Never apologize for being a powerful woman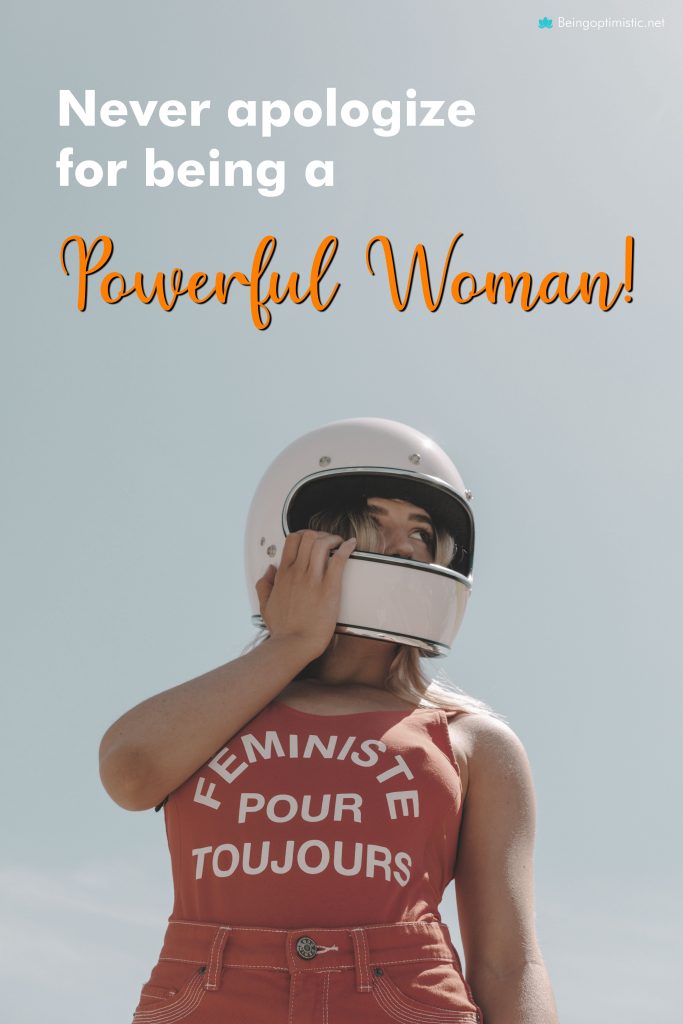 Conclusion on Girl Power Quotes:
No matter what a woman goes through if she remains confident she can overcome anything. So encouraging your loved ones is the best thing you can do for them. When you believe in the beauty of their dreams, it becomes easier for them to pursue their dreams. Therefore, we have put a number of quotes for you to encourage your partner. These quotes will help you to convey your care for them.