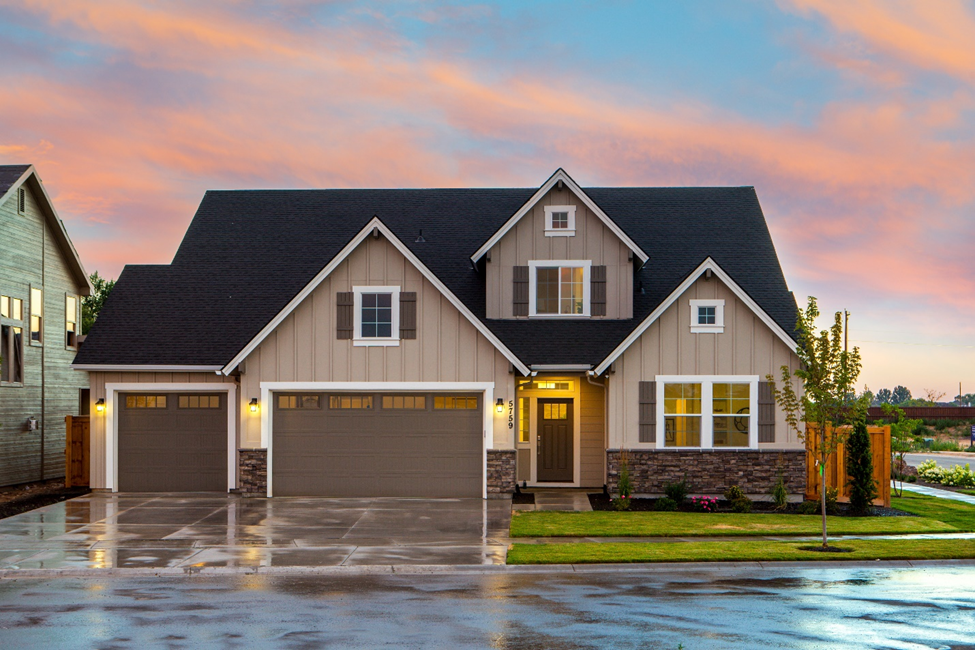 Every homeowner wishes to make some changes to their home to make it more to their liking. However, home improvement projects can help do much more than that. Not only can such projects help improve the visual appeal and maintain your home, but they can also help boost its value. The trick is to choose the right projects to invest in.
Homeowners in Marietta, Georgia, have somewhat of an upper hand as housing in the area is 12% lower as compared to the national average. This gives them an opportunity and the resources to invest in home renovation projects that can further increase their home's value.
Projects to Boost Home Value
Home improvement projects are costly and can act as an investment for the future as well, which adds pressure on homeowners to do it right. So, if you plan on renovating your home, here are some project ideas to help you get started.
1. Upgrade the Kitchen
The kitchen is one of the most important parts of a home. A properly planned kitchen renovation can not only help boost value but completely revolutionize your home's look as well. While a kitchen remodel in Marietta can cost anywhere from $10,000 to $41,000, it is important to remember that you don't need to go all out unless necessary.
You can make many minor changes to upgrade your kitchen to yield a high return on investment. For instance, you can choose a contractor who offers cabinet refacing In Marietta, GA, to update your kitchen cabinets. Newly refinished cabinets can make your kitchen look beautiful and give you a break from the old, monotonous look of your home.
Similarly, you can also add a fresh coat of paint, replace old hardware, get new appliances, or change the flooring to help improve the kitchen's interior.
2. Change the Flooring
Your flooring plays an important role in determining the overall look of your home. So, swapping out old, worn-out carpets and refinishing your existing floor can make a huge difference in the interior. However, if you want to make a dramatic change while boosting your home's value, hardwood floors are the way to go.
These floors can completely revamp your living space and increase your home's value by 3% to 5%. This home improvement project is not only affordable but offers a great return on investment as well. Moreover, according to a survey, new hardwood floors can make you fall in love with your home and enjoy it even more. After installing hardwood floors, 80% of people had a greater desire to be home, whereas 68% of people felt a sense of enjoyment while at home.
3. Renovate the Bathroom
Apart from kitchens, bathrooms are also an important part of any home. Bathroom renovations offer some of the best ROIs at 70%, but they can vary according to the scale and type of renovation.
While bathroom remodels are a great idea, they can be quite costly. A simple solution to this is making small upgrades like replacing old hardware like shower heads with new fixtures, painting the interior, installing storage solutions, adding a new mirror, etc. You can also take the DIY route to further save money.
4. Paint
This project is especially useful if you plan on putting your house on the market soon. Painting the interior of your home can give it a fresh new look, whereas painting the exterior can help boost curb appeal. This can help you attract more buyers and land better deals.
5. Window Replacements
Windows are essential for keeping your home warm and safe. However, they can get damaged and lose their efficiency over time due to wear and tear. Damaged windows can lead to high utility bills, cold drafts, and other issues in your home.
So, if you experience any concerning signs, it may be time to replace your windows. Window replacements can help increase comfort and improve the interior of your home. Moreover, they can also boost your home's value as they make it more energy efficient. However, the return on investment depends on the kind of window replacement you choose.
6. Add Stone Veneer to the Exterior
Boosting your home's curb appeal is essential for increasing its value, as it can help catch a buyer's eye. An excellent way to boost the exterior while increasing value is to add stone veneer. Adding stone veneer can give an ROI of over 100%, which is quite high for a home improvement project.
7. Renovate Your Basement
Renovating the basement gives your home extra usable footage, which is considered an amazing feature among homebuyers. However, it is important to remember that major basement remodels can be quite expensive. You can surf the internet to search for basement renovation ideas and choose what's best for you. For instance, you can turn your basement into a home theater or a home office.
8. Remove Outdated Popcorn Ceilings
Popcorn ceilings used to be a popular feature in old homes. But now, they can make a home look old and outdated, which can put off buyers. So, getting rid of popcorn ceilings can help give your home a more modern look and boost its value.
While you can remove popcorn ceilings yourself, it is important to note that many of these ceilings often contain asbestos, which is an incredibly harmful substance. So, it is recommended to have your ceilings tested by a professional before you get them removed.
9. Replace Appliances
New and energy-saving appliances are a great investment not only for your present but your future as well. These appliances can help you cut down on utility bills and save money. Moreover, they can also help increase your home's value when it is time to sell, as buyers love an energy-efficient and smart home.
Concluding Thoughts
While home improvement projects are an excellent way to create a better and improved home, it is also necessary to view them as an investment. The renovations you make now can have a major impact on your home's value when it is time to sell. So, it is important to choose wisely and invest in renovation projects that not only help you fulfill your design goals but also help in boosting the value of your home.