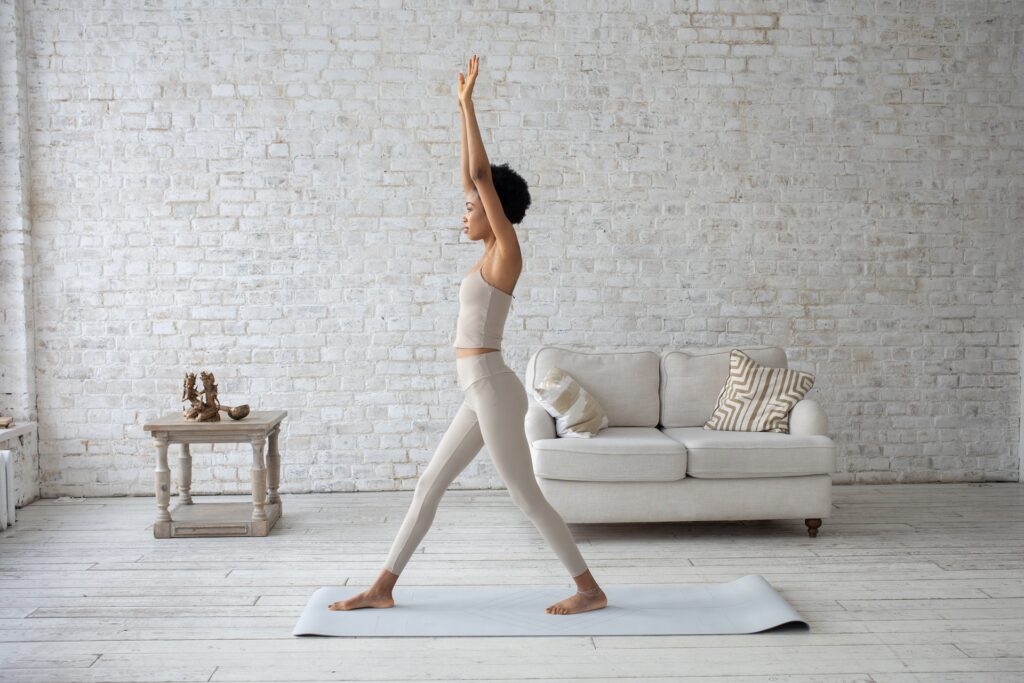 The world of activewear has evolved to cater to a diverse range of body types, and the inclusion of plus-size women's activewear is a positive step towards promoting body positivity and inclusivity. When it comes to choosing activewear, regardless of size, the right fit is paramount. In the realm of plus size activewear, the significance of proper fit becomes even more pronounced. So, this article delves into why proper fit is exceptionally important in plus-size women's activewear, highlighting the physical and emotional benefits it brings to the table.
Confidence Boost: Embracing Your Body
Properly fitted activewear can have a profound impact on your self-confidence. When your activewear fits well and complements your body, it makes you feel more comfortable and confident during your workouts. Plus-size women should have activewear that flatters their curves and provides the support and coverage needed to move with ease. Feeling good in your activewear can boost your self-esteem and encourage you to embrace your body while pursuing a healthy and active lifestyle.
Enhanced Performance: Unrestricted Movement
Activewear that fits properly ensures you can move freely and engage in various physical activities without feeling restricted. Ill-fitting activewear can lead to discomfort and chafing and even hinder your range of motion. And when your activewear fits well, it supports your movements, whether stretching, running, lifting weights, or participating in a yoga class. Plus size women's activewear that offers the right amount of stretch and support allows you to focus on your workout without distractions.
Preventing Chafing and Discomfort
Properly fitting activewear minimises the risk of chafing, irritation, and discomfort when fabric rubs against the skin during physical activity. As such, plus-size women should look for activewear with flat seams and moisture-wicking properties to keep the skin dry and reduce friction. The right fit also ensures that the fabric stays in place, preventing constant adjustments that can disrupt your concentration and hinder your workout.
Support and Stability: Workout Confidence
Activewear that provides proper support is essential whether you're engaged in high-intensity or low-impact exercises. Plus-size women's bodies come in a variety of shapes, and the right activewear offers the necessary support for different activities. Supportive sports bras, leggings with wide waistbands, and tops with built-in bras all contribute to stability and confidence during workouts.
Long-Term Wear: Durability and Longevity
Investing in well-fitting plus size activewear pays off in the long run. Properly fitting activewear is less likely to stretch out or lose shape after multiple wears and washes. High-quality activewear that fits well will remain durable, maintaining its elasticity and comfort over time. This ensures you can enjoy your workouts without worrying about replacing worn-out activewear frequently.
Emotional Well-Being: Embracing the Journey
The journey to a healthier and more active lifestyle is not just physical—it's also emotional. Finding activewear that fits properly and makes you feel good about yourself is integral to this journey. Plus-size women deserve activewear that empowers them to prioritise their well-being without feeling self-conscious. The emotional well-being of wearing activewear that fits well translates to a more positive attitude towards exercise and a greater commitment to long-term health goals.
Conclusion: Embrace the Fit
In women's plus size activewear, the importance of proper fit cannot be overstated. It's not just about the physical benefits but also the emotional satisfaction from wearing activewear that complements your body and supports your goals. With the right fit, you can move confidently, exercise comfortably, and fully embrace the journey to a healthier and more active lifestyle. Remember, your activewear should empower you to focus on your workouts and celebrate your body every step of the way.