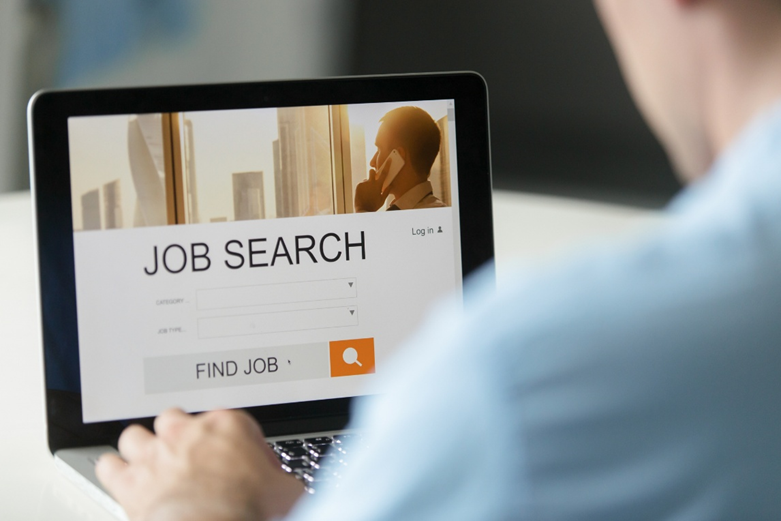 Maybe it's time to figure out your career. Maybe you're feeling a bit lost or unfulfilled.
While it seems simple enough to choose a career, you have to research, figure out your interests, and ask yourself many life-changing questions.
Don't worry, though. We've got you covered. Keep reading to learn how to choose a career.
Knowing Your Strengths and Weaknesses
Finding the perfect career isn't easy. It's important to take the time to think carefully about your strengths and weaknesses in order to make the right choice. To start, make a list of your skills and interests.
Then, do some research on career paths that appeal to you. Examine what opportunities, challenges, and requirements they bring. Consider whether or not a particular career relies heavily on strengths you possess and allows you to demonstrate your abilities. Additionally, it's important to be aware of your weaknesses.
Seek Education and Training
Choosing a career can be a difficult decision, but one that is extremely important. The first step should be self-assessment. Take the time to review your interests, skills, and values to ensure that the career chosen jives with your beliefs and talents.
Once this is complete, exploring various professions and career paths is the next step. Make sure to research the benefits of a college degree. Also, look into educational and training requirements that are necessary for the field.
Consider what type of personal qualities are necessary to be successful in the role. Additionally, talk to other individuals in the field, as they can provide real-world insight and advice.
Understanding Your Preferred Working Style
Choosing a career can be intimidating and overwhelming, but understanding your preferred working style can make it easier. Your working style is how you best operate and interact with others and what makes you satisfied.
To determine your working style, take an inventory of your strengths, skills, and passions. Consider the type of activities, tasks, and roles you feel energized by and motivated to complete. Think about the environment in which you work best and the type of team and resources you need to succeed.
Researching Your Career Options
Begin by researching the career. Gather as much information as you can on the career's requirements and expected outcomes. Consider the salary range, job description, working conditions, benefits, and career advancement. Once you have an understanding of the job, you should look into the qualifications to make sure that you meet the necessary criteria.
Explore job availability as well. Find out what industries and regions have the most job openings for the job you are considering. Once you have a good understanding of the job and the career, examine your strengths and weaknesses.
Finally, think about the lifestyle implications of the job. Make sure that it is something you will be passionate about.
Consider Your Lifestyle
Successful careers are more than just a job. It's a pathway to success and fulfillment. Knowing how to choose the right career can be the difference between a life of happiness and one full of stress and anxiety. Before you go any further and begin to think about jobs and industries, you first have to consider your lifestyle.
Are you ready to work long hours or prefer a job with minimal overtime? What is the level of physical activity that you can handle? Do you mind having to constantly learn and adapt to new environments, or do you need a job that is more predictable?
Once you know what type of environment you are most comfortable in, it will be much easier to settle on a career that works for you.
Consider Job Availability in Different Sectors
Choosing a career can be an intimidating decision. There are numerous options available, and it can be hard to decide which one to pursue. Fortunately, there is an ultimate guide on how to choose a career. When considering a career, it is important to look into job availability in different sectors.
There is a wide range of industries out there, such as healthcare, finance, hospitality, technology, and more. Each industry offers its own job opportunities, so researching the potential openings in each area is crucial. Looking into the job market in each sector can give an idea of potential salaries and job opportunities.
Creating an Actionable Career Plan
Choosing the right career is one of the most important decisions a person can make. Creating an actionable plan to help you choose a career will help you make the best decision. Begin by assessing your interests, abilities, and values. Utilize career assessments and surveys to help narrow down potential career paths.
Do research on prospective careers and make a list of potential jobs that match your interests, skills, and values. Contact industry professionals and people in the careers you are considering. Speak to family and friends and get their perspectives on potential careers. Once you have identified some potential careers, consider the education and training required for each.
Investigate Relevant Salary and Job Outlooks
You have to find out what the potential salary for your chosen field is and research the job outlook for the next ten years. Researching the salary and job outlooks can be done by utilizing resources like the Bureau of Labor Statistics, salary.com, and current job postings to help you understand what you can earn and the availability of jobs.
You should also get advice from career or guidance counselors, family members, and friends, as they can suggest careers based on your interests and experience.
Learn How to Choose a Career Today
Learning how to choose a career can be daunting and intimidating. But, armed with the tips shared in this guide, you're now well-positioned to select a career path that aligns with your interests, values, strengths, and passions.
Start now by gathering information, researching viable career paths, and reflecting on your interests to identify the best career choice for you. Take action today and invest in your future!
If you want to explore the best topics, we've got you covered. Check out some of our other blogs today!