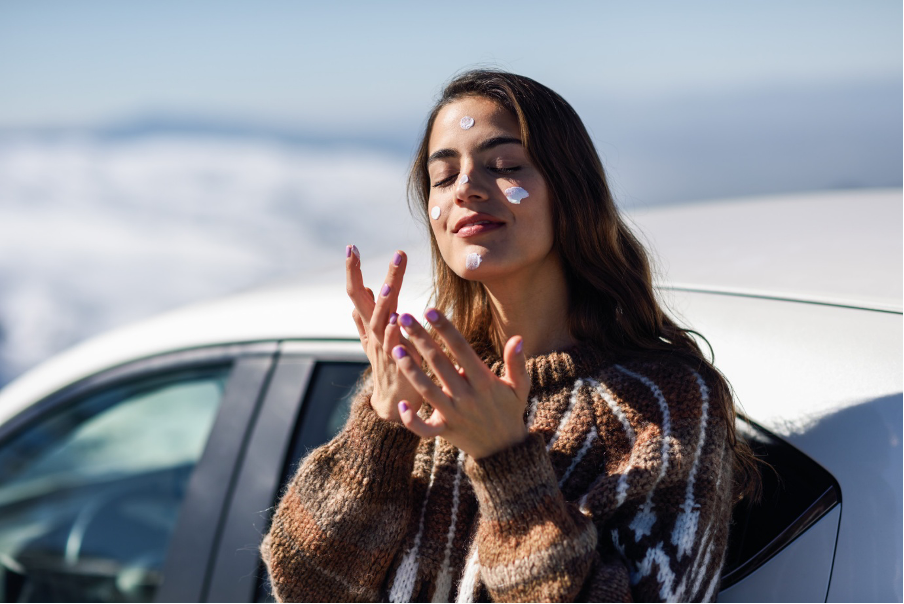 Just two weeks after visiting your dermatologist, you already have another sunburn. Didn't you use sunscreen at the pool during the summer?
While it's on your mind all year, choosing the right sunscreen for the occasion can be difficult. Are you ready to say goodbye to skin burns and painful peeling?
Comfortable and protected skin starts with the right waterproof sunscreen! Let's learn what you should keep in mind when shopping.
Identifying Your Skin Type
Waterproof sunscreens are one of the best sun care products available. Identifying your skin type is essential in choosing the right waterproof sunscreen.
There are different types of sunscreen for different skin types. If your skin is oily, you'll want to look for an oil-free sunscreen that won't leave a shiny residue.
If you have dry skin, you should look for moisturizing sunscreen. It must have ingredients such as vitamins, antioxidants, and natural emollients. It that will keep your skin hydrated while protecting it from the sun's damaging rays.
For combination skin, look for a water-resistant sunscreen containing oil-free and hydrating ingredients. Find the right waterproof sunscreen for your skin care. It will ensure your skin has protection and keeps it healthy and looking its best.
Understanding Sun Protection Factors
Understanding Sun Protection Factors (SPF) is vital when considering waterproof sunscreen options. SPF measures the level of protection against sunburn-causing ultraviolet (UV) rays from the sun.
A higher SPF rating means more defense against the sun's UV rays. For the most protection against UV rays, the American Academy of Dermatology recommends many sunscreen applications with an SPF of 30 or higher.
When choosing a waterproof sunscreen, look for one with an SPF of 30. Also, look for one that is Broad Spectrum. These sunscreens protect against both UVA and UVB radiation.
Also, look for a sunscreen that states it is waterproof, water-resistant, or sweat-proof on the label. Apply sunscreen every several hours for continued protection if you are swimming or sweating. It will help keep you safe while out in the sun.
Evaluating the Ingredients List
When evaluating the ingredients list of waterproof sunscreen, you should first determine if the active ingredients are FDA approved. It establishes the safety and effectiveness of the sunscreen.
Look for ingredients such as titanium dioxide, zinc oxide, homosalate, octinoxate, and avobenzone. These are some of the most common UV-filtering components.
Avoid sunscreens with oxybenzone, vitamin A (retinyl palmitate), and ingredients that could be harmful. It includes parabens, sulfates, and phthalates.
Look for products that have other beneficial ingredients. It must have antioxidants, anti-inflammatory, or calming agents. It will further benefit your skincare routine.
Follow This Guide in Choosing the Perfect Waterproof Sunscreen
Choosing the right sunscreen is vital to keeping your skin healthy and protected. Sunscreen with a waterproof element keeps your skin safe regardless of your activities.
Try checking the SPF of your sunscreen and check the label to make sure it is waterproof. Now that you know, it's time to find the perfect waterproof sunscreen for your skin!
Did you find this article helpful? Check out our other articles for more information.