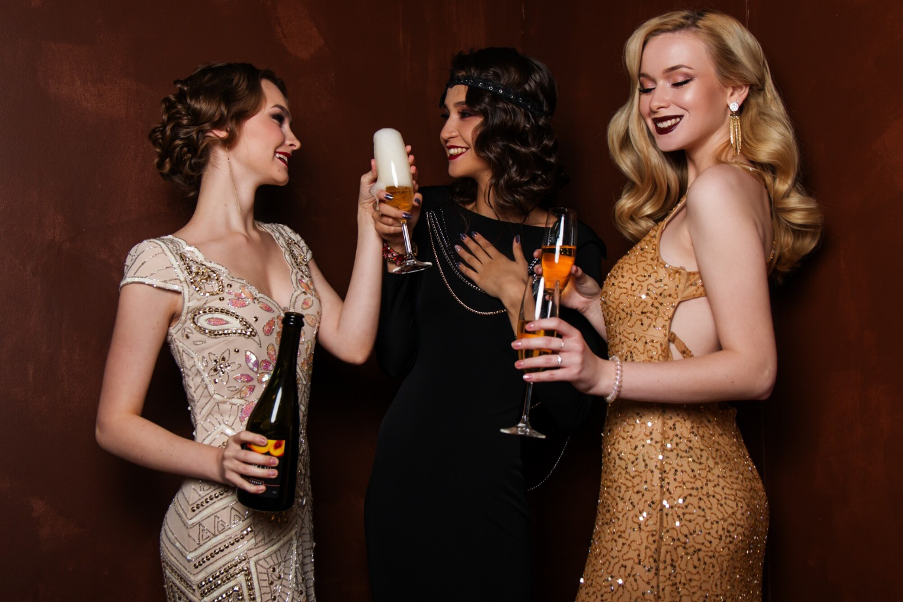 Are you looking for some new ideas on how to dress up for work holiday parties?
Many of our jobs offer special work holiday parties each year. And at these parties, people often dress a little more formally than they do on a normal workday.
You'll want to think a bit about your work holiday party outfits. You need to ensure that your outfit fits the occasion and is somewhat formal.
Keep reading for some tips to get you started on planning your holiday party outfits.
1. Embrace the Festive Spirit
The holiday season is all about spreading joy and celebrating, so let your outfit reflect that! Incorporate festive colors like red, green, gold, or silver into your ensemble.
A touch of shimmer or sparkle can also add that extra festive flair. If you're out of ideas, you can check out this store for Viking brooches.
Keep in mind, though, that you should not go overboard. Remember that subtlety is always important.
2. Dress Appropriately
While it's a work party, remember that it's still a work-related event, so it's important to dress appropriately. Consider the venue and the dress code mentioned, if any. If the party is at a formal venue, opt for a classy cocktail dress or a tailored suit.
For a more casual setting, a chic blouse paired with trousers or a skirt can be a great choice. It's better to be slightly overdressed than underdressed.
3. Comfort Is Key
Holiday parties often involve hours of mingling, dancing, and indulging in delicious treats. To fully enjoy the festivities, make sure you choose an outfit that is comfortable to wear.
Avoid overly tight or restrictive clothing that may leave you feeling uncomfortable. Opt for breathable fabrics that allow you to move around with ease.
4. Add a Touch of Personality
Don't be afraid to let your personality shine through in your outfit. Use accessories like statement jewelry, a stylish belt, or a unique handbag to add a touch of personal flair.
Choose pieces that reflect your style and make you feel confident. Remember, the holidays are a time to celebrate, so let your outfit express your joyful spirit.
5. Keep It Professional
Even though it's a festive occasion, it's important to maintain a level of professionalism in your attire. Avoid revealing or overly provocative clothing choices.
It's always better to err on the side of caution and choose outfits that are tasteful and respectful. You want to leave a positive impression on your colleagues and superiors.
6. Plan and Give Yourself Time
Last-minute outfit decisions can often lead to stress and uncertainty. Give yourself plenty of time to plan and put together your outfit. Start thinking about it a few days in advance, and try on different options to see what works best.
This way, you'll have time to make any necessary adjustments or go shopping if needed. When you're prepared, you'll feel more confident and ready to enjoy the casual work party.
Find the Best Work Holiday Party Outfits
Your work holiday party outfits should be both comfortable and festive. It's important to find an outfit that expresses your personality and makes you feel confident.
Don't be afraid to go all out this holiday season and pick a bold and memorable outfit. So put your outfit together and get ready to have some fun at the holiday party!
For more content like this, be sure to take a look at the rest of the articles on our website!