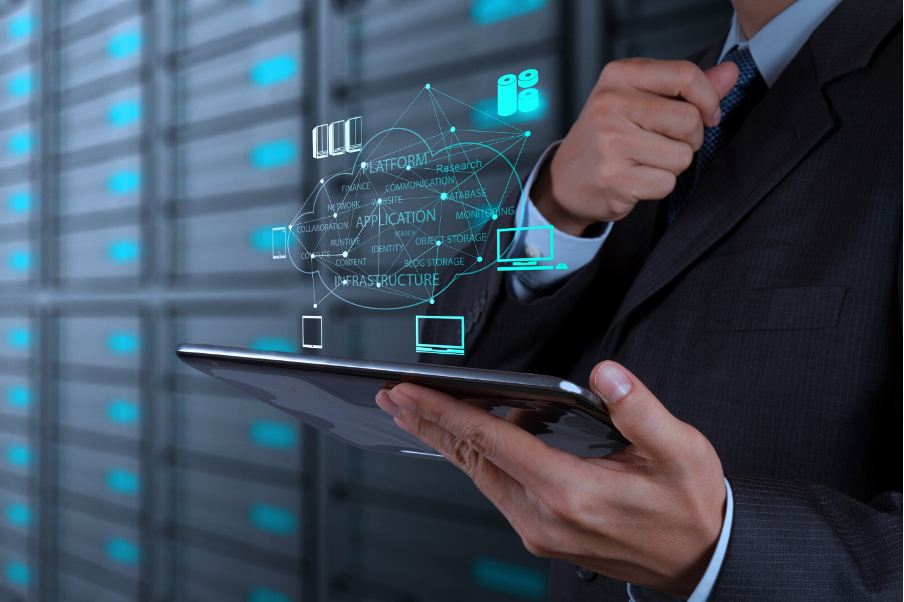 Data storage is critical for any business or organization. You need the data for the organization to function. And because of the importance of data storage and all the space needed, it is easy to make some common data storage errors.
But what are these mistakes? And how do you avoid them?
We got the answers for you. Let's dive in!
1. Failing to Backup Data Regularly
Failure in backing up data regularly is a common data storage error. Neglecting to make regular backups can result in lost information if the data becomes corrupt or lost due to a system or hardware failure.
To avoid this error, you should create a backup schedule to manage data storage. Back up your data once a day, or even more frequently if the data is particularly valuable or important.
Set a reminder for yourself to back up regularly to ensure that nothing is overlooked. Depending on your data type, you can back up to another hard drive, a storage medium such as a CD or USB, a hyperconverged storage, or a remote server.
2. Forgetting to Secure Data
People usually forget to secure data. This type of mistake is especially dangerous when it puts confidential customer or employee information at risk.
To avoid this problem, you should invest in a secure data storage system. This system should have password authentication and access control in place to protect data from outsiders.
You should also use data encryption. This will help keep valuable information safe in case of a successful breach.
Furthermore, you should also closely monitor secure data storage systems for malicious activity. And protecting business data is also addressing suspicious activity immediately.
3. Not Validating Data
Not validating data is one of the most common data storage errors, and it can result in very costly mistakes. Not validating data means failing to ensure that data is complete, consistent, and accurate. This can lead to incorrect analysis or improper use of the data.
To prevent data storage errors due to not validating data, you need to check any incoming information carefully. And then you need to verify it against existing records.
It may also help to use data validation scripts to ensure that all data is properly formatted. Then you need to track and document any data changes. This can provide a useful audit trail if discrepancies arise.
Proper data management is ultimately the key to avoiding data storage errors caused by not validating data.
4. Using Weak Passwords
Using weak passwords leaves your data vulnerable to hackers. It invites malicious individuals looking to access your valuable information.
To avoid this error, create a strong and unique password for every account and data storage system you use. Use a combination of upper and lower case letters, numbers, and symbols to create a password that is difficult to guess. Make sure to change your passwords regularly and avoid using the same login credentials for multiple accounts.
Additionally, you should also implement an effective two-factor authentication process. This will help make sure that no one can access your data without your permission.
Do not skimp on any of these steps. While it may seem like passwords are inconsequential, they are important in protecting your data. Taking these steps can ensure the security of your data and prevents common cyber threats from shutting down your system.
5. Ignoring File Formats
One of the most common data storage errors is ignoring file formats. File formats are the language used by computers for the display and manipulation of data. When you save a file in its original format, you safeguard the integrity of the data, ensuring it can be accurately interpreted and used.
One way to avoid this error is to save files in a universal Open or Lossless Compressed form. These maintain the original data structure while simultaneously reducing file sizes. You should also include relevant metadata in the files to provide additional context to the file.
Ensuring different applications can communicate with each other is also an important consideration. It is important to use appropriate software for each file type, and any necessary file conversions should be documented. By following these steps, you can effectively protect your data from corruption or interception.
6. Not Organizing Data
One of the most common data storage errors is not organizing data. By not properly organizing data, you can encounter slow performance. You may even experience inaccurate reports and other problems.
So you need to group your data accurately and consistently. This includes ensuring that all similar data are together in a logical, intuitive manner.
A good way to start organizing data is to group like data into folders, ranks, or groupings. You need to properly label and tag them to improve the organization of data and prevent errors in retrieval.
7. Ignoring the Benefits of Cloud Storage
Ignoring the benefits of cloud storage is a mistake you should never make. Cloud storage provides businesses with secure, scalable storage and data solutions. And you can access and manage these solutions remotely.
It allows for streamlined collaboration between teams. This increases efficiency and secures the data, allowing businesses to concentrate on other core goals.
Without proper consideration of this data solution, businesses risk both security and scalability. It leaves them vulnerable to costly errors or data loss.
So you should consult with a qualified specialist to ensure that the right data storage strategy is in place. Additionally, you should keep your storage system up to date. Doing this can prevent common data storage errors and save you a lot of unnecessary expenses.
Avoid These Common Data Storage Errors With Our Guide
Data storage errors are an all too common occurrence. So to protect your data and information, educating yourself on common data storage errors and how to avoid them is essential. This will help your company to succeed.
So don't skimp. Take the time to become familiar with effective data storage strategies today. We promise you won't regret it!
Did you find this article helpful? If so, check out the rest of our site for more.