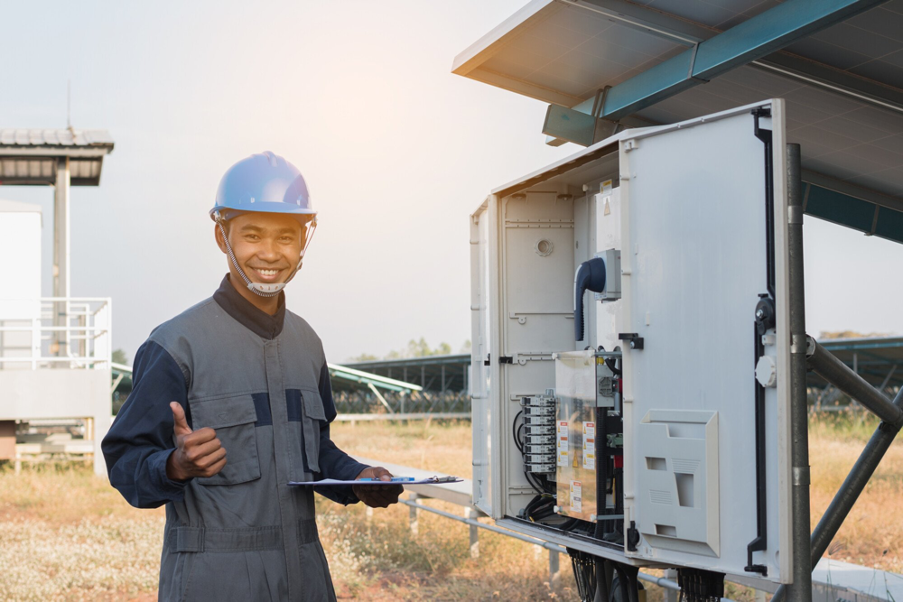 Did you know that renewable energy is the fastest-growing source of energy in the US? With increased environmental consciousness and awareness, more people are turning to alternative energy sources like solar power.
But before you get install solar panels to generate power for you, it doesn't hurt to know some tips on picking a good solar company. After all, choosing the wrong provider can lead to more headaches in the long run.
Sounds like something you want to avoid? Read on, and we'll walk you through ten common mistakes you'll want to avoid when picking a home solar company!
1. Not Researching Multiple Companies
Many people make the mistake of choosing the first solar company they come across. Without researching multiple solar companies, it's possible that the customer may not be aware of a company that is better suited for their needs. Furthermore, without researching various companies, the customer may not know all their options when it comes to solar panel models or financing options.
It's important to gather multiple quotes from different companies to prevent this mistake. Compare the quotes and solar panel options to find the best options for solar companies that suit the customer's needs and budget; this is the key to success when choosing a solar company.
2. Not Verifying Credentials, Licenses, and Experience
Overlooking the importance of verifying the contractor's credentials, licenses, and solar installation experience can be a costly mistake. Without proper credentials, the contractor may be unable to provide quality workmanship and up-to-date materials. They may not also be trained in the proper safe, and compliant installation with relevant local regulations.
To avoid this mistake, always ask to see the contractor's valid license and qualifications and check to make sure they are adequately insured for any potential incidents. Here are some things to look for:
North American Board of Certified Energy Practitioners (NABCEP) Certification
State Contractor's License
Electrical Licenses
Manufacturer Certifications
Industry Memberships, i.e., Solar Energy Industries Association (SEIA)
Ensure that their credentials are up-to-date and relevant to the industry. Evaluate their experience with solar panel installation as well as customer opinions.
Most companies will list their portfolio and duration in the industry, making it easy to measure their overall experience. Ask about their track record and inquire about similar projects they have completed. When researching new companies, always take the required time to evaluate their background and experience with home solar installations properly.
3. Not Asking for References
Before committing to a company, ask for customer references. The company should be willing to provide you with contact information for customers that have installed their panels previously and can offer insight into their experience.
Carefully assess references, considering the customer's satisfaction with the finished product and the business practices they experienced. Ask questions, such as how quickly the project was completed, if any issues or unexpected delays arose, and if any customer service issues were experienced.
Knowing the experiences of past customers may help give you a better idea of the company's standard of work and customer service. Look for references that demonstrate honest customer experiences.
4. Ignoring Customer Reviews
Ignoring customer reviews can lead to mistakes when picking a home solar company. Homeowners may choose an inexperienced company who charges an excessive fee for installation, or they may select a well-known, expensive brand without exploring less costly alternatives.
Reading online reviews also reveals testimonials indicating a company's installation process was successful. Customers can share their opinion and rate the overall level of service they received.
Homeowners should pay close attention to negative feedback to understand if a company is worth investing in. Additionally, they should read reviews to determine if the panels are up to standard quality. Doing research by reading reviews of a solar company before deciding is essential for picking the right one.
5. Focusing Solely on Price
When selecting a solar company, it is essential to consider both quality and long-term cost. Many companies offer the same product at different price points, but you may not be sure of the quality of their product or installation services.
Researching and contrasting warranties, equipment, and customer reviews is essential to ensure you get the best residential solar system. Other issues, such as the safety of installation, long-term maintenance, and customer service, should all be considered when evaluating a solar company.
By looking into the company's track record, reputation in the industry, and comparative price points, you can eliminate any potential issues in advance. Ensure you are working with a company offering the best possible value for your home solar system.
6. Neglecting System Design and Efficiency
Putting in solar without the right design and efficiency could be a mistake that leads to a less effective system. Overlooking core factors such as equipment quality and house and roof orientation can lead to an inefficient solar system. Here are some factors to look at when a solar company is designing a system for your home:
Energy Needs Assessment
A good solar company will carefully figure out how much energy you need. They will look at how much power you have used in the past and think about how much energy you will need in the future. They should consider where your roof faces, how much shade it gets, and how much space you have.
System Size and Capacity
Your solar panel system should be the right size for how much power you need. It's crucial to balance generating enough electricity to meet your demand and avoiding excessive overproduction. The company should explain how they decided on the size of the system and how much energy they expect it to produce.
Equipment Selection
Solar panels, inverters, and other system parts must be of high quality and work well. Look for well-known brands and determine how efficient the equipment is and if it has any certifications. More power will be made from the sun by more efficient panels.
System Configuration
The layout and configuration of solar panels can affect how well they work generally. Ask the solar company how the cells should face, be tilted, and how far apart they should be. The best setup will depend on where you live, how your roof looks, and how much space you have.
Energy Monitoring and Optimization
A good solar panel system should have tracking tools that let you track how much energy it makes and how well it works. Ask the company about the tracking tools and platforms they offer and how they can help you make your system work better over time.
It is difficult to truly know whether something is wrong with the design that a solar company is proposing. Check here for more information about solar works to understand what the correct design should look like.
Compare at least three solar companies and ask them to present a system configuration plan. Ask about their experience with different energy systems and warranties for their equipment.
Ask questions about the system design, such as the type of components and inverters they use and if they will provide performance data. Be ready to ask about different scenarios, like power outages, bad weather, and natural calamities. Assess if they are making sound recommendations.
7. Overlooking Warranty and Maintenance
While it may be tempting to pick the first company that ends up being the lowest bid, it is essential to remember to investigate the warranty and maintenance services offered. Many companies offer lower prices but have lower-quality warranties and patchy maintenance services. Here are some warranties that you must look into:
Product Warranty
The product warranty covers problems with the solar cells, like if they break. Solar panels usually have a lifespan of up to 25 years. Look for a product guarantee that covers the item for a long time, usually between 10 and 25 years. The guarantee should be as long as possible.
Performance Warranty
Solar panels are supposed to make a certain amount of electricity throughout their lives. Most guarantees on performance last between 25 and 30 years.
Pay attention to the degradation rate listed in the warranty. This shows how much power the panels are supposed to lose over time. Lower degradation rates are desired.
Workmanship Warranty
Ask about the warranty for the installation work and the panels' guarantee. This covers any problems during installation, like leaks or damage to your roof. Most of the time, a workmanship guarantee lasts between 1 and 10 years.
Homeowners should research all company's warranties and maintenance services to get the best return on their investment. Ask if they perform routine maintenance like visual inspections, cleaning, and thorough inspections to ensure your solar system is in good condition.
Homeowners should not be afraid to ask as many questions as necessary. Get the best warranties and maintenance services available.
8. Not Understanding Financing Options and Tax Credits
Not understanding the financing options can lead to overspending, selecting an inappropriate financing plan, and being unable to keep up with repayment plans. Many home solar companies offer tax credits to those who choose to invest in solar power, but these credits can be easily overlooked.
Ask questions covering details such as current interest rates and repayment terms. Ask about installment options and the ability to refinance if necessary.
Inquire about available tax credits and what paperwork needs to be filled out, if any. Take note that there is a 30% federal solar tax credit for homeowners who will install solar energy between 2022 to 2032. Ensure you understand the specifics of any tax credits you may be eligible for and ensure the company will help you file the necessary documents to receive them.
Doing research into financial reviews, as well as understanding local solar rebate programs, can also help ensure the right decision is made. Comparing solar installation costs and financing options from multiple companies to ensure you get the best deal for your money.
9. Not Considering Local Installers
Getting a far-away technician can cost them time, money, and energy. People often forget to think about local installers, which means they end up with bigger, more expensive, and less rewarding services.
Local technicians can be a great choice because they usually know more about the weather in the area. Also, you can get more personalized service, quotes, and chances to ask questions when hiring local workers. Getting to know the workers and seeing how good their work is is also helpful.
Local solar companies often know more about their area's rules, incentives, and weather factors. They can also respond faster and give more personal service. If the company you want to hire isn't nearby, ensure they are licensed and insured in your area and, if you can, check their recommendations.
10. Not Checking Customer Service
There are a lot of unhappy people in the market, and the same is true for the market for home solar companies. Customers who a company has harmed tend to talk about it online. If you don't check out customer support, you might end up with a company with bad customer service, which is the worst mistake of all.
Also, it's important to know everything there is to know how solar energy works and to ensure customer service is available before, during, and after the process. Customers are more likely to get help from a solar company with a customer service department. Talk to the people working there to ensure they know what they're doing and can meet your needs.
Ensure the company's price and customer service policies, such as its warranty and return policies, are clear and easy to understand. If a company doesn't answer any of your questions, that should be a warning sign that it might not be the best choice for your solar needs.
Investigating and asking the right questions can help you avoid making the mistake of not checking customer service. Good customer service is not only a sign of an efficient and trustworthy company but also the best way to ensure your solar energy investment is safe.
Follow These Tips When Picking a Home Solar Company
Home solar energy is an increasingly popular and convenient way to make choices that support environmental well-being. It is important to understand the process of picking a home solar company and the steps you should take to mitigate mistakes in the process.
Make sure to research multiple companies, ask the right questions, and read reviews and ratings carefully. A little extra effort in the decision-making process can go a long way. Find the perfect home solar company for you today!
If you're looking for more helpful tips, check out our blog!