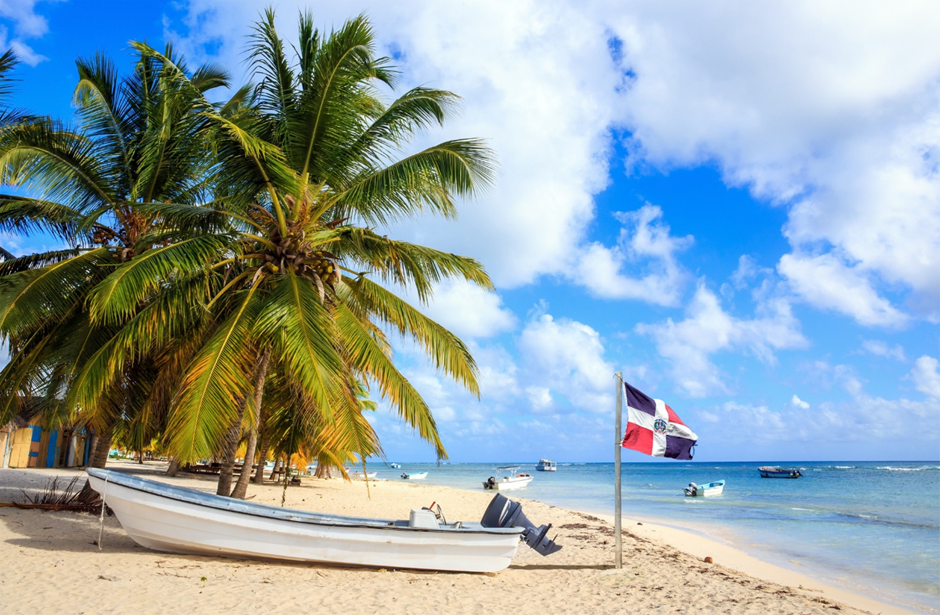 Did you know that the Dominican Republic is one of the hottest destinations? This Caribbean gem has tons to offer for vacationers.
The economy is thriving, and you can find luxury throughout the country. You'll find plenty of things to do on a Dominican Republic vacation that will blow your socks off.
If you're trying to figure out how to plan a trip to the Dominican Republic, you've come to the right place for help. Keep reading for the best tips to guide your planning.
1. Decide on Your Budget
When planning a vacation to the Dominican Republic, deciding on a budget is a crucial step. Start by researching the average cost of flights, hotel stays, activities, and meals.
List everything you want to do and determine your estimated expenses. Given the costs, calculate a budget that is comfortable for you and realistic.
Look into payment plans to save up for your vacation, or save up and plan your holiday within your means. Finally, be aware of extra costs, such as tourist fees and visas, to avoid unexpected expenses.
2. Choose the Right Time to Visit
When choosing a time to first visit the Dominican Republic, consider the weather. The island experiences a tropical climate with hot, humid weather all year round, but there is a distinct wet and dry season.
The wet season runs from May–November and is hot and humid, preceded by a hurricane season in the summer. The dry season runs from December–April, and although still hot, it is better for sightseeing with less rain and cooler evening temperatures.
3. Pick Your Destination
When deciding on a destination in the Dominican Republic for your next vacation, there are a few tips to consider. Determine what destination in the Dominican Republic fits your interests.
Research each destination's attractions, accommodations, and transportation options. Know the best ways to get around from the airport, to the hotel, and to the various attractions you're interested in seeing.
Review all reservations and bookings before committing to your destination in the Dominican Republic. With these tips, you can ensure that you make the most of your Dominican Republic vacation.
4. Plan Your Activities
When planning activities for your Dominican Republic Vacation, the opportunities are endless. Start by researching the popular attractions and activities you can do while visiting.
Consider whether you're into nightlife, sightseeing, exploring nature, or participating in water activities. Plan for downtime when deciding which exercises to do on your Dominican Republic vacation.
Whether preparing for a beach day or relaxing at a spa, having unstructured time during your trip is essential for you and your travel companions.
5. Book Your Accommodations
When doing vacation planning to the Dominican Republic locations, some general tips to remember are to book your accommodations. All-inclusive resorts and hotels are top-rated in this tropical paradise; look for activities, delicious meals, and affordable pricing in an unbeatable location.
Additionally, many resorts offer discounts for booking in advance, so you can save money if you sign up early. Organize your travel days to maximize time spent sightseeing and make time to relax and experience the unique beauty and culture of this gorgeous and vibrant vacation spot. You may try Las Terrenas Hotel and check their all inclusive rates and packages.
6. Research Transportation Options
One of the critical tips for planning a Dominican Republic vacation is to research transportation options. When researching transportation, it's important to consider distance, cost, and safety.
Explore the various modes available within the Dominican Republic, including renting a car, taking a taxi, or using public transport. Additionally, many resorts and tour companies offer pre-arranged transportation, so it's worth looking into if such an option is available.
Depending on where you're staying, hiring a driver for your trip may be worthwhile.
7. Learn Some Spanish
When planning a Dominican Republic vacation, it is essential to take some time to learn a few key Spanish phrases. Even if you are not fluent in Spanish, learning a few words will help you communicate with the locals.
Knowing your basic greetings, such as "hola" for hello and "gracias" for thank you, will go a long way. Visit local language schools or take an online course to arm yourself with essential Spanish words and phrases.
Additionally, you can bring a small phrase book to help you out as needed.
8. Pack Appropriately
Packing is a crucial factor to consider when planning a Dominican Republic vacation. Clothes should be lightweight and made with breathable fabric, such as cotton and linen, to withstand the warm and humid climate.
Bring enough beachwear, shorts, and tank tops to get you going, as well as hats, sunglasses, and sunscreen to prevent sunburn. Bring insect-repellent clothing, such as long-sleeved shirts and pants, to shield yourself from biting insects.
Include a raincoat and good walking shoes for exploring, and remember to bring a camera to capture your adventure memories.
9. Consider Travel Insurance
While it isn't a need, it can provide peace of mind and help protect you in the event of canceled flights, lost luggage, and medical emergency expenses.
Contact your travel insurance agent or research various policies online to determine your insurance needs. Knowing these tips and analyzing travel insurance options can help you make the most of your Dominican Republic vacation.
10. Research Local Customs and Etiquette
When planning a vacation to the Dominican Republic, it is important to research local customs and etiquette. Doing so may help avoid any potential misunderstandings that could spoil the holiday.
Ensure you practice proper courtesies and respect the Dominican Republic's culture. Knowing the customs can also help you choose the best places to visit. For example, Wednesday evenings are known as 'Dancing Night' in many local bars and restaurants.
Start to Plan Your Dominican Republic Vacation Now
It is essential to plan your Dominican Republic vacation. Research and preparation allow you to enjoy and explore the Caribbean culture and scenery fully.
Take advantage of this gem by researching the best time to visit, finding great discounts and vacation packages, planning your transportation, and exploring the culture to have a great time.
Now is the perfect time to book your next Dominican Republic adventure!
If you're ready for an incredible all-inclusive getaway, check out the rest of our site.