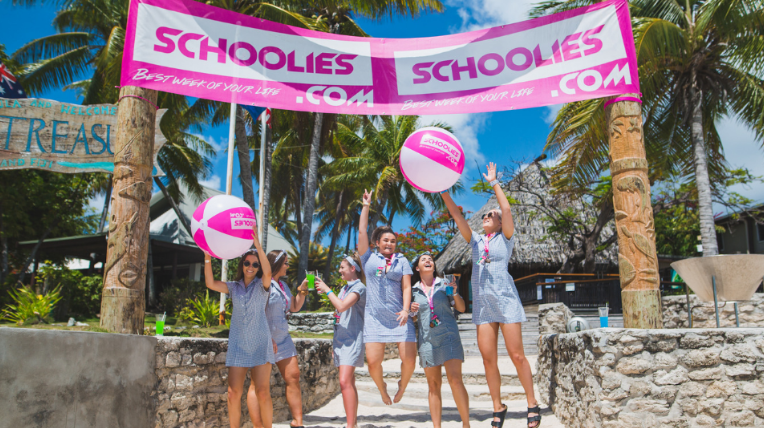 In 2024, high school graduates across the globe are eagerly anticipating one of the most significant milestones of their lives – schoolies week. This tradition, which allows young adults to celebrate their achievements and embark on exciting adventures, is a rite of passage for many. But where should you go to make your grad trip week truly memorable? The answer is clear: Fiji. This South Pacific paradise popular for places like Mamanuca and Yasawa Islands has been steadily gaining popularity as the ultimate grad trip destination, and for a good reason. Explore why schoolies in fiji 2024 is gaining significant traction.
Exotic Tropical Beauty
One of the most compelling reasons to choose this island for your schoolies week 2024 is its stunning natural beauty. Fiji boasts some of the world's most pristine beaches like Natadola Beach, Yasawa Islands, Lalomanu Beachand crystal-clear waters of the Coral Triangle. Imagine celebrating your graduation with your toes in the soft white sand, surrounded by palm trees swaying gently in the breeze. The island's lush tropical landscapes dominated by Viti Levu mountains, Sabeto Hot Springs, vibrant coral reefs, and dramatic waterfalls like Tavoro Waterfall provide a breathtaking backdrop for your grad trip adventure.
An Adventure Awaits
For thrill-seekers and adventure enthusiasts, the place offers an array of exciting activities to make your schoolies week unforgettable. It has everything from scuba diving in world-renowned dive sites to zip-lining through lush rainforests. You can also explore traditional Fijian villages, go on a shark dive, or embark on a thrilling jet ski safari. The place's diverse range of adventures ensures that there's something for everyone to enjoy during their grad trip experience.
Warm Fijian Hospitality
The place is renowned for its warm and welcoming hospitality. This has also boosted their tourism. Fiji has recorded 90,460 visitor arrivals this month, with most travellers from Australia, New Zealand and North America. The people, known for their friendly smiles and genuine kindness, will make you feel like part of their extended family. You'll be able to immerse yourself in their unique culture, enjoy traditional feasts, and participate in cultural ceremonies. This warmth and hospitality will leave you lasting memories and a sense of belonging during your grad trip week.
Affordable Luxury At Its Best
While the place offers a luxurious tropical paradise, it doesn't have to break the bank. In comparison to other popular grad trip destinations, it is remarkably affordable. You can find various budget accommodation options, from budget-friendly hostels to all-inclusive resorts. This affordability means you can enjoy your schoolies week without worrying too much about your finances.
Safety and Peace of Mind
Safety is a top priority when planning a grad trip, and Fiji excels. The country is known for its political stability and low crime rates, making it a safe destination for young adults. Additionally, Fiji's tourism industry is well-regulated, ensuring you'll have access to quality services and assistance when needed. This peace of mind lets you enjoy your schoolies week without unnecessary concerns.
Conclusion
Schoolies in fiji 2024 is slowly becoming a trend as the South Pacific paradise offers a unique combination of natural beauty, adventure, warm hospitality, affordability, and safety that few other destinations can match. Whether you're seeking relaxation on pristine beaches, thrilling adventures, or cultural immersion, the place has it all. Make your schoolies week memorable by choosing it as your destination in 2024. Embrace the exotic, experience the warmth of the hospitality, and create lifelong memories in this tropical paradise. It is not just a destination; it's an unforgettable journey that will leave you with great moments to last a lifetime. Don't miss the opportunity to make your schoolies week an extraordinary adventure in Fiji.