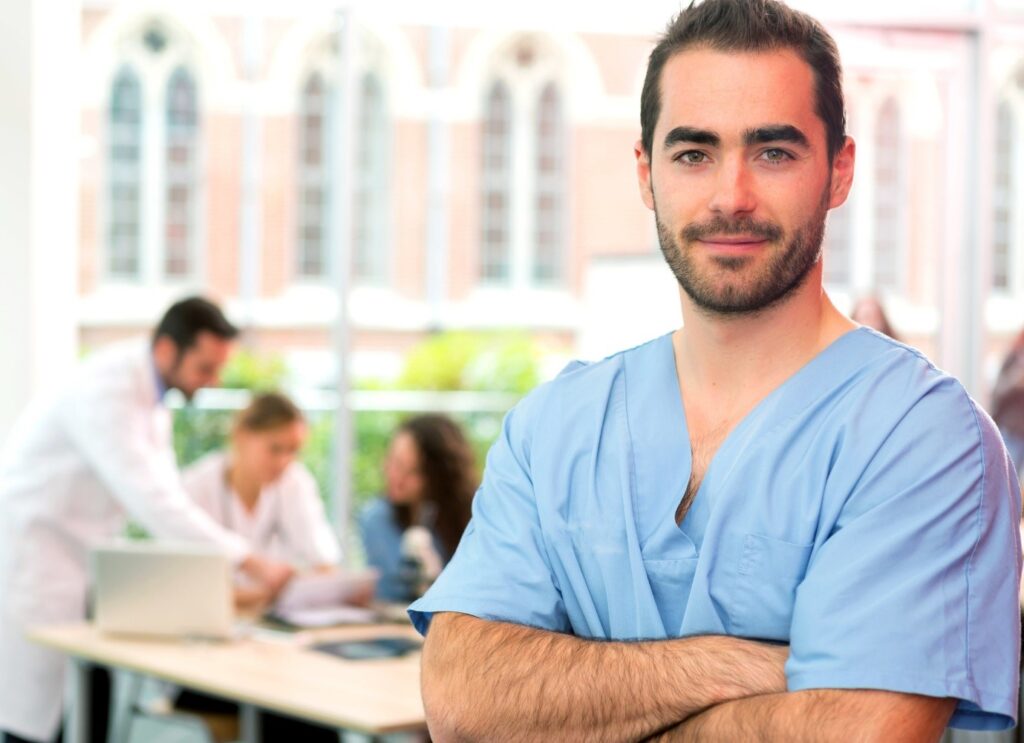 Are you interested in a career in primary care or internal medicine? Do you want to be a doctor when you grow up?
Primary care and general practitioners are always in high demand. If you are interested in this fast-growing field, knowing what makes a good doctor can help you select a career direction. The right education and experience can prepare you for a rewarding career.
You may be young, healthy, and a shining star in your community, but if you don't have certain qualities of a good doctor, it is not for you. Read on to find out what personal qualities you need to have if you're going to become a doctor.
Let's get you started!
Knowledgeable
A doctor is always knowledgeable about new treatments and technologies, knowing when and how to use them. He or she is familiar with the latest clinical studies and keeps abreast of evolving research in the field. The doctor is perceptive to patient needs and provides appropriate advice.
They listen to feedback and make adjustments based on it. Understanding different cultural backgrounds, they are mindful of differing beliefs and respect them yet draw on evidence-based practices to provide quality care.
They are also skilled in recognizing symptoms. In conclusion, a doctor remains alert and up to date on the latest developments to ensure the best possible patient care.
Good Work Ethic
This is an important factor for any working in healthcare. A good doctor is a hardworking and dedicated professional. They are willing to put in extra effort and strive to uphold the highest standards of patient care.
They are courteous, reliable, and honest in their work. They listen to patients and their families and give them the best care possible. They ensure updated details, take the initiative to learn, and maintain the standards.
This includes having a good attitude, being punctual for appointments, and keeping track of all paperwork. A good work ethic is key for successful doctors who want to provide excellent and compassionate care to their patients. A good work ethic also encompasses staying current with updated procedures and patient protocols.
Good Communication Skills
Good talking skills are essential for those becoming a doctor since it allows for effective communication with patients. They know how to talk to patients in a respectful and understanding way. They should be able to listen to the patient and answer questions.
They should aim to create a professional yet friendly environment during conversations with their patients. They should also use appropriate body language such as keeping good eye contact and smiling.
Besides, they should also be able to explain medical terms in an easy-to-understand manner. Finally, good talking skills are the key to having successful patient-doctor relationships.
Trustworthy
They must not abuse their power and should always work to protect their patients in whatever way they can. They maintain patient confidentiality and respect the need for privacy. They provide accurate information to their patients, including prognosis, diagnoses, and treatment plans.
They keep accurate medical records and don't withhold information from the patient. A doctor is also willing to admit mistakes, as these help them learn and improve their practice. They operate with integrity and never take advantage of their patients.
They use evidence-based treatments and consult with other professionals when needed. Finally, they take time to listen to and address the needs of their patients. It should always be honest and trustworthy.
Passionate
They can always show importance and love for their job by ensuring they are caring, thoughtful and patient when dealing with each case. They should put aside their own biases and focus on what is best for every patient, while always prioritizing the patient's health and safety.
They should be an advocate for their patients and use their knowledge to provide the best available care. They must be willing to put in the extra effort to research what is best for treatment and diagnosis for their patients.
They'll take the time to teach their patients, as well as listen to concerns and questions. All these qualities result in a better healthcare experience for the patient, providing them with a sense of comfort. A doctor who loves their job comes with a dedication to creating solutions and improving patients' lives.
Good Track Record
They must maintain a good attitude and show dedication and compassion to their patients. They must also always work hard to keep a good relationship with their team. This of which includes staff, other doctors, nurses, and office staff. They must also ensure that their practice is up to date on medical research and treatments and strive to provide the highest standards of care.
They should also make sure to keep a positive attitude and be willing to listen to their patient's concerns and provide the best advice. Finally, they must also understand the importance of maintaining good communication with their quality peer review process and their families and keeping a thorough record of their treatments.
Get the Best Qualities of a Good Doctor Today
A good doctor is knowledgeable, patient, and able to focus on the needs of their patients. They need to be both trustworthy and understanding, embrace the challenge of the medical field, and be passionate about improving the lives of others. If you're looking to become a doctor, remember to consider the qualities of a good doctor listed above.
If you find this helpful and want to read more great content, check out our latest blog posts now!