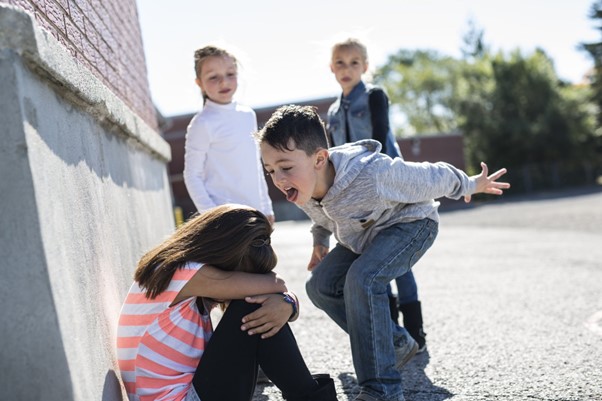 Did you know that 64% of bullied children do not report the incident? Bullying can cause lasting effects on the mental and even the physical health of children. Because the effects of bullying can be so painful, it is important to know what the signs of bullying or being bullied are.
If you're wondering what is the sign of bullying in your child, look no further. Keep reading for parenting tips and an easy guide on the warning signs of bullying.
Lowered Self-Esteem
Signs of bullying in your child can take many forms, but one of the most concerning is a sudden drop in self-esteem. Bullied children often feel embarrassed and ashamed, leading them to frequently judge their worth negatively. This can manifest in things like disregarding compliments, an inability to accept any praise, and more frequent expressions of inferiority and feelings of worthlessness.
Speak to your child when they show signs of low confidence and dissatisfaction with themselves. You can also seek help from organizations like Youthline New Zealand for guidance on how to deal with depression in children.
Signs of Distress
Pay attention to changes in your child's behavior that could be signs of distress. These may include difficulty sleeping, increased irritability and anxiety, stress in children, and changes in eating habits. If your child is angry, try to figure out what the reason is.
If you're concerned, take the time to talk to your child and be a good listener. By expressing your love and support, you can help your child deal with bullying, adjust to the situation, and work towards resolving it.
Unexplained Physical Injuries
If your child regularly comes home with physical injuries, such as scrapes and bruises, that he or she cannot explain, it may be an indication that he or she is being bullied. Physical bullying often involves unwarranted physical aggression, such as being hit, kicked, shoved, or tripped. This form of bullying can escalate quickly and can even lead to dangerous forms of physical violence if not addressed.
Reluctance to Go to School
It is normal for children to experience some discomfort when returning to school for a new year, especially after a summer or extended break. However, if your child is experiencing extreme hesitance to go to school, it could be a warning sign of bullying at school.
If your child's reluctance to go to school is more than just back-to-school jitters, it is important to intervene and investigate the situation. Identify and speak to the adults at school, and seek professional help if needed.
Avoidance of Social Activities
When it comes to signs of bullying in your children, avoidance of social activities is a key indicator to keep an eye out for. If your child is avoiding group activities and shutting themselves off from friends and family, this may be a sign of a more serious issue such as bullying. It's always important to take notice of the potential warning signs, so you can take steps to create a safe and positive environment for your child.
Identifying the Common Warning Signs of Bullying
It is important to be able to notice warning signs of bullying in your child. These warning signs may include lowered self-esteem, signs of distress, unexplained physical injuries, reluctance to go to school, and avoidance of social activities. Pay attention to your child's behavior, and if the changes are sudden or seem extreme, consider that they may be a victim of bullying.
Our blog covers a wide variety of topics. Bookmark our page and return often to read more!