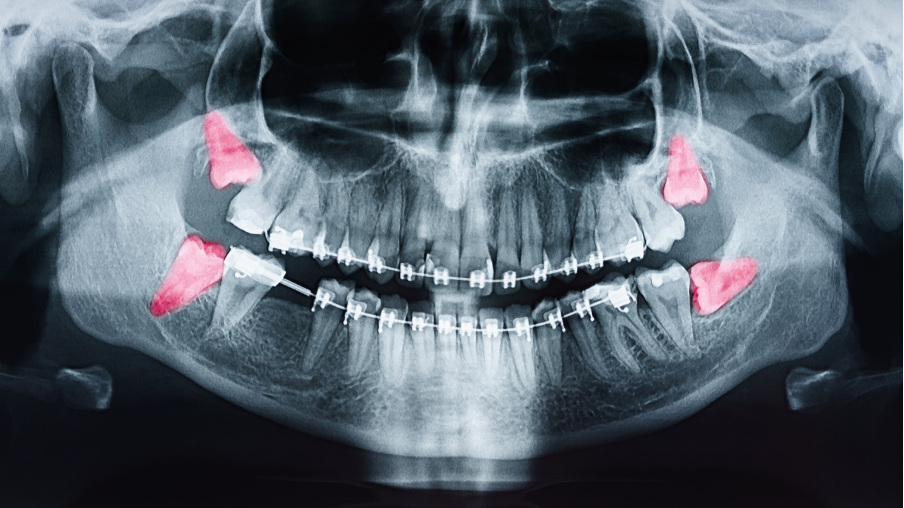 Are you experiencing oral pain after having a wisdom tooth removed? If so, maybe you have a wisdom tooth infection.
Around 5 million Americans perform wisdom tooth removal procedures each year. Because of this, the risk of postoperative infection increased.
Postoperative infections aren't just painful. It can also lead to more serious oral health problems.
The good news? If you have an infection, there are things you can do through oral care. Keep reading to learn more.
1. Swelling of the Jaw or Gums
The earliest sign of a wisdom tooth infection is swelling of the jaw or gums. This swelling is often related to a bacterial infection from trapped food and bacteria near the wisdom teeth, which causes gum irritation and inflammation.
Swelling should be evaluated instantly, particularly if it is accompanied by severe pain. If you experience this problem, it's better to seek advice from your dentist. They can give you instructions to remove the wisdom teeth if necessary.
2. Pain When Eating Hard Foods
Signs of a wisdom tooth infection include pain when eating hard foods. Eating hard foods may trigger a stabbing-like pain in the back or side of the mouth. This sharp, shooting pain may range from minor discomfort to more severe, aching sensations.
If the infection is left untreated, the pain may become worse each time the infected teeth are used to chew food. Infection is more likely to occur if the wisdom tooth site is not properly cleaned and maintained.
3. Redness of the Gums
The Redness of the gums is an indication of a wisdom tooth infection. This type of infection is caused by bacteria that can accumulate within the gum tissue. If signs of infection are left untreated, the bacteria could spread to other areas of the mouth or jawbone, leading to further complications.
In addition, the area may be too sensitive to the touch and can be difficult to clean. If you experience any of these symptoms, it is important to seek prompt medical attention to prevent the progression of the infection.
4. Unpleasant Taste in the Mouth
A common sign of a wisdom tooth infection is an unpleasant taste in the mouth. This unpleasant taste is the result of food, bacteria, and toxins that have been trapped underneath the gum line due to the pressure from the emerging wisdom teeth.
Additionally, the infection itself can cause a foul taste which can be quite uncomfortable. Patients may also experience persistent bad breath, difficulty opening the mouth, and soreness in the jaw.
5. Pus Discharge from the Affected Area
One of the most conspicuous signs of a wisdom tooth infection is the presence of pus discharge from the affected area. Pus is created by the body in response to an infection and is typically yellow-white.
Pus may appear on its own or be seen pooling around the gums, and it may even have a foul odor. To prevent this it is important to consult your dentist and maintain dental care every time.
Know the Signs of Wisdom Tooth Infection
A wisdom tooth infection can cause a lot of pain, and it is important to see a dental professional if you suspect you have one. Be sure to look for the common signs: swelling, pain, redness of the gums, an unpleasant taste, and pus discharge.
Early treatment is much more effective than waiting to treat the infection. If you experience any of these symptoms, contact your dentist immediately.
Did you find this article informative? Be sure to check out our other blog posts today.