The trend of rounded edges in Instagram stories has taken the social media world by storm. Dive in to explore why they're so popular and how you can master this design technique.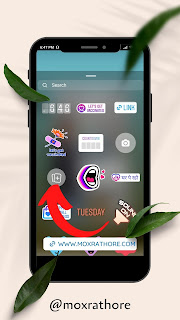 Where Can I Download Instagram Story Templates with Rounded Corners?
Top resources for free and premium downloads
Things to consider when choosing a template
1. Purpose and Audience:
Relevance: The template should align with the purpose of your content. Whether it's for a professional presentation, a social media post, or a personal blog, the template should match the context.
Audience: Consider the preferences and expectations of your target audience. Choose a template that resonates with them and effectively communicates your message.
2. Design Elements:
Visual Appeal: The template's design should be visually appealing and draw attention to your content. Look for clean and balanced layouts, harmonious color schemes, and well-chosen typography.
Consistency: If you have an existing brand identity, ensure the template's design elements match your brand colors, fonts, and style.
Can I Edit an Existing Instagram Story to Have Rounded Corners?
Quick hacks and tools
Pros and cons of editing existing graphics
Download the Story:

Open the Instagram app and go to your profile.
Tap on the story you want to edit.
Take a screenshot of the story or use a screen recording tool to capture it.

Use a Third-Party App:

You can use a photo editing app or graphic design tool (like those mentioned earlier – Canva, PicsArt, Snapseed, etc.) to open the screenshot or screen recording.
In the app, use the editing tools to crop the image or video and round the corners. Make sure the aspect ratio matches that of an Instagram story (1080×1920 pixels).
Export the edited image or video with rounded corners.

Upload the Edited Content:

Go back to Instagram.
Create a new story.
Upload the edited image or video with rounded corners as your new story.
Downloadable PNG Templates for Instagram Story Designs.
Why PNG is the preferred format
Best practices for downloading and using PNG templates
1. Canva:
Overview: Canva is one of the most popular design tools. While it's primarily web-based, there's also a mobile app.
Offerings: Canva provides various Instagram story templates, including transparent PNG overlays. While you can design directly on the platform, you can also download PNG files to use elsewhere.
Price: Free version available. Premium elements and features are available with Canva Pro.
2. Freepik:
Overview: Freepik is a vast repository of vectors, stock photos, and PSDs.
Offerings: It offers various transparent PNG templates and overlays suitable for Instagram stories.
Price: Many resources are free with attribution. A subscription service, Freepik Premium, provides more options and removes the need for attribution.
Best Tools for Creating Rounded Corners in Instagram Story Graphics.
Top recommended software
Tips for mastering each tool
1. Canva:
Platform: Web, iOS, Android
Features: Canva offers Instagram story templates, many of which come with rounded edges. You can also easily round the corners of any image or element within the platform.
Price: Free version is available, with premium features in the paid version.
2. Adobe Spark:
Platform: Web, iOS
Features: This graphic design app offers customizable templates for Instagram stories and the option to adjust corner roundness.
Price: Free with Adobe watermark, premium version available.
3. PicsArt:
Platform: iOS, Android
Features: PicsArt's Shape Crop tool lets you easily crop images with rounded corners. It's also a full-fledged photo editing tool.
Price: Free, with in-app purchases for additional features.
Easy Ways to Add Round Edges to Instagram Stories.
Quick design hacks
Tools and apps to streamline the process
Canva:
How to Use:

Open the Canva app or website.
Choose the 'Instagram Story' template.
Upload your image.
Use the 'Elements' section to add a rectangle or square shape.
Adjust the shape to cover your image and use the slider to round the corners.
Export as a PNG or JPG and upload to your Instagram Story.
Over (by GoDaddy):
How to Use:

Open the Over app.
Choose a template or start from scratch.
Import your image and use the built-in editing tools to round the corners.
Save and upload to Instagram.
2. Mobile Photo Editing Apps:
PicsArt:
How to Use:

Open PicsArt and import your image.
Use the 'Shape Crop' tool and choose the rounded rectangle option.
Adjust the roundness as needed.
Save and upload to Instagram.
How to Upload a PNG with Rounded Corners to Instagram Stories?
Step-by-step guide
Potential issues and how to avoid them
1. Prepare Your PNG File:
Ensure your PNG file has a transparent background where necessary.
The ideal dimension for Instagram stories is 1080×1920 pixels. Make sure your PNG file fits within these dimensions.
Save the file in a location that's easily accessible from your mobile device, such as a cloud storage platform like Google Drive, or Dropbox, or directly on your phone's storage.
2. Transfer to Your Mobile Device (if necessary):
If the PNG file was created on a computer, transfer it to your mobile device. You can email it to yourself, use a USB connection, or use cloud storage platforms.
3. Open Instagram:
Tap on your profile picture or swipe right from your feed to open the Stories camera.
4. Upload the PNG File:
You'll see a small square icon (or your recent photos) on the bottom left of the screen. Tap on it.
This will bring up your phone's photo library. Navigate to the location where you saved or transferred the PNG file.
Select the PNG file with rounded corners that you wish to upload.
Top Sites to Find Instagram Story Graphics with Rounded Edges.
Comprehensive list and reviews
Tips for choosing the best source for your needs
1. Canva
Overview: Canva is a user-friendly design platform that offers a wide range of customizable templates for Instagram Stories.
Features: Use the platform's search functionality to find designs with rounded edges or customize existing templates to your liking.
2. Crello
Overview: Similar to Canva, Crello provides users with an array of design templates for various social media platforms, including Instagram.
Features: The platform offers motion designs for stories and easy-to-use customization tools.
3. Over (by GoDaddy)
Overview: Over is a mobile and web application geared towards creating stunning graphics for social media.
Features: Contains a multitude of graphic elements, including rounded-edge designs suitable for Instagram Stories.
---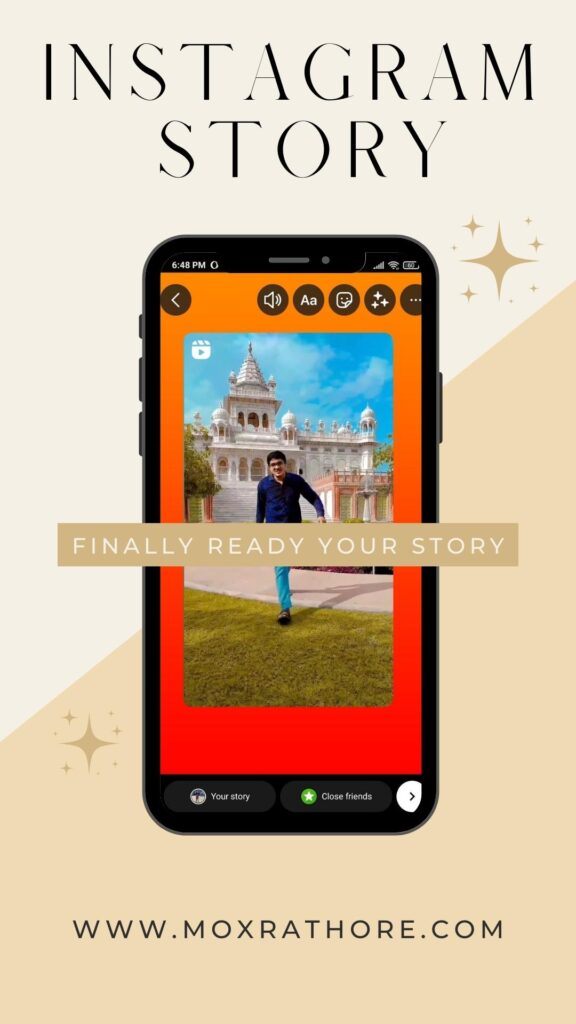 Are There Any Design Guidelines for Rounded Corners on Instagram Stories?
Official Instagram guidelines
Community-driven best practices
1. Consistency is Key
Uniform Radius: Ensure that the radius of rounded corners is consistent across all elements in a single story or across multiple stories. This consistency makes the design look intentional and professional.
Design Templates: If you create multiple stories, consider using templates that have predefined rounded corners. This ensures a cohesive look every time.
2. Consider Content Margin
Safe Zone: Ensure that the main content, like text or crucial visual elements, doesn't get too close to the edges. This prevents them from being cut off or looking cramped next to the rounded corners.
3. Overlay Compatibility
Contrast: When using overlays (like text boxes) with rounded corners, ensure there's a clear contrast between the overlay and the background. This emphasizes the rounded design.
Spacing: Avoid overlaying rounded elements too close to one another. Give them space to breathe to maintain the design's clarity.
---
Benefits of Using Round Edge Designs for Instagram Stories.
Enhanced user engagement
Differentiation in a crowded story feed
1. Aesthetic Appeal
Modern Touch: Round-edge designs lend a contemporary, sleek appearance to stories, making them feel fresh and up-to-date.
Softness: They give a softer, more organic touch to visuals, making them more welcoming and pleasing to the eye.
2. Improved Usability and Engagement
Flow: The natural, curved lines encourage a smoother flow, guiding viewers' eyes through the content with ease.
Attention Retention: The uniqueness of the rounded design can help retain viewer attention, differentiating your content from the plethora of sharp-edged stories.
3. Consistency with UI Trends
Mobile UI Design: Modern mobile app interfaces, including iOS and Android, have embraced rounded corners for app icons and UI elements, making rounded Instagram stories feel consistent with broader UI trends.
Cohesive Branding: If your brand already uses rounded design elements in its digital presence, using rounded edges in Instagram stories ensures brand consistency.
Instagram Story Aesthetics: Rounded vs. Sharp Corners.
Comparative analysis
The Appeal of Rounded Corners
Softness and Approachability: Rounded corners offer a softer, more approachable feel to the design. They give a relaxed and organic vibe, which can make the content seem more personable.
Flow and Movement: Rounded elements can encourage eye movement across the design, leading to better engagement with the story's content.
Modern and Trendy: Rounded designs, influenced by mobile app UI/UX trends, give stories a contemporary look, resonating with younger audiences.
Safety and Comfort: Psychologically, sharp corners can be perceived as potentially threatening, while rounded ones evoke feelings of safety.
The Sophistication of Sharp Corners
Professional and Sleek: Sharp corners give a design a neat and structured look. They can make the content appear more professional, making them suitable for formal brands or messages.
Clear Demarcation: Straight lines and sharp edges clearly define the content boundaries, ensuring that viewers focus precisely where you want them to.
Timelessness: While trends come and go, the simplicity of sharp-cornered designs ensures they remain timeless and versatile.
Contrast and Drama: Sharp corners can add a dynamic touch to designs, especially when combined with bold colors and typography.
Round Edges Instagram Story: DIY or Download?
Pros and cons of both approaches
Tips for making an informed decision
Pros:
Customization: DIY gives you complete control over the design, ensuring it aligns perfectly with your brand or personal aesthetic.
Uniqueness: Designing from scratch ensures that your stories stand out and aren't similar to other downloaded templates.
Skill Development: As you engage more in DIY design, you can enhance your graphic design skills.
Cons:
Time-Consuming: Especially for those not well-versed in graphic design tools, creating designs from scratch can be time-intensive.
Steep Learning Curve: Mastering tools like Adobe Photoshop or Canva requires time and practice.
Potential for Inconsistency: Without proper design experience, there might be inconsistencies in your stories.
Conclusion:

Embracing the trend of round edges in Instagram stories can elevate your social media game. Whether you choose to DIY or download, the tools and tips provided in this guide ensure you're well-equipped.
---