Instagram पर हिंदी में दिलचस्प नोट्स बनाने के लिए आपको कुछ विचारशील और अद्वितीय विचारों की जरूरत होती है। सही शब्दों का चयन, संवाद और ज़िंदगी से संबंधित अनुभूतियों को प्रकट करना आवश्यक है।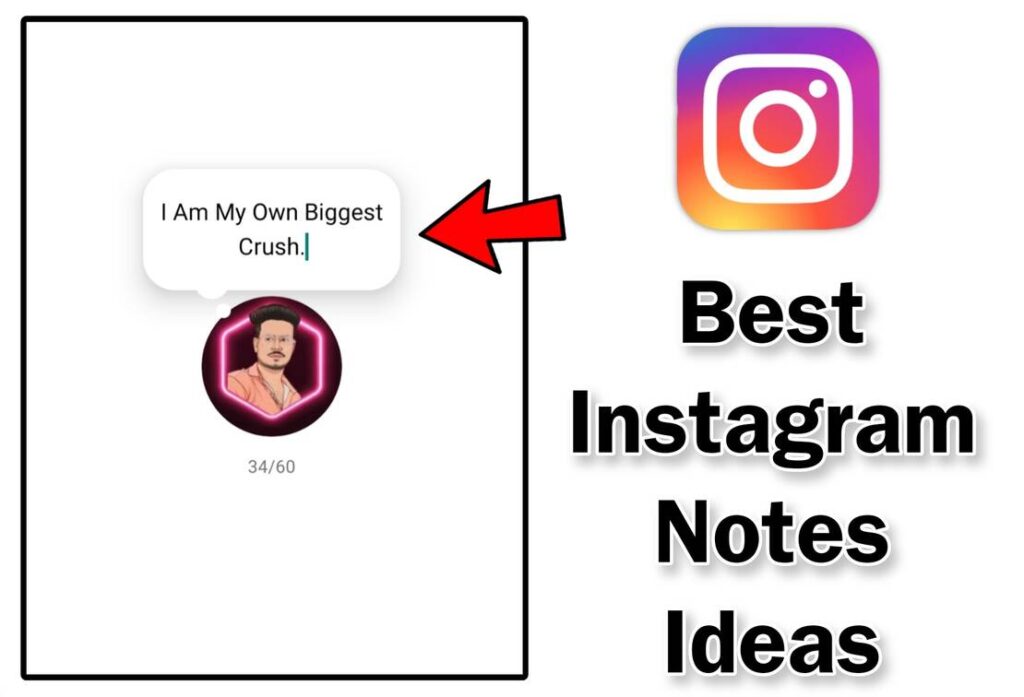 Best tips for designing Instagram notes in Hindi?
फॉन्ट और डिज़ाइन: हिंदी फॉन्ट्स का उपयोग करके अपने नोट्स को आकर्षक बनाएं।
रंग: स्वच्छ और संयोजन रंग का चयन करें जो आपके संदेश को प्रकाशित करता है।
Use Legible Fonts: Hindi script (Devanagari) has many curves and unique characters. Use fonts that are clear and easy to read. Fonts like Mangal, DevLys, and Kruti Dev are popular choices for Hindi content.
Maintain Consistency: Use a consistent font and design style across all your Instagram notes. This helps in building a recognizable brand identity.
Incorporate Cultural Elements: Using elements that resonate with the Hindi-speaking audience can make your notes more appealing. This might include traditional motifs, patterns, or colors commonly seen in Indian design.
Contrasting Colors: Ensure there's a good contrast between the background color and the font color to enhance readability.
Limit Text: Just like in English, it's essential to avoid cluttering your design with too much text. Keep your notes concise and to the point.
Can you suggest some Hindi quotes for Instagram notes?
"जिंदगी एक किताब की तरह होती है, हर दिन एक नया पन्ना बदलता है।"
"सपने वह नहीं जो हम सोते वक्त देखते हैं, सपने वह हैं जो हमें सोने नहीं देते।".
Inspirational/Motivational:

"सपने वह नहीं जो हम सोते वक्त देखते हैं, सपने वह हैं जो हमें सोने नहीं देते।" (Dreams are not what we see when we sleep; dreams are what keep us awake.)
"सफलता उसी को मिलती है, जो हार मानना नहीं जानता।" (Success belongs to those who don't know how to quit.)

Love and Relationships:

"प्यार में होता नहीं है डर, सच्चा प्यार तो खुदा से भी बड़ा है।" (There's no fear in love; true love is even greater than God.)
"दिल ही तो है जो सब कुछ महसूस करता है, शब्दों में कैसे बयां हो?" (It's the heart that feels everything; how can words express it?)
Where can I find Instagram templates in Hindi for notes?
आप Canva, Adobe Spark और PicsArt जैसे डिज़ाइन टूल्स में हिंदी टेम्पलेट्स खोज सकते हैं।.
Canva: This is one of the most popular online design tools. While the default templates might be in English, they are easily customizable. You can replace the English text with Hindi, change fonts to those that support the Devanagari script, and adapt design elements to fit a more Indian aesthetic if desired.
Crello: Similar to Canva, Crello offers a variety of templates suitable for Instagram. These can be modified to accommodate Hindi text.
Adobe Spark: Adobe's online design tool offers customization options for creating visually appealing Instagram notes. You can input Hindi text and design as per your requirement.
Templates from Apps: Many mobile applications provide Instagram post templates. Apps like 'Unfold', 'StoryArt', and 'Mojo' can be beneficial. Although the default might be in English, you can customize them with Hindi text.
Are there any tools for generating Instagram captions in Hindi?
वेबसाइट्स जैसे कि CaptionPlus और InstaCaptions हिंदी में Instagram कैप्शन जेनरेट कर सकते हैं।.
Translation Tools: You can use tools like Google Translate to draft captions in English and then translate them to Hindi. While this method won't always yield perfectly colloquial results, it can be a good starting point.
Content Writing Platforms: Websites like ContentMart, WritersCafe, and iWriter have a pool of content writers from various linguistic backgrounds. You can hire a Hindi content writer to craft custom captions tailored to your content.
Customizable Graphic Tools: Apps like Canva have pre-made templates and designs that often include sample captions. While these are mostly in English, you can translate and customize them for your Hindi audience.
How to plan a cohesive Instagram feed with Hindi notes?
थीम चयन: एक स्थिर रंग पैलेट और डिज़ाइन शैली का चयन करें।
सीक्वेंसिंग: हिंदी नोट्स को एक विशिष्ट अनुक्रम में रखें ताकि आपका फीड अधिक आकर्षक लगे।.
Define Your Theme: Before diving into content creation, decide on a central theme. Whether it's inspirational quotes, educational snippets, or poetic verses, a central theme will guide your content and design choices.
Choose a Color Palette: Stick to 2-4 primary colors for your content. This ensures that no matter what content you post, there's a unifying color theme. Websites like Coolors. co or Adobe Color can help you find harmonizing color palettes.
Consistent Typography:

Stick to 1-2 fonts throughout your posts, preferably popular Hindi fonts that are easy to read and fit your theme.
Ensure there's consistency in size, especially for headings and main content.
Use bold or italics sparingly, only to emphasize certain parts.
What are the popular fonts for Hindi Instagram notes?
Krutidev, Mangal और DevLys जैसे फॉन्ट्स हिंदी Instagram नोट्स के लिए लोकप्रिय हैं।.
When creating notes or content in Hindi for Instagram, it's essential to choose a font that is not only aesthetically pleasing but also legible. While Instagram itself doesn't offer a wide variety of fonts for posts (users typically use the standard font for captions and stories), there are many third-party apps and tools that you can use to create visually appealing graphics in Hindi. Here are some popular fonts for Hindi:
Mangal: This is one of the most commonly used fonts for Hindi. It's clear and easily readable, making it a preferred choice for a lot of content creators.
Krutidev: Widely used in government offices, Krutidev is a legacy font that's recognizable to many Hindi readers.
DevLys: This font family has different versions (like DevLys 010, DevLys 020, etc.) and is quite popular in Hindi publishing.
Aparajita: A sleek and modern Hindi font, it's suitable for formal content and looks polished in presentations.
Ananda Namaste: This font, inspired by Devanagari calligraphy, can be great for artistic posts or graphics.
How do I come up with a unique Instagram bio in Hindi?
अपनी प्रतिष्ठा, रुचियाँ और मिशन को स्पष्टता से प्रकट करने के लिए संक्षेप में और सार्थक शब्दों का उपयोग करें।.
Creating a unique Instagram bio involves a blend of personality, creativity, and clarity. Your bio should quickly convey who you are, what you do, and a touch of your personality. When crafting a bio in both Hindi and English, you can incorporate elements from both cultures and languages. Here are some steps to help you:
Define Your Purpose: Before you write anything, understand what you wish to convey. Are you a business, an artist, a blogger, or just an individual expressing your personal views? Knowing your purpose will guide your wording.
Blend Both Languages: If you want your bio to be in both Hindi and English, you can use a mix of both languages for a unique touch. For instance, a travel blogger from India might use:"???? विश्व यात्री | World Traveler ???? | Exploring दुनिया one city at a time."
Use Emojis: Emojis are a universal language. They can break the language barrier and add color to your bio. However, make sure they are relevant to your bio.