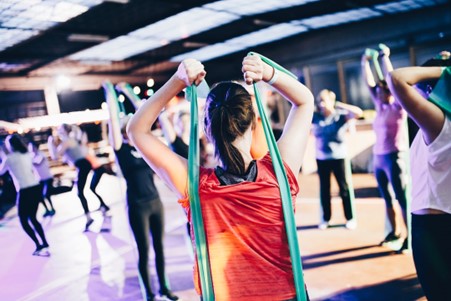 Are you wondering how to become a successful fitness instructor?
As better public health policies get instated, more people have realized the importance of health. As such, the demand for fitness instructors has increased.
Anyone with a passion for fitness can be a good instructor. But there are several things to keep in mind if you plan to be one.
What are these things? Read on and we'll show you everything you need to know.
Find Your Fitness Niche
Fitness is a vast field with various specialties. So it's essential to find your fitness niche. Do you enjoy leading high-energy cardio workouts? Or, are you more inclined toward mind-body activities like yoga or Pilates?
Maybe you're passionate about strength training or dance fitness. By identifying your niche, you can focus on developing expertise in that area. This will set you apart from the competition.
Get Certified
Obtaining a certification is crucial for your professional growth and credibility. There are several reputable fitness certification programs available. In most states, this is one of the most important fitness instructor requirements.
These include the ACE (American Council on Exercise) and NASM (National Academy of Sports Medicine). There's also the American Sports and Fitness Association (ASFA).
These programs will equip you with the necessary knowledge and skills to design safe and effective workout routines. With these, you can understand anatomy and physiology and provide proper guidance to your clients.
Gain Practical Experience
Once you have obtained your certification, gaining practical experience is vital. Look for opportunities to shadow experienced fitness instructors. You can also apply for internships at local gyms or fitness studios.
This hands-on experience will help you refine your teaching skills. Thanks to this, you can learn how to interact with clients. This in turn will help you understand the dynamics of leading group fitness classes.
Develop Strong Communication Skills
Being a successful fitness instructor goes beyond demonstrating exercises. You need to be able to effectively communicate with your clients. By talking to clients effectively, you can motivate them and provide clear instructions.
Developing strong communication skills will help you do this. You can connect with your clients, understand their needs, and guide them toward their goals. A positive attitude can go a long way in creating a motivating environment.
Continuously Educate Yourself
The fitness industry evolves with new research and trends. To offer the best guidance, continuously educate yourself. Attend workshops, seminars, and conferences.
These will help expand your knowledge and keep up with the latest developments. Consider getting extra certifications or specialized courses. These will enhance your skills and broaden your expertise.
Become a Successful Fitness Instructor
Fitness Instructors are an essential part of the health and wellness industry. They serve their clients and community in many ways and help them reach their fitness goals.
You can make a difference in the lives of those around you and enjoy the benefits of being your very own boss. So why wait? Start your dream career today and become a successful Fitness Instructor today!
Now that you know how to become a successful fitness instructor, what's next? Be sure to check out some of our other great content on fitness and health!