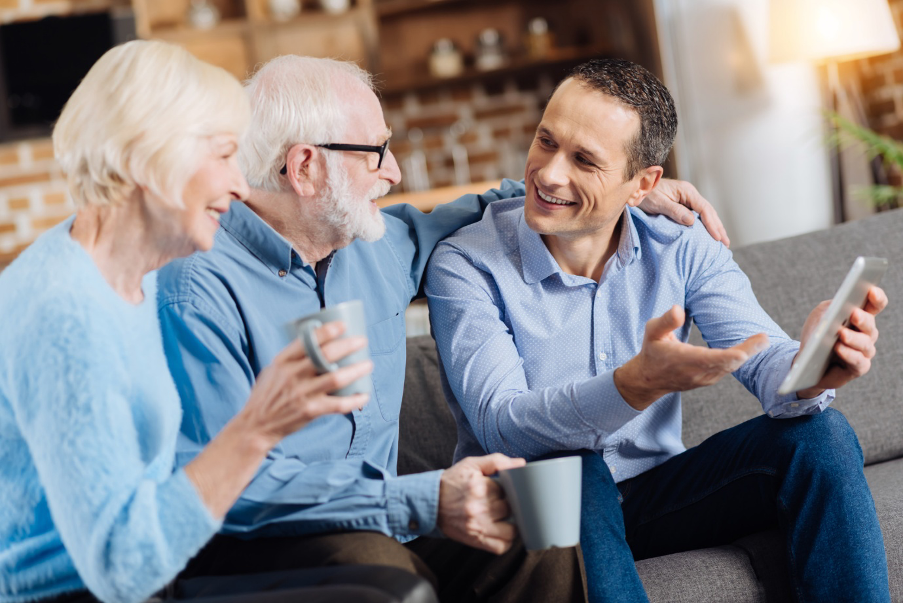 As of 2018, 14 percent of adults were living in an adult child's household. This number has doubled since 1995.
While moving in with an adult child can be a good choice for many reasons, it can also be complicated. Moving in with children can lead to disagreements and it can take some time to get comfortable with the new arrangement.
Here are five tips for parents moving in with adult children.
1. Discuss the Specifics in Advance
Before you move in with an adult child, make sure that you take time to discuss all of the details.
Everyone needs to have the same expectations about how the living arrangement will be and how daily life will go once you're all under the same roof. It's important to discuss household rules that relate to having friends over, how various spaces in the home will be used, and the details of living together.
It can also be helpful to plan out the moving details carefully as well. You might want to use a professional residential moving company to make sure that the transition is as smooth as possible.
2. Talk About Money
One of the things to discuss before moving in together is money.
You should decide how much money each party will pay when it comes to rent as well as utilities and bills. If you'll be helping take care of the grandkids or doing any chores, you should determine whether this will count toward costs.
While it may be uncomfortable to talk about, it's best to get money matters out of the way early so that everyone will be on the same page.
3. Set Healthy Boundaries
You should also set boundaries when moving in with adult children.
Although you may be their parent, it's important to treat them like adults when living with them. Parents and adult children make different choices regarding lifestyles and how to raise the grandkids, so be sure to respect their decisions.
On the other hand, adult children shouldn't treat their parents as kids, either. It's important that both parties set boundaries and expectations and respect each other when living together.
4. Get Your Own Space
When moving in with family, it's important that you still have some space in the home that's fully yours. In addition to having a bedroom to yourself, you may want to see if it's possible to have other parts of the home that can be considered your space.
It can be helpful to add your own cooking area or cabinetry. A separate entrance can also help you feel more at ease and independent even when living with an adult child.
5. Know Your Physical Needs
When moving in with your child, it's important to think about your physical needs. Be sure that the home will be able to provide any physical needs you have for getting around and for managing your health.
Consider any accessibility issues you have along with diets, medications, and other aspects of your health.
Making a Plan for Parents Moving in With Adult Children
Parents moving in with adult children need to be prepared for the difficulties that they could face. If you're moving in with a child, be sure to discuss the details and set some boundaries ahead of time.
Need more helpful advice for seniors? Find more tips by reading through our blog now.