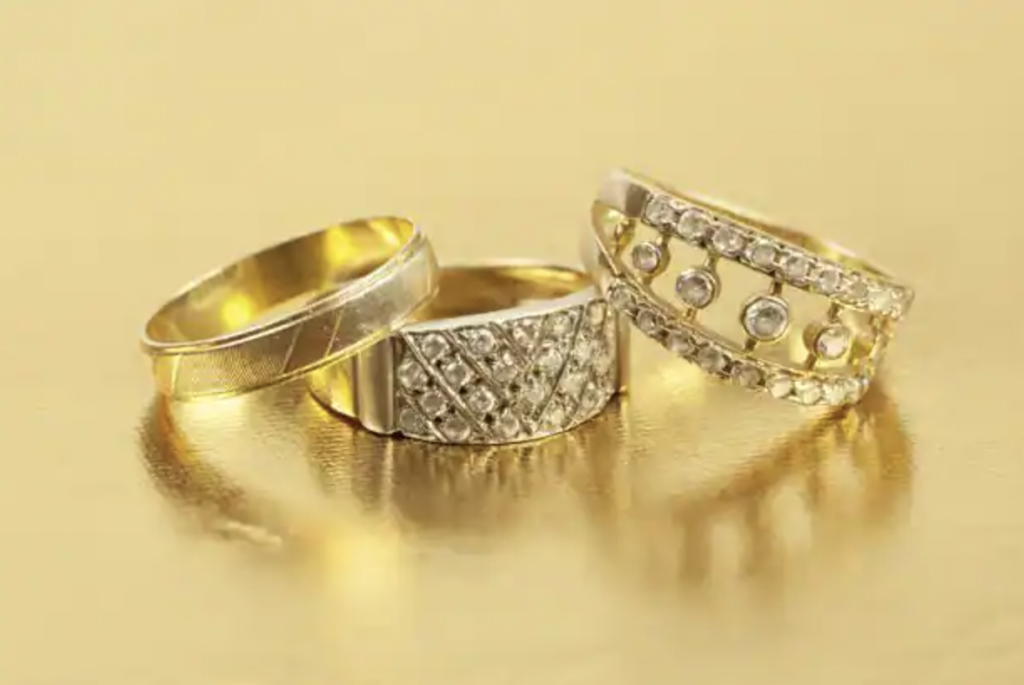 It is a well-known fact that women enjoy buying gold jewellery. But if you purchase gold jewellery, you should take your time. We'll go over some of the dos and don'ts of purchasing gold jewellery in this blog.
The dos
Check for purity: Check the purity of the gold if you purchase jewellery made of gold. A hallmark is the simplest way to determine purity. The official metal proportion of a piece of jewellery is revealed by the hallmark. The organisation that accredits and hallmarks gold jewellery is called the Bureau of Indian Standards (BIS).
How does one interpret the hallmark? Any jewellery with a BIS stamp will also have a number and be marked with a hallmark. The year of hallmarking and a jeweller's identification stamp are also present. The letter "K," which stands for karat and represents the proportion of purity, can be found to help you comprehend the caratage. For instance, 22K signifies 91.6% purity (gold content percentage)
Cross-check the pricing: The quality of gold affects how much it costs. Based on market rates, gold's price varies daily. The daily bullion rates are shown for cu should check the bullion price first to have an idea of how the price is determined, and then you should discount it according to the purity of the gold. Let's imagine that at bullion rates, 10g of gold costs Rs. 25,854. 22K gold (91.6% purity) will cost about Rs. 23,682. Bullion rates are widely displayed in larger jewellery stores, but not in smaller stores. As a result, always verify the price before entering the store.
Negotiate making charges: All jewellers charge their customers in order to cover the labour costs associated with manufacturing jewellery. Making fees are often calculated as a percentage of the gold market price. The amount you pay as a manufacturing charge will therefore vary based on the price of the gold.
Jewellery created by machines or with little artistic detail typically has cheaper manufacturing costs, which range between 6% and 14% of the price of gold. On purchases of ornaments in large quantities, some jewellers offer fixed making fees.
The manufacturing costs for jewellery with intricate designs are expensive and might reach up to 25% of the price of gold. As these expenses are unorganised, you can always negotiate on making charges.
The dont's
Steer clear of stone-studded jewellery: Do you think jewellery embellished with precious or semi-precious stones is more attractive than plain gold jewellery? Then you should be aware that you are overpaying for it. First of all, it is challenging to determine the gemstones' purity when they are set in gold. Next, before purchasing stone-studded jewellery, you should always verify the precise net gold weight.
Avoid being duped when purchasing gold. Therefore, always request a breakdown of the net stones and gold. If a jewellery piece weighs 30gm, of which 3gm includes stone, you should be aware of it and then pay the difference.
Additionally, as jewellery with embedded gemstones requires sophisticated patterns and designs, the manufacturing costs may be higher.
You will have to forfeit the price of the semi-precious stones as well as the production fees if you decide to sell the jewellery.
Do not sell to other jewellers: Even though you might never wish to sell the jewellery you received as a gift or bought for yourself, it is wise to be aware of its resale worth. This can be useful if you wish to sell a piece in an emergency or exchange it for on. The majority of reputable retailers, both national and local, offer a repurchase policy where they will offer you 100% of the gold's worth. Additionally, it is always preferable to return to the jewellery store where you originally purchased it. You will also need to let go of the making fees and other associated costs here.