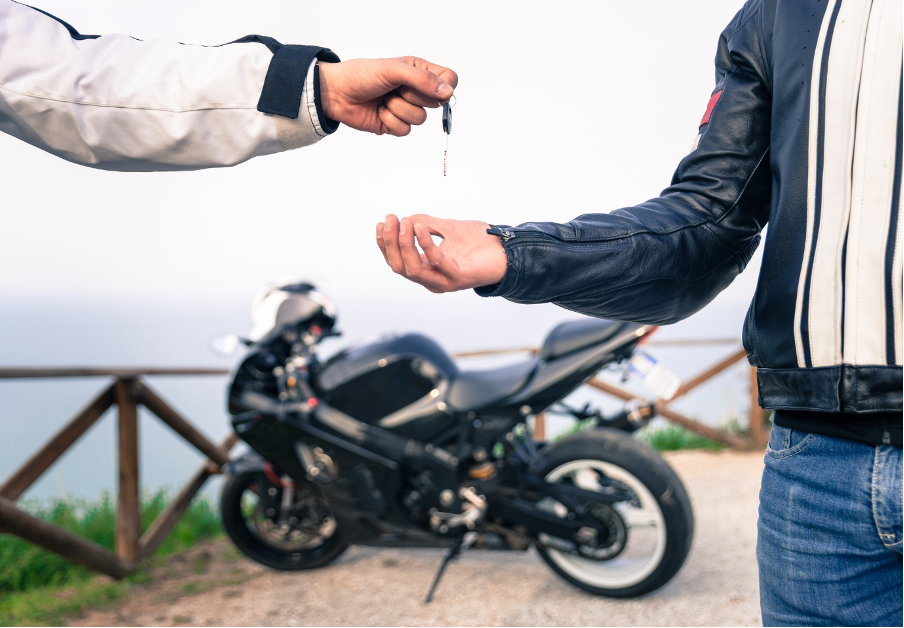 Do you enjoy feeling the wind on your face, or do you need a speedy form of transportation? Whatever your reason for wanting to purchase a motorcycle, there are some things you'll want to think about first.
Buying a motorcycle is an exciting time. However, there are a few things that you'll want to consider before you commit to purchasing.
Read on to find out what these considerations are.
Your Riding Experience and Skill Level
It is important to consider your riding experience and skill level before purchasing a motorcycle. If you are a new rider, you may want to look at smaller, lighter motorcycles with lower engine displacement. They will offer you easier maneuverability and give you a safer, smoother ride.
If you have more experience, you may want to opt for a more powerful machine. Having a good understanding of your riding capabilities will help you decide on the bike you want to buy. Knowing what you can handle from a riding standpoint will help you choose the best motorcycle for your style of riding.
The type of motorcycle you buy should say your experience level and skill set. It is important to take the time to check these factors for an enjoyable and safe riding experience.
Purpose and Type of Motorcycle
An important factor to consider is purpose and type. The type of motorcycle you choose will depend on the purpose you want it to serve. There are different types of bikes, including cruisers, sportbikes, touring bikes, dual-sport bikes, and more.
Touring Motorcycle
Touring motorcycles is great for long-distance trips. It provides a unique experience that intense sport bikes or cruisers can't. Before purchasing a touring motorcycle, it is important to consider a few things.
Check the power of the bike. Make sure it has the strength to handle the type of touring you plan to do. Select a reliable brand with a good track record of reliability.
Look at the weight of the bike and tank size; heavier bikes are usually more stable for long trips, but larger gas tanks can get more expensive to fill. Compare the available sizes of the bike; touring bikes should have a high seat, tall windshield, lower pegs, and relaxed ergonomics for miles of comfortable riding. Putting in the research before buying a touring motorcycle can ensure that it is the perfect fit for your needs.
Off-Road Bike
It is important to ensure that the bike they buy is comfortable with their riding style. An experienced rider should be prepared to accept the risks associated with off-road riding. Be aware of the terrain they will most likely traverse, and take necessary precautions.
When considering the purchase of an offroad motorcycle, a buyer should take into account the following:
Riding environment
Experience level
Storage space
The buyer should be aware of the maintenance requirements for the bike. They should also factor in the availability of parts and accessories in their area. With ample research, the buyer will be more likely to land on the best motorcycle for their needs.
Your Budget
When it comes to budgeting for a motorcycle, the cost of licensing, insurance, and maintenance must all be taken into account. You should have this insurance agency that will give you motorcycle coverage at a reasonable price. Choose a maintenance service that will give quality results for your motorcycle.
Decide if you will be using the bike seasonally or year-round, as burning fuel more frequently could add more to your wallet. Look into maintenance, as regular tune-ups may become a priority regarding the budget. It is important to have a more realistic view of the cost versus what you can have with your budget.
Safety Features
Safety should always be a number one priority when it comes to choosing a motorcycle. It is important to consider the motorcycle's crash rating, suspension, ability to handle high-speed turns, and braking ability. The motorcycle should have several safety components, such as the following:
Airbags
Anti-lock braking
Traction control
Motorcycles with larger engines are typically more powerful. They have more safety features, such as electronic stability control, allowing riders to navigate tricky high-speed turns and emergency braking situations more easily. It is also important to ensure the motorcycle is fitted with the correct safety gear, such as a helmet and protective clothing.
Understanding the safety features of the motorcycle is an essential part of motorcycle ownership, and making sure a rider is informed about these features is vital to ensure a safe riding experience.
Reputation and Reliability
It is important to research the make, model, and year of the motorcycle to ensure that it is a reputable brand. Choosing a well-reputed brand from the start can save a lot of frustration and money down the road. Researching online reviews and visiting manufacturer websites can help assess a given make and model's reputation.
Assessing a motorcycle's reliability can be done by asking the dealer questions, such as how well the bike has held up over time, what sort of safety and operating inspections they run, and the availability of parts or service. Taking the time to find a reliable, reputable brand is an important part of the buying process and can help determine which motorcycle is best for you.
Consider These Things Before Buying a Motorcycle
Motorcycles are a great investment and a fun way to get around, but it is important to consider various factors before purchasing one. Think about your budget, the maintenance, running costs, whether you want a new motorcycle or a used model, and what type of ride you need for your lifestyle. Knowing your needs before buying a motorcycle will save you time and money in the long run.
Did you enjoy reading this article? Browse our page for more helpful and informative topics.