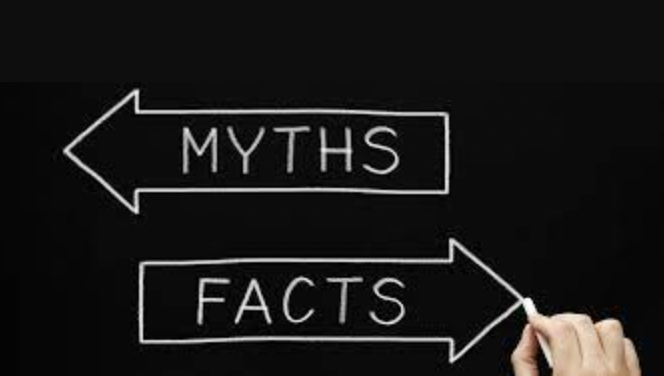 Sexually transmitted diseases are common and can affect people of all ages though they are common in teens and young adults who are sexually active. From the name, these infections primarily spread through sexual contact though you can transmit some through skin0skin-contact or sharing certain items like towels.
Many people shy away from talking about STDs, and some of those who do relay the wrong information about STDs. For example, some people believe that you can only get STDs through vaginal sex, which is not true because even oral or anal sex can spread these infections.
The only surest way you won't get STDs is through abstinence. But if you decide to engage in an intimate act, you must stay informed about what's true and what's not true about STDs.
Below are the most common myths about STDs.
You can tell if your partner has an STD
This is a myth. Most STDs are asymptomatic and usually don't show visible signs, but even if they do, they show it several days after infection. Even doctors can sometimes fail to tell if someone has an STD by looking; they have to perform tests. But remember, even if you don't show symptoms, you can still spread the infections.
So, there is no way you can determine if someone has an infection or not without testing.
You can't get an STD if you have oral or anal sex
This is a myth. Most sexually transmitted diseases spread through all three types of sex; oral, anal, and vaginal. Also, some STDs spread through skin-to-skin contact and enter the body through mucous membranes or skin tears and cuts.
A condom protects you from getting STDs
This is a myth. Like we said earlier, the 100% way you can avoid STDs is abstinence. Condom only lowers the risks of spreading and contracting these infections, but it's not 100 percent proof. This is because condoms cannot cover all the infected areas, or they may burst.
But always use condoms to reduce your chances of contracting STDs.
Once you contract an STD, you cannot get it again
This is a myth. You can get STDs more than once. Some STDs like HIV or herpes will stay with you for life once you contract them; they are incurable. Some, like chlamydia and gonorrhea, are treatable, but even after treatment, you can still get infected if you have sexual contact with an infected person.
It is, therefore, important that after an STD diagnosis, your partner should also get treatment to avoid re-infecting you.
So if you are sexually active, ensure you regularly go for STD testing and usually use condoms when having sex.
Myth: If you get tested, and you are STD-negative, your partner is also negative
The fact is your partner might have an STD, and you both don't know it. The only way to be sure is if they also get tested. Remember that most STDs don't show visible signs, and the fact that you don't have them doesn't equate to your partner not having them as well.
And I bet you would not want to pass through all the struggles of STD testing and, after emerging negative, your partner transmits it to you. Make the right choice!
Myth: You only need STD testing if you have regular sex
This is not true. Just one sexual intercourse with an infected person is enough to get an STD. Everyone should get tested for STDs at least twice a year.
Conclusion
Sexually transmitted infections are common, but there are a lot of myths and misconceptions that increase their transmission. The only way to avoid getting STDs is through abstinence, and if you decide to have sex, you should have a vast knowledge of STDs.