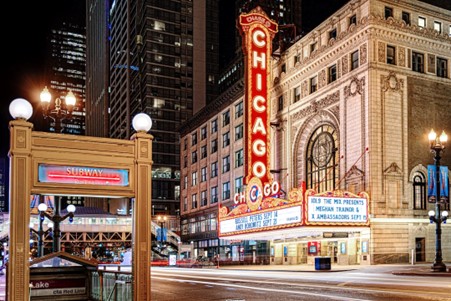 Are you wondering what it's like to live in Chicago? Maybe you are thinking about stepping out of your hometown and moving your life to the Windy City.
Is Chicago the right city for you?
We have everything you need to know if you're captivated by the Chicago lifestyle. Read below to find out what attracts people to that city and how to find the life you want in Chicago.
1. Vibrant City Life
The Chicago lifestyle is a vibrant and exciting place to live. It has something for everyone, whether you're an urban professional or a recent college graduate.
The Windy City is an exciting place to live. It has world-class restaurants, nightlife, festivals, concerts, theaters, and famous architecture. The Chicago River is filled with boats and kayakers, and there's always something going on at Navy Pier.
For nature lovers, Chicago also boasts some of the best parks in the country. From the cute streets of the Lincoln Park Zoo to the quiet green paths of the Bloomingdale Trail, there is a lot to discover.
2. Sports Enthusiasm
Chicago is a sports-centric city with passionate sports fans. Some of the most loyal and well-dressed fans in the world come to cheer on any of the city's professional, college, or amateur teams.
The city has a long list of championship achievements, starting with its first in 1906 with The Chicago Cubs for a World Series title. Chicago is a city of many teams, with The Bears, White Sox, Blackhawks, Bulls, and the Cubs as the big five professional teams. The college ranks have the Northwestern Wildcats and DePaul Blue Demons.
3. Foodie Paradise
Chicago is arguably one of the most thrilling places for food lovers to explore. From deep-dish pizza to Italian beef subs and juicy hot dogs, there is something for everyone in the Windy City.
With a distinct palette influenced by Italian, Eastern European, and Middle Eastern dishes, food in the city can be as diverse as its culture. There are both fancy and cheap places to eat so that you can choose between classic and unusual meals.
Many restaurants know how important it is to be sustainable, so they use local and seasonal products. Chicago is a foodie paradise with great deep-dish pizza, tasty seafood from the coasts, and delicious grass-fed beef.
4. Architectural Marvels
The city of Chicago is home to many stunning architectural wonders. The city has a long history of architecture. From the famous Willis Tower and Cloud Gate to the original designs of the Hancock Building and the Lhota Building.
As a result, the Chicago lifestyle is greatly influenced by its architecture. When visiting the city, make time to explore these eye-catching buildings. Each offers unique views of the city from its many vantage points. Additionally, visitors should also take the time to walk around the city and take in the architecture of the city streets.
5. Cultural Hub
Chicago has long been known as a cultural hub with deep roots in the arts. From theater to literature, the city has a rich and diverse culture that locals and visitors can explore.
Music is alive and well in Chicago, with various clubs, venues, and festivals featuring local and national acts. The food scene in Chicago is incredible and features a range of cuisines worldwide. The city is home to a variety of museums, galleries, and attractions for visitors to explore.
6. Lakefront Beauty
The Chicago lifestyle offers some of the best lakefront beauty in the world. Not only does the city offer views of Lake Michigan, but the city is also host to numerous parks along the lake.
These parks offer stunning lake views, great ways to spend time outdoors, and beautiful sandy beaches. Along the lakefront, there are many musical events, festivals, and outdoor things to do that will make everyone happy.
7. Music and Nightlife
As a major city, Chicago is a hub for music and nightlife. From the blues and jazz of the South Side to the house music of the North Side, there is a vibrancy to the city that unfolds late into the evening.
Clubbing, live gigs, and late-night performances are common in the city, so for those looking to enjoy popular music, there's no better place. Music fans should consider joining a Chicago-based fan club or even attending a show on the legendary Navy Pier.
8. Neighborhood Diversity
Living in the city of Chicago means a person will be surrounded by a diverse range of people from all over the world. Every neighborhood in Chicago has its unique character and flavor.
For example, Chinatown is an area with a heavy Chinese population, working-class Bridgeport is a cultural melting pot, and Lakeview is mainly filled with young professionals. Diversity plays a major role in the city's lifestyle. With a strong immigrant population, accepting new cultures is part of daily existence.
So if you want to start your perfect moving journey, contact this Chicago moving company.
9. Public Transportation
The Chicago lifestyle offers excellent public transportation options for those who choose not to drive. The Chicago Transit Authority operates an extensive network of convenient bus routes, many of which are 24/7, and even offers express bus lines to get you where you need to go faster.
The CTA also operates the 'L' train, which offers an efficient and quick way to navigate the city. Buses and trains run frequently during peak times, and late-night transportation services are available after midnight from most stations.
10. Four Seasons
One of the best things about living in Chicago is the four distinct seasons it offers. Springtime brings the city to life with budding trees, blooming flowers, and warm, sunny days.
Summer is the time for outdoor festivals, farmers' markets, and lakefront beaches. Fall provides spectacular foliage, pumpkin patches, and the celebrated autumnal chill. And, of course, no winter stay in Chicago is complete without the requisite snowball fights, ice skating, and hot chocolate.
Experience the Chicago Lifestyle!
The Chicago lifestyle is something you want to take advantage of! From its high-energy vibe to its unique cultural experiences, it will surely offer everyone something new to love.
If you're interested in discovering the wonders of this amazing city, why not plan a trip? You'll be sure to make unforgettable memories!
Do you want to find more helpful info? Check out more of our guides on our blog today!