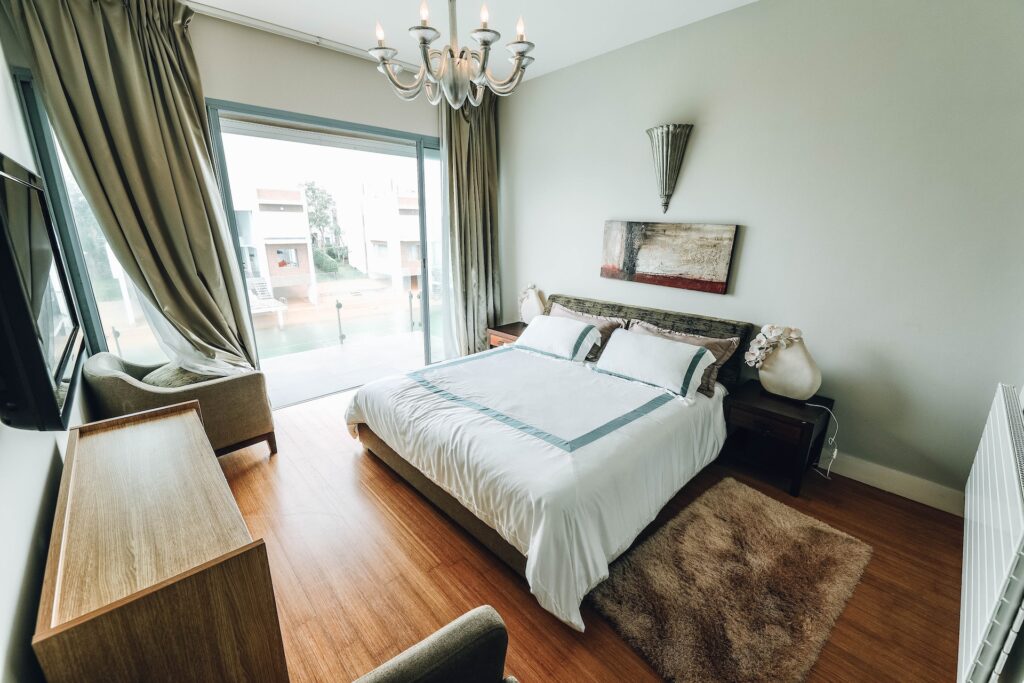 A good night's sleep is, no doubt, a precious commodity in today's fast-paced lives, where stress and responsibilities often take center stage. It's not just about the quantity of sleep but the quality that truly matters. The foundation of a restful night lies in the right bedding, particularly the mattress. A mattress isn't merely a slab of cushion; it determines the quality of your sleep and overall well-being. This article delves into the world of mattresses, discussing how to choose the right bed mattress and why it matters so much for your sleep experience.
Choosing the Right Mattress
Types of Mattresses
Mattresses come in various types, each designed to cater to specific needs and preferences. Memory foam mattresses conform to the shape of your body, relieving pressure points and promoting spinal alignment. Innerspring mattresses offer bouncy support, ideal for those who prefer a firmer feel. Latex mattresses combine comfort and support, often being a hypoallergenic option. Hybrid mattresses merge different materials to provide a balanced sleep experience.
Firmness Level
The firmness level of bedding is crucial and varies based on personal preference and sleeping position. Side sleepers might opt for a softer mattress to cushion their shoulders and hips, while back and stomach sleepers might prefer a firmer surface to maintain proper spinal alignment.
Support and Alignment
A mattress that supports your body's natural alignment is key to preventing discomfort and pain. A sagging or overly soft mattress can lead to improper spinal alignment, causing back problems. Look for a mattress that contours your body while maintaining its structural integrity.
Motion Isolation
If you share your bed with someone, consider a mattress with excellent motion isolation. This feature prevents disturbances caused by movement, ensuring uninterrupted sleep for both individuals.
Durability and Warranty
A mattress is an investment in your sleep health, so choosing one that's durable and comes with a comprehensive warranty is important. High-quality mattresses often have longer lifespans, ensuring years of comfortable sleep.
The Impact on Sleep Quality
Physical Comfort
The right mattress contributes significantly to physical comfort. It minimizes pressure points, supports your body's natural curves, and reduces the likelihood of waking up with aches and pains.
Mental Well-being
Adequate sleep is essential for mental well-being. Comfortable bedding can help you fall asleep faster and stay in deeper sleep for longer. This translates to improved mood, better concentration, and reduced stress levels during waking hours.
Sleep Disorders
An uncomfortable mattress can exacerbate sleep disorders such as insomnia and sleep apnea. Choosing a mattress that suits your sleep style and needs can alleviate some of the symptoms associated with these disorders.
Investing in Your Health
Long-Term Benefits
While a good mattress might require a significant initial investment, its long-term benefits are worth every penny. Improved sleep quality translates to better physical and mental health, saving you money on healthcare costs in the long run.
Productivity and Performance
Quality sleep is closely linked to cognitive function and productivity. You're more likely to perform better at work or in your daily activities when well-rested.
Enhanced Relationships
Sharing a bed with a partner means that both individuals' sleep experiences are interconnected. A mattress that suits both partners' needs can lead to better sleep quality, fostering healthy relationships.
In the grand scheme, the bed mattress you sleep on is more than just a piece of furniture. It's a vital component of your overall well-being. Making an informed choice when selecting a mattress can significantly enhance your sleep quality, impacting your physical health, mental clarity, and overall happiness. Sleep is not a luxury but a necessity; the right mattress is your ticket to a refreshing slumber. So, take the time to research, test, and invest in a mattress that caters to your unique needs – your body and mind will thank you every morning.