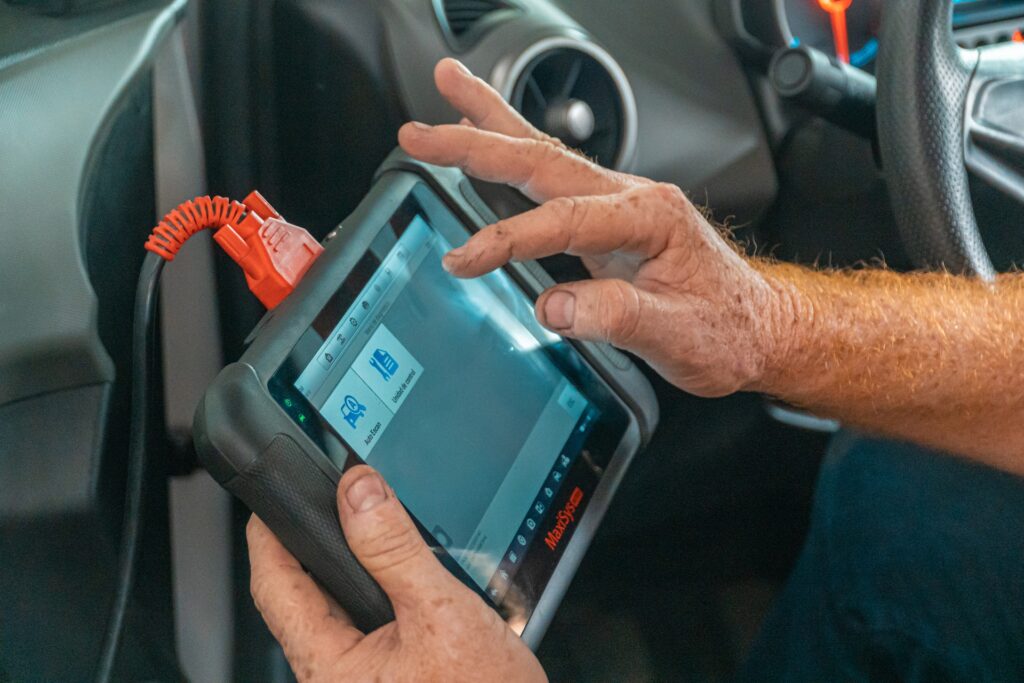 In the ever-evolving world of automobile technology, staying updated is essential for any car enthusiast or professional. Investing in high-quality scan equipment is one of the best ways to remain at the forefront of this rapid advancement. For many, a scan tool might seem like just another gadget in the toolbox, but delve more profoundly, and you'll discover its paramount significance. Here's why scanning equipment might be your best investment.
Immediate Diagnostics
A car is a complex machine with countless interconnected components. Pinpointing the root cause can be tedious when something goes awry. This is where scanning equipment steps in. With these tools, the guesswork is eliminated. Connect the device, and within minutes, you're provided with error codes that indicate precisely what's malfunctioning. This means quicker fixes and less time spent scratching your head in confusion.
Financial Savings
Think about the costs involved every time you visit a mechanic. Even a simple diagnostic can set you back by a significant sum. But with scanning equipment in hand, you're cutting these costs dramatically. While the initial investment in quality tools might seem steep, consider the long-term savings. You can diagnose issues yourself, meaning fewer trips to the mechanic solely for diagnostic purposes. Over time, this translates into substantial savings, making the scanning equipment a worthy investment.
Empowerment & Autonomy
There's a specific empowerment that comes with knowing the ins and outs of your vehicle. With a tool, even those with a rudimentary understanding of cars can grasp what's happening under the hood. When equipped with the knowledge a tool provides, you're no longer at the mercy of mechanics. You can make informed decisions, negotiate better for repairs, or even tackle more straightforward issues yourself. This autonomy boosts confidence and ensures that you're not being taken for a ride, both metaphorically and literally.
Enhanced Maintenance and Longevity
Maintenance on a regular can help prolong the life of any machine, cars included. Scanning equipment goes beyond just diagnosing errors. Many modern scanning equipment provide data about various components' health, offering insights into preventive measures. With regular checks using your scan tool, you can preempt potential issues, ensuring that minor problems don't escalate into bigger, costlier ones. This proactive approach not only ensures a smoother driving experience but also extends the life of your vehicle.
Compatibility and Future-Proofing
Modern vehicles increasingly rely on digital systems, with newer models with intricate computer systems. A tool is not just for today's cars but also for tomorrow's vehicles. Investing in a quality tool ensures you're equipped to handle current automotive technology and prepared for future innovations. This future-proofing means that your tool remains relevant as cars evolve, offering value for years to come.
Resale Value and Authenticity
If you ever decide to sell your car, having a thorough diagnostic report can be a significant selling point. It assures potential buyers of the vehicle's health and can be a testament to its maintenance. Buyers are often wary of hidden issues. Giving them a clear diagnostic report can instill confidence, potentially boosting the car's resale value. Plus, the authenticity of such reports can set your offer apart in a competitive market.
Conclusion
A scan tool is more than just another gadget. It's a bridge to understanding your vehicle, a tool that offers financial savings, empowerment, and peace of mind. While the automotive world continues its rapid pace of innovation, equipping yourself with scanning equipment ensures you're not left in the dust. It might seem like a significant investment now, but in the grand scheme of things, it's an investment that promises significant returns, both for your wallet and your vehicle's health. If you're contemplating whether or not to purchase one, remember: a tool isn't just about diagnosing problems; it's about understanding, empowerment, and preparation for the road ahead.