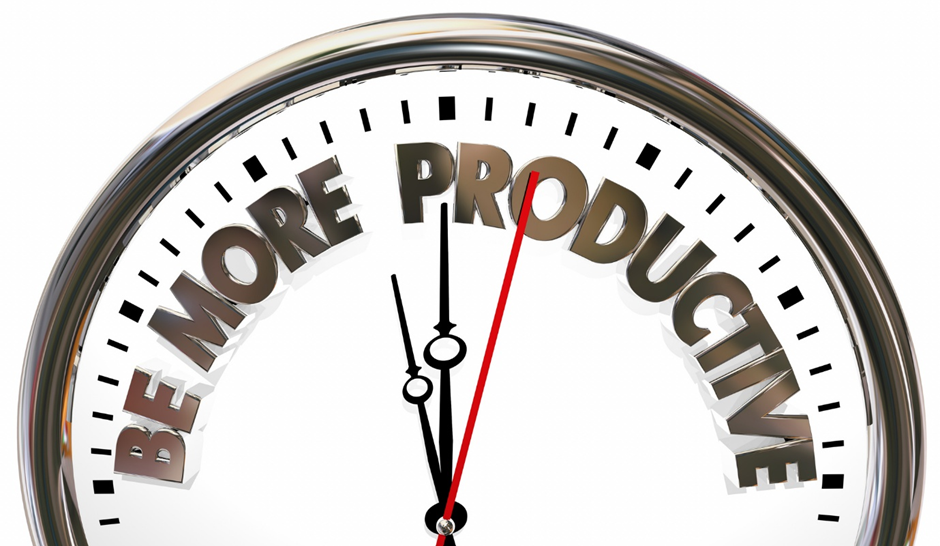 It's no secret that offices can be pretty messy, from overflowing parts bins to dirt-covered floors. But that's not just an eyesore. It can cause big problems for productivity, preventing employees from being efficient.
That's why a few systems have been developed to keep them that way on a more permanent basis. 5S Lean system is one of the best options out there.
But what is 5S? What do they mean and how can they help your facility? Read on to learn the answers to these questions.
What Is 5S?
The 5S Lean System is an important part of the industry today. It was first developed in Japan and is a process improvement based on orderliness and a neat, organized workplace.
Put simply, it has its basis on five elements: Sort, Set in Order, Shine, Standardize, and Sustain. These elements encourage workers to reduce waste, find ways to be more efficient and improve safety. It also ensures that employees maintain standards.
This system can work in any workplace ranging from manufacturing to administrative functions. It reduces inefficiencies and waste by streamlining operations. It allows workers to focus more of their efforts on tasks that are essential to the business.
You can check this shadow board to visualize the lean system better. Or to find out more, read below to learn detailed information about the different S's:
Sort
The "Sort" section of the lean system is an important step. Sort is the process of eliminating all unnecessary items from the workspace. This demands leaving only the necessary items needed to complete quality work.
This process goes through the item list. Then, discarding, recycling, or relocating any items that are not used in the production process.
After sorting, the workspace undergoes decluttering so that everything needed for the process is near. This makes it faster and easier to identify necessary items. It eliminates the time wasted on searching for tools or items that are not even needed.
Set in Order
This part of the 5S Lean System is a way to organize and maintain an orderly and safe workplace. The goal is to create an efficient and productive workplace.
This includes organizing and labeling items in a logical and easily accessible manner, to reduce the risk of accidents and delays. It also eliminates the clutter from a workspace that can cause disorganization and distractions.
Set in order also relates to visual management. This promotes a positive workplace atmosphere and quick identification of items. This saves time and money, as less manual searching and sorting is needed.
Shine
The Shine step is an integral part of the 5S System and is all about keeping the workplace neat, orderly, and visually appealing. It involves cleaning and polishing. And it includes any improvement necessary to make sure the workplace looks professional and orderly.
It encourages the employees to think through what an ideal workspace should be and how to best create it. This could include properly labeling all supplies, utilizing areas in the best way, and wiping surfaces clean.
In this step, employees also need to inspect the workplace frequently to ensure it remains in pristine condition. It should be transparent to the rest of the business. It also involves making sure all equipment is presentable and working properly.
Standardize
Standardization means that specific methods of completing work tasks are established and followed. This reduces confusion among workers and enables team members to be cross-functionally trained. It also improves quality by reducing mistakes and wastage.
Standardization is also integral to the success of the system. Standardization ensures that the goals laid out in the system are consistently achieved. Workers must understand standardization so that they can execute the plans outlined.
Standardization also makes it easier to spot any problems and pursue improvement opportunities. Standardization ensures that a consistent level of quality and efficiency is properly maintained.
Sustain
Sustain means that the previous 4Ss need repeating. This will ensure that the workplace remains productive and efficient.
This step ensures the system remains ingrained within the organization's culture. Workers can remain consistent and efficient. And they can also create an environment that is conducive to a culture of improvement.
The Benefits of Implementing 5S Lean System
The implementation of the 5S lean system is a powerful way to improve workplace efficiency and safety. The lean methodology eliminates unnecessary clutter and improves organization. This improved organizational efficiency reduces the waste of time.
Additionally, a clean workspace reduces workplace stress and increases productivity. Implementing 5S also reduces worker fatigue. This is by organizing the workstation in a way that minimizes the labor required to complete a task.
By eliminating the risk of slips, trips, and falls due to clutter, the 5S system also helps to create a safe work environment. Overall, the 5S lean system has the potential to improve overall efficiency, safety, and productivity in any workplace.
Crucial Tips for Sustaining 5S Lean Results
Sustaining lean methods requires integrating different aspects into an organizational culture. First, use standardized work instructions and key performance indicators (KPIs). This will ensure consistent practices across all locations.
Second, build the work environment into the training process. This is so that employees understand how to properly interpret the 5S Lean environment and how to maintain it.
Third, conduct regular reviews and audits to establish a baseline for measuring the progress of 5S Lean results. Finally, define and set up rewards for achieving KPI goals to increase motivation.
You should also engage employees in the implementation process. You can do this by creating ownership of the quality initiatives. This will help maintain high standards.
Implement the 5S Lean System Now!
What is 5S? The 5S lean system is a powerful tool to increase productivity and organization in any workplace. It is an inexpensive, yet effective system that can result in significant cost savings and better customer service.
Implementing the 5S system in your company can help streamline processes and improve conditions. Try using the 5S system today to maximize your organization's output and make your workplace more efficient and organized.
Did you find this article helpful? If so, check out the rest of our site for more.