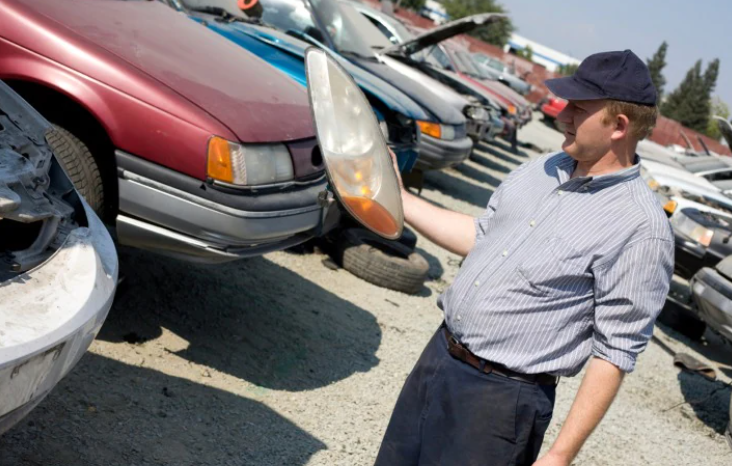 Buying a used car can be an exciting and cost-effective option, but it can also be a risky endeavour if you need to be well informed. When they buy a car, one of the essential tools in a used car buyer's arsenal is a Vehicle History Report (VHR). This article explores why these reports are crucial for used car buyers, helping you make informed decisions and avoid costly surprises down the road.
1. Uncover Hidden Problems
One of the primary reasons why Vehicle History Reports are crucial for used car buyers is their ability to uncover hidden problems. When you buy a used car, you need to be made aware of its entire history. There could be issues like accidents, flood damage, or odometer rollbacks that the seller may not disclose. A VHR can reveal these hidden problems, giving you a clearer picture of the vehicle's condition.
2. Verify Ownership and Title Status
A VHR also provides information about the car's ownership history and title status. It allows you to verify if the seller actually owns the vehicle and if there are any liens or loans against it. Buying a car with a hidden lien can lead to legal complications, making it essential to check the title status before making a purchase.
3. Prevent Odometer Fraud
Odometer fraud is a common issue in the used car market, where sellers roll back the odometer to make the vehicle appear less used than it actually is. Vehicle History Reports include mileage records, helping you identify discrepancies and ensuring the odometer hasn't been tampered with. This can save you from buying a car with more wear and tear than advertised.
4. Learn About Past Accidents
Accidents can significantly impact a vehicle's safety and performance. VHRs provide details about any reported accidents or damage, including the severity and extent of repairs. By knowing a car's accident history, you can assess whether it has been adequately repaired and if it poses any safety risks.
5. Check for Recall Information
Vehicle recalls are common, and they can affect safety and performance. A VHR may include information about open recalls on the vehicle, allowing you to check if any necessary repairs or modifications have been made. This helps you ensure that the car is up to date with safety standards.
6. Gain Confidence in Your Purchase
When you have a Vehicle History Report in hand, you can approach the used car buying process with confidence. It empowers you with valuable information that can be used to negotiate a fair price, request necessary repairs, or even decide whether to walk away from a potential purchase. In essence, it minimises the element of surprise that often comes with buying a used car.
7. Save Money in the Long Run
While obtaining a VHR may incur a small fee, it can save you a significant amount of money in the long run. By avoiding cars with hidden issues, you reduce the likelihood of costly repairs or unexpected expenses. Investing in a VHR upfront can be a wise financial decision when considering the overall cost of car ownership.
Conclusion
When you buy a car, always request a Vehicle History Report from the seller or obtain one through a reputable provider. It's a small investment that can make a world of difference in your used car buying experience. With a VHR in hand, you can confidently navigate the used car market and drive away in a vehicle that meets your needs and expectations. Don't leave your purchase to chance; let Vehicle History Reports be your trusted companion in the world of used cars.