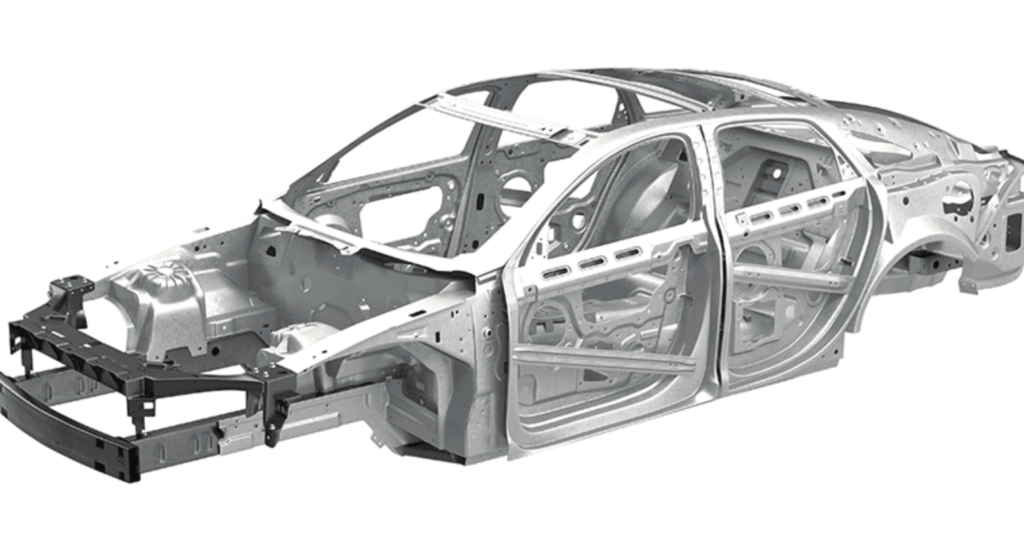 BIW is referred to as the body in white. It is a phase in the design and production of automobiles. A car's body shell design is referred to as BIW in the automotive industry, with simply welded sheet metal making up the construction. The doors, engines, chassis, or other moving pieces would not be present in BIW.
How is it Made?
A Body in White is a frame and panel whose assembly is constructed of uniform materials, for instance, steel or aluminium sheets or composites. BIW is the car manufacturing stage before adding the components at the engine, chassis, exterior, and interior trim, including door coverings, roof liners, carpets, seats, electronics, and plastic trim parts. The car's sheet metal body, including doors, hoods, trunks, bumpers, and deck lids built.
Role of BIW In Automotive Design
BIW is to deliver an aesthetically acceptable overall appearance, surface quality, and reliable details and support the weight of the load and people being transported, as well as the mechanical components needed for the vehicle, control, and other system operations, while enduring mechanical pressures from various sources to provide a vehicle's driver, passengers, and cargo with simple access and enough space
BIW can harm road users who are more vulnerable in an accident while also ensuring the integrity of the passenger compartment in the event of a crash and absorbing the impact energy.
It was reducing air impact drag, managing airflow impacts on tire-road contact, and vehicle stability. It reduces the amount of thermal radiation from the surfaces of the passenger compartment and the amount of thermal transmission caused by the body walls.
BIW training course in India
The Automotive BIW Design Course is to improve one's designing abilities in a highly competitive atmosphere so that one has various work options. The BIW professionals are adept at finishing jobs like connecting the car's interior and exterior. The training enables mechanical engineers to mount interior automobile components, such as the dashboard, seats, door trim, roof liner, and pillar trim, using BIW shells fastened with specific nutshells and brackets.
In addition to the BIW Fixture Design Course, professionals in training benefit from this assistance when designing a car's appearance using specific systems. After completing the BIW training successfully, you can find work with well-known automakers. The experts can work in various capacities, including BIW fixture designer engineer, BIW process engineer, and BIW product designer. These are a few direct employment options available to engineering professionals, but after completing the training program, other job responsibilities, such as tool or die designer, body shop engineer, styling designer, product designer, etc., can also be readily available.
Conclusion
BIW is the safety of the citizens, and the key consideration when constructing BIW vehicles is lightweight materials. The current chapter clarifies how structural components can be constructed aluminium while maintaining comparable stiffness and plastic strength levels as in a corresponding steel component, resulting in significant weight protection and safety.