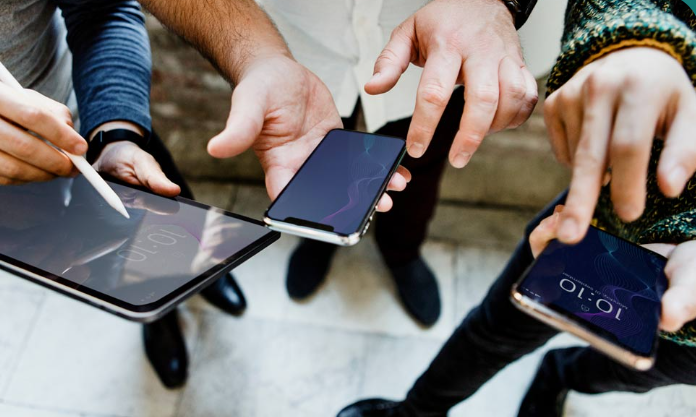 In a world increasingly characterised by rapid technological advancements, how people interact with their mobile devices is ever-evolving. One notable shift in recent years is the concept of phone for rent, which fundamentally changes the game of mobile ownership. Instead of locking yourself into a multi-year contract or shelling out a substantial upfront cost to own the latest smartphone, people can rent a phone for a fraction of the price. Explore the growing trend of phone rentals and how it is reshaping how we approach mobile technology.
The Convenience of Flexibility
The traditional model of purchasing a mobile phone often means committing to a long-term contract, which can be limiting. These rentals offer a more flexible alternative. Users can choose the latest smartphone models and enjoy them for a specified rental period, typically ranging from a few months to a year. This flexibility allows individuals to keep up with the ever-evolving world of technology without the commitment or financial burden of outright ownership.
By opting for rentals, individuals can consistently have access to the latest mobile technology. With the pace at which new features and innovations are introduced, owning a phone can quickly become outdated. Renting a phone ensures you are never stuck with an obsolete device and can effortlessly switch to newer models as they become available.
The Financial Benefits
They are notably cost-effective. Traditional phone ownership requires a significant upfront payment or ties you to a long-term contract, which often includes expensive monthly bills. On the contrary, renting a phone typically involves lower monthly payments, making it a more budget-friendly option. This financial relief can be especially attractive for those who wish to experience premium devices without breaking the bank. When you choose a phone for rent, you don't have to worry about unexpected expenses. Most rental plans include comprehensive coverage, which typically covers accidental damages, repairs, and even device upgrades. This assurance minimises the stress associated with potential repair bills and provides peace of mind, ensuring you can enjoy your phone without apprehension.
Cutting Down The Environmental Impact
The proliferation of smartphones and their rapid replacement has led to a marked increase in electronic waste. Each new generation of devices is met with eager consumers, enticing them with improved features and cutting-edge technology. Unfortunately, this consumer-driven cycle results in discarded phones, which often end up in landfills, releasing harmful toxins and contributing to environmental pollution. They offer a multifaceted solution that benefits users economically and significantly contributes to environmental sustainability. In a world where electronic waste is a burgeoning concern, these services present a promising avenue for addressing this problem and promoting eco-conscious consumer behaviour.
The Future of Mobile Ownership
The landscape of mobile ownership is undergoing a significant transformation, with phone
rentals leading the way. A more dynamic and adaptable approach is gradually replacing the traditional model of owning a phone. With more people opting for rentals, phone manufacturers and service providers will continue to innovate in this space, offering even more enticing rental options and features in the future.
Conclusion
In the world of mobile technology, the concept of a phone for rent is changing the game of ownership. The convenience of flexibility, financial benefits, and environmental sustainability make this alternative a compelling choice. With phone rentals, users can access the latest technology without the heavy financial burden, all while reducing their environmental footprint. As the paradigm shifts, this innovative approach to mobile ownership is poised to shape the future of the industry. So, if you're looking for a more flexible, cost-effective, and eco-friendly way to stay connected, phone rentals might be the answer you've been searching for.