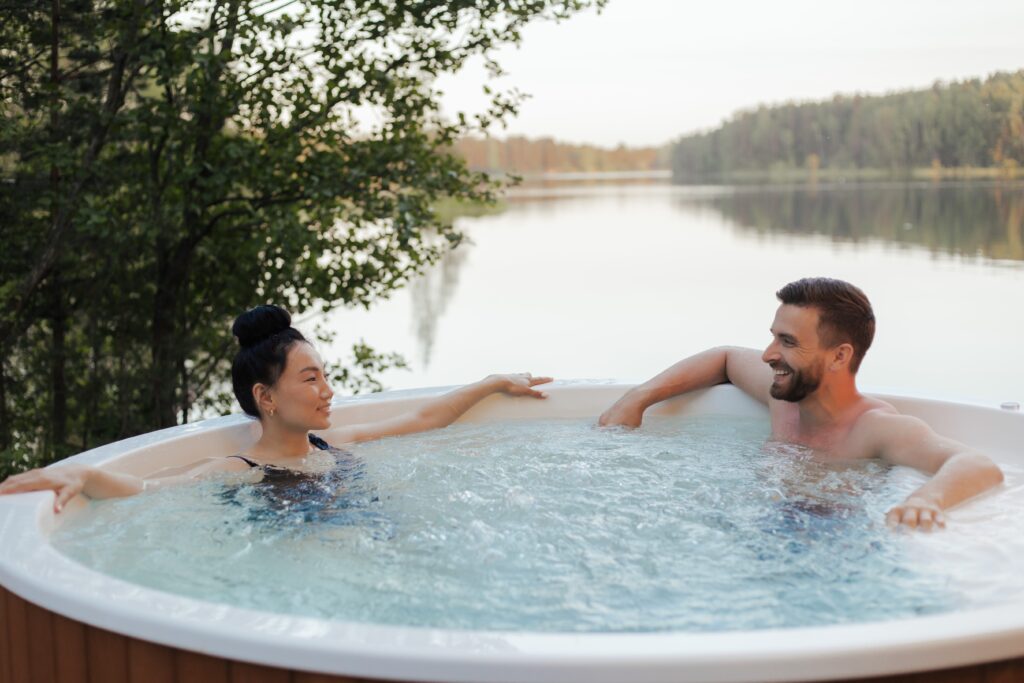 It's the perfect time of year to plan a luxurious and fun honeymoon. If you're looking for a fun and luxurious honeymoon, there are several ways to go about it.
From renting a luxury yacht to chartering a private jet, here are five ways to have a fun and luxurious honeymoon.
Enjoy High-End Experiences
From exotic spa treatments to Michelin-star restaurant tastings, many luxurious experiences are available for couples looking to indulge during their honeymoon. Spending the day shopping in Paris or embarking on an African safari can be a great way to make some incredible memories. Honeymooners should always research what activities and venues will be available at their destination.
Unwind with a Couple's Spa Treatment
Experience a luxurious spa retreat together to start your honeymoon off right. Indulge in unique treatments, massage therapies, and rejuvenating body wraps as you take time to connect and enjoy some quality relaxation.
Taste the Finest Cuisine
Sample some of the best cuisines your honeymoon destination offers, from locally sourced ingredients to Michelin-star restaurants. Enjoy a romantic dinner for two at a stunning location, or venture outside the city for an intimate picnic with great views.
Embark on an Exciting Adventure
Capture unforgettable memories by embarking on an exciting adventure together. Take a hot air balloon ride for stunning countryside views, explore the underwater depths on a scuba diving excursion, or get up close and personal with wildlife on an African safari.
Rent a Luxury Yacht
Renting a luxury yacht is an excellent way for couples to explore the waters in complete privacy. Private yachts offer the opportunity to see stunning destinations without waiting in line with the crowds on large cruise ships.
With high-end amenities like hot tubs and sun decks, it's easy to create a unique atmosphere while taking in some of the world's most beautiful places. Plus, having access to all the modern amenities of a home gives honeymooners endless possibilities for activities.
Explore the Water with Ease
Renting a luxury yacht makes it easy to explore the waters in complete privacy and comfort. With their advanced navigational systems and modern amenities, a yacht is a perfect way to experience some of the world's most beautiful places. Plus, couples will have all the space and comforts of home no matter where they go.
Experience High-End Amenities
Renting a luxury yacht is an excellent way for couples to experience all the high-end amenities of the voyage. From hot tubs and sun decks to plush bedrooms and fully outfitted kitchens, couples can enjoy their home's comforts while exploring the waters.
Create Special Memories
Couples can create special memories on their private yacht by taking in some of the world's most beautiful places with total privacy. With incredible views and plenty of time to spend together, honeymooners can make their special occasion one to remember with a luxury yacht rental.
Charter a Private Jet
Another way to have a fun and luxurious honeymoon is to make sure that you avoid long layovers and uneasy commercial flights. In other words, consider chartering a private jet for your honeymoon! For example, if you choose to spend your honeymoon in California, a Van Nuys private jet charter offers couples the ultimate comfort and privacy. Private jets also offer more amenities than traditional commercial flights, which will make for an unforgettable and luxurious honeymoon experience.
Stay in Luxury Accommodations
If your budget allows, splurge on luxury accommodations during your honeymoon. Five-star hotels offer incredible amenities which make it easy to feel pampered throughout your stay. Many luxury resorts also have special honeymoon packages, which include discounts on spa services, room upgrades, and more. Couples willing to spend top dollar on accommodation may find they have ocean views or direct access to the beach!
Enjoy All the Amenities of a Luxury Hotel
From complimentary robes and slippers to 24-hour room service, you and your honey can enjoy all of the exceptional amenities a five-star hotel offers. Many hotels provide in-room dining, relaxing spas, swimming pools, and fitness centers for guests to enjoy. Get ready to be pampered!
Book Unique Adventures
Honeymoons present an excellent opportunity for couples to experience something new together. Booking unique adventures such as snorkeling with dolphins allow couples to make the most of their time together while also enjoying unique experiences that can't be found anywhere else in the world. Hiring specialized guides can ensure that couples get the best out of their adventure, with safety being a top priority.
Conclusion
A honeymoon is a fantastic way for newlywed couples to celebrate their union in style and comfort. From renting luxury yachts and booking unique adventures to chartering private jets and staying in luxury accommodations, there are several ways couples can experience a fun and luxurious honeymoon.