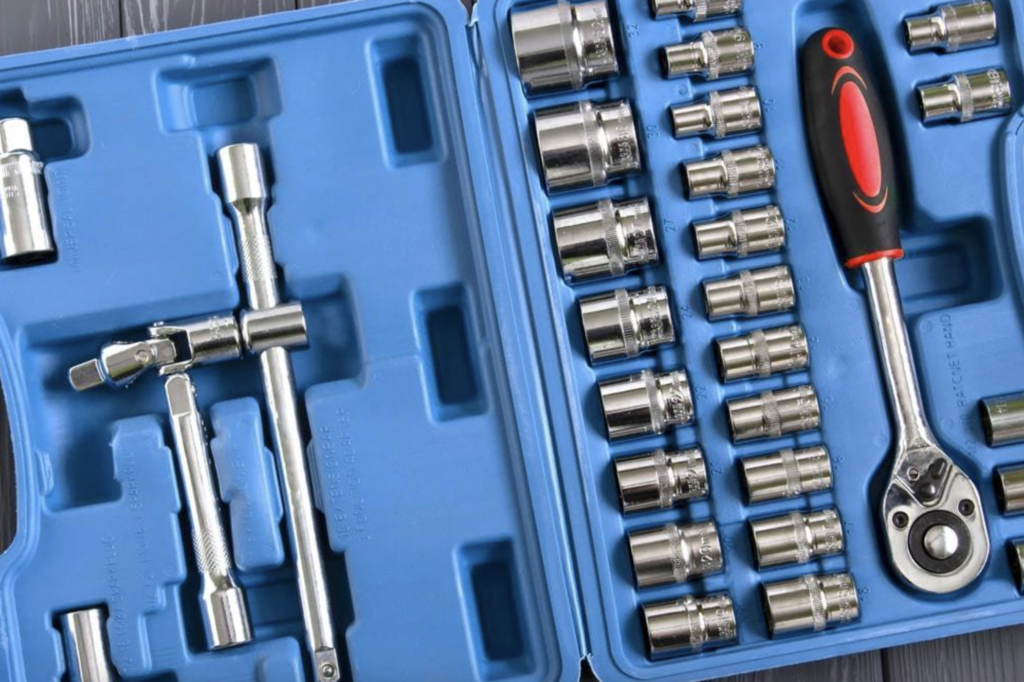 Are you looking for a new socket set? Knowing how to choose the right socket set is important, allowing you to purchase the tools you need to accommodate your project demands.
By carefully considering your socket set options, you can select tools that are designed to provide maximum functionality. This can improve your quality of work and your productivity when working with fasteners.
Before you purchase a new socket set, find out how to make the right buying choice!
What is a socket set?
A socket set is a tool used in conjunction with a turning tool, such as a ratchet or a wrench. Able to accommodate both basic maintenance jobs and more complex construction tasks, a socket set is an essential addition to any tool box.
Socket sets are used to manipulate common fasteners, including nuts and bolts. Choosing the right socket set can help to reduce the risk of damage to parts, allowing you to quickly and easily work with fasteners no matter what project you're undertaking.
What to consider before buying a socket set
Before purchasing a new socket set, there are a few things you should consider to ensure you're making the right choice and selecting a socket set that can meet your professional needs.
Socket set size
First, it's important to consider the size of your socket set. Not all socket sets are equal, so you'll need to assess the fasteners you work with most frequently and choose a socket set that matches these in drive size.
The three main socket drive sizes are 1/4-inch, 3/8-inch, and 1/2-inch. These different drive sizes offer different levels of torque, as well as different design features and project suitability advantages.
Socket set points
Next, it's a good idea to think about whether you'll need a 12-point or a 6-point socket set. This relates to the number of points within the socket drive and will influence the kinds of fasteners your socket set can work with.
In most cases, a 6-point socket will provide greater strength than a 12-point socket. However, 12-point sockets can be easier to place and are often applicable to more projects. If you're undertaking light work, a 12-point socket should be fine. For more complex high-torque tasks, a 6-point socket is a better option.
Socket set design
Finally, choosing the right design is essential when it comes to choosing the right socket set for you. Some socket sets may feature ergonomic features, allowing for greater comfort during use. This can also help with grip and even torque potential.
It's also worth considering whether your sockets will need to accommodate small spaces, in which case you may need a smaller, more compact socket set. Your socket set may be finished with chrome plating or black oxide. It's best to choose the finish that is most likely to withstand the weather and impact conditions applicable to your unique work environment.