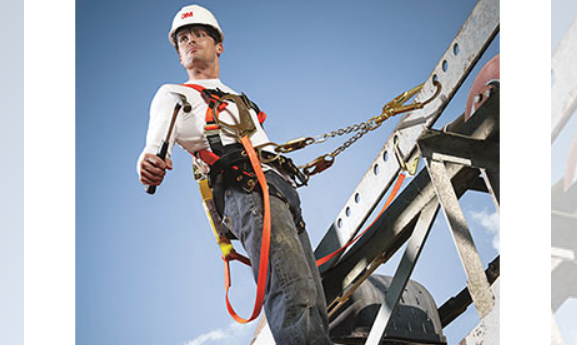 In workplace safety, few aspects are as critical as ensuring the well-being of those who work at heights. Roof edge protection systems stand as steadfast guardians, providing an indispensable layer of security for individuals performing tasks in elevated environments. This discussion will delve into the invaluable role of roof edge protection systems in safeguarding the lives of height workers across a wide range of professions and scenarios.
A Reliable Barrier Against Accidental Falls
One of its primary functions is to serve as a robust barrier against accidental falls. Whether it's roof maintenance, construction work, or routine inspections, the risk of a worker inadvertently stepping too close to the edge is ever-present. Roof edge protection acts as an unyielding sentinel, ensuring that such incidents do not result in tragic consequences. It is the first line of defence, creating a physical obstacle that prevents workers from accessing hazardous areas near the roof's edge.
Complying with Safety Regulations and Standards
Height work comes with its set of safety regulations and standards, and these systems are pivotal in ensuring compliance. Many jurisdictions mandate roof edge protection as a legal requirement for businesses operating in elevated settings. By adopting these systems, employers adhere to legal obligations and demonstrate their commitment to providing a safe work environment.
A Versatile Solution for Diverse Professions
Roof edge protection systems cater to the diverse needs of professionals who work at heights. From construction workers erecting towering structures to maintenance personnel inspecting rooftop equipment, these systems offer versatile solutions. They can be customised to suit various roof types and configurations, ensuring that workers across different professions can confidently perform their tasks, knowing that their safety is upheld.
Peace of Mind for Workers and Employers
The significance of peace of mind in height work cannot be overstated. Roof edge protection systems offer workers and employers a tangible sense of security. When employees know their workplace is equipped with reliable safety measures, they can focus on their tasks with enhanced concentration and productivity. For employers, this translates into a workforce that operates efficiently, with reduced concerns about accidents or injuries.
Mitigating Legal and Financial Risks
Beyond the immediate safety benefits, roof edge protection systems also mitigate legal and financial risks for businesses. In the unfortunate event of an accident where a worker falls from a rooftop, the consequences can be severe in terms of legal liability and financial repercussions. Roof edge protection is a preventative measure, significantly reducing the likelihood of such incidents and safeguarding businesses from potential legal entanglements and financial burdens.
Enhancing Workplace Productivity
Roof edge protection is not merely a safety measure but an enabler of workplace productivity. When employees are confident in their safety, they are more likely to carry out their duties efficiently and with a higher degree of commitment. The peace of mind that roof edge protection provides translates into enhanced productivity, making it a valuable asset for businesses in various industries.
Supporting a Culture of Safety
Implementing such innovative systems goes beyond compliance; it fosters a culture of safety within an organisation. It sends a clear message to employees that their well-being is a top priority. This commitment to safety resonates throughout the workplace, encouraging workers to adopt safety-conscious behaviour and promoting a positive safety culture.
In conclusion, roof edge protection is indispensable to workplace safety in elevated environments. They serve as reliable barriers against accidental falls, ensure compliance with safety regulations, cater to diverse professions, provide peace of mind, mitigate legal and financial risks, enhance workplace productivity, and support safety culture. For businesses and height workers alike, these systems are not just protective measures; they are lifelines, ensuring that those who work at heights can do so confidently, knowing their safety is uncompromised.