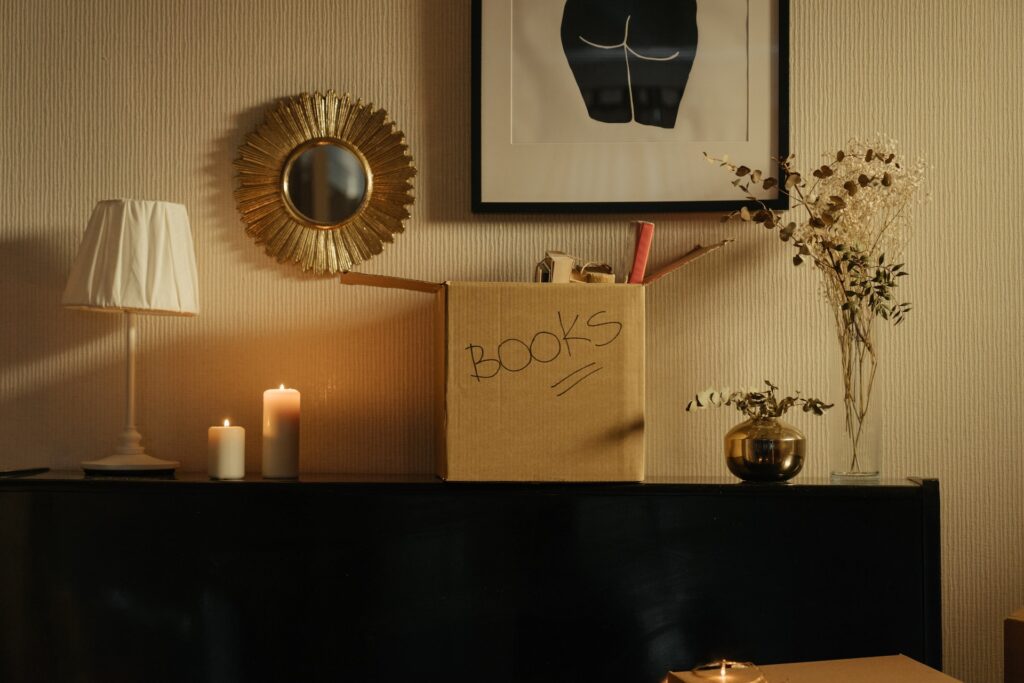 Candles have been a symbol of warmth, tranquillity, and cosiness for centuries. From ancient times to modern days, candles have played a vital role in setting the mood and ambience of any space. Among the diverse types of candles available today, soy wax candles stand out as an eco-friendly and sustainable choice that not only enhances your home's atmosphere but also contributes to a greener planet. This article will explore the wonders of soy candles and offer creative decorating tips to illuminate your living spaces.
The Allure of Soy-Based Candles
Soy candles have gained immense popularity in recent years due to their numerous advantages over traditional paraffin wax candles. Made from soybean oil, a renewable resource, soy candles are biodegradable and emit fewer toxins when burned. They burn cleaner and longer, releasing a more delicate and natural fragrance that fills the room without overpowering it. Choosing natural wax candles elevates your home's aesthetics and aligns with your commitment to environmental sustainability.
Finding the Perfect Soy-Based Candle
When selecting soy candles, consider the following factors to ensure you find the perfect match for your home:
a. Fragrance: Soy candles come in an array of scents, from soothing lavender and invigorating citrus to warm vanilla and earthy sandalwood. Pick scents that resonate with your preferences and complement your home's ambience.
b. Container or Pillar: Soy candles are available in various forms, including containers, pillars, votives, and tapers. Decide whether you prefer the convenience of containers or the elegance of pillar candles for your decor.
c. Size and Shape: Consider the size and shape of the candle in relation to the space you intend to place it in. Larger candles work well as centrepiece displays, while smaller ones add a touch of charm to side tables and shelves.
Decorating with Natural Wax Candles
Now that you've chosen the ideal natural wax candles, it's time to explore creative ways to incorporate them into your home decor:
a. Creating a Serene Sanctuary: Turn your bedroom into a tranquil haven by placing scented soy candles on your bedside table or dresser. Lavender and chamomile scents promote relaxation and better sleep, helping you unwind after a long day.
b. Romantic Ambiance: For a romantic dinner or a cozy evening with your loved one, light a few soy candles in decorative candle holders and scatter them across the dining table or around the living room. The soft glow will set the mood for a memorable evening.
c. Spa-Inspired Bathrooms: Elevate your bathroom experience by lighting soy candles with invigorating scents like eucalyptus or peppermint during your bath. Dim the main lights and let the candles create a spa-like atmosphere that soothes your senses.
d. Outdoor Elegance: Take your gatherings outdoors and create an enchanting ambience by placing soy candles in glass lanterns or hanging them from tree branches. Their gentle flickering light will add magic to your garden or patio gatherings.
e. Shelf Styling: Spruce up your shelves or bookcases by adding small plant-based candles alongside your favourite books and decorative items. Choose candles that match the room's colour scheme to create a cohesive look.
f. Seasonal Delights: Embrace the changing seasons by selecting soy candles with scents that match the time of year. For example, pumpkin spice for autumn, fresh linen for spring, or pine for winter.
In conclusion, soy wax candles offer a perfect blend of aesthetics, sustainability, and versatility that can transform your living spaces into inviting and harmonious environments. Their eco-friendly nature, longer burn time, and enchanting fragrances make them an ideal choice for any home. By thoughtfully decorating with soy candles, you can illuminate your life with a warm and comforting glow that is both visually appealing and environmentally responsible. So, why not embrace the charm of plant-based candles and let them light up your life?