Writing an essay on Black Lives Matter would be very sensitive yet the need of the time.  Since the beginning, Black Lives Matter has regarded itself as a human rights movement rather than a civil rights movement. The BLM has devoted more time to fight for a fundamental reordering of society that liberates Black lives from systematic dehumanization, rather than changing specific laws. Nevertheless, there is no denying the movement's visible impact on political and legal landscapes. Let's just get back to the topic and talk about an essay on black lives matter. 
Black Lives Matter Movement Essay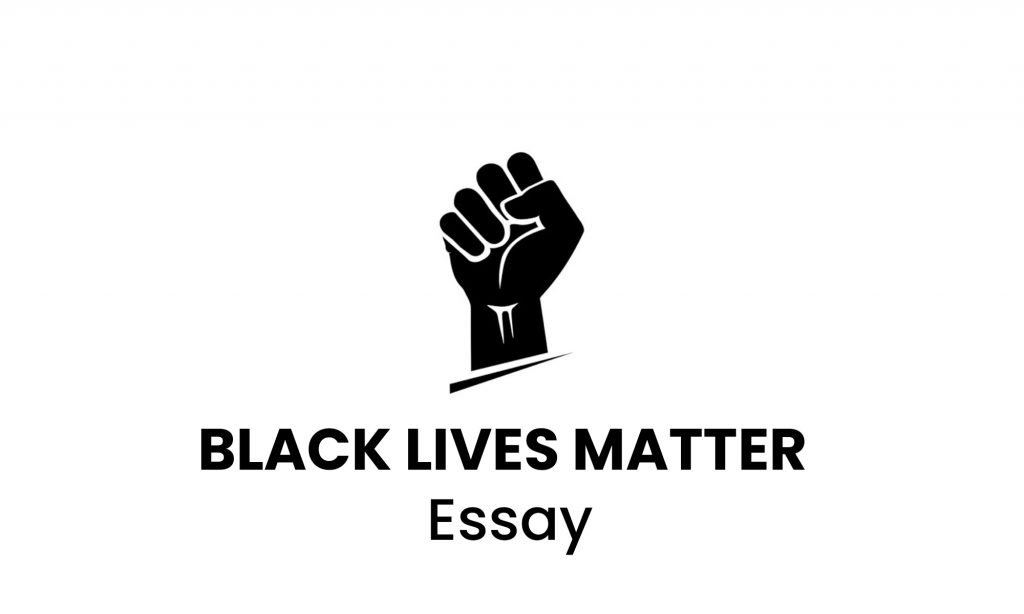 Despite getting referred to as the "Black Lives Matter movement", it's actually the collective effort of several Black liberation movements, each of which has a distinct history. A few examples include SALT, Millennial Activists United, and the Organization for Black Struggle, as well as groups such as Black Youth Project 100 and Dream Defenders. 
In response to the shooting death of teenager Trayvon Martin in Sanford, Florida on February 26, 2012, Black Lives Matter is a social movement that was originally founded by Alicia Garza, Patrisse McCullors, and Opal Tometi. The 17-year-old was shot and killed by George Zimmerman, who lived in the same planned housing community as Martin. Zimmerman claimed Martin had threatened him. In protests that followed, the contents Martin had in his pockets became symbolic of the incident, since he was unarmed at the time.
Activists were especially concerned with the local authorities' handling of Martin's death, especially the delays in identifying Martin's body and notifying his parents, as well as the criminal investigation and decision to charge Zimmerman with second-degree murder. On social media platforms, especially Twitter, black lives matter was used as a slogan to discuss a variety of topics, including state violence against black people. The Black Lives Matter movement adheres to both local and national activities, and embodies participation and intersectional feminism, shunning top-down leadership structures in activism. Black lives are routinely and systematically in danger both in the U.S. and abroad, Garza has described the movement as "an ideology" and a political intervention created to end the existence of Blacks and their contributions to society, their humanity, and their resiliency against vile oppression
History of Racial Formation in the U.S.
The racial formation began with slavery in the United States. Indentured servants were the main source of labor before slavery as they were paying back their employers for the labor they provided. The ruling elite of whites was the upper class at this time, and both blacks and whites belonged to the same social class. African Americans were enslaved in the South as a result of the large lower class and the growing demand for cheap labor (Alexander 2010). Whites and blacks of the lower classes were oppressed by the elite planters who controlled the majority of the land, money, and politics. There were fears that the elite class would be overthrown by the lower class.
By preventing black and white labor from coming together, the white ruling elite was able to maintain power (Graff 2015). As part of their rationalization for enslaving blacks, the elite planter class referred to blacks as a lesser race, thereby birthing slavery and racism. Consequently, whites were granted more rights and positions of power (through policing and guarding slaves) over black people in order to reinforce this idea of black inferiority and division of labor (Alexander 2010).  
Goals of BLM
There are many goals of the Black Lives Matter movement. The Black Lives Matter movement aims to draw attention to the ways in which Black people are treated unfairly by society and how institutions, laws, and policies perpetuate that unfairness. In addition to political action and letter campaigns, the movement has engaged in nonviolent protests. It is committed to combating police brutality, over-policing minorities, and abuses committed by for-profit prisons. Police misconduct has been called for greater accountability in the organization's efforts.
The BLM activists also want to "defund" the police, which would mean reducing police department budgets and investing the funds into mental health and conflict-resolution services. A number of activists are also working for the BLM registration drive Black community mobilization campaigns and get-out-the-vote programs. In addition, BLM programs have celebrated Black artists and writers.
Opposition on BLM
Many groups and institutions have opposed Black Lives Matter, accusing the movement of being anti-law enforcement and criticizing the movement's focus on black people. "Blue Lives Matter" has been a slogan against black lives since 2012, and it has been a shorthand for pro-police viewpoints in recent years. The idea has inspired legislation that restricts protest activity, decreases police accountability, and criminalizes anti-law enforcement conduct. Black Lives Matter counter-protests often feature signs using the phrase Lives Matter in a way that challenges or disparages the organization. There have been false accusations against Black Lives Matter movement members.
Media outlets reported that Micah Xavier Johnson was a Black Lives Matter activist when he killed five police officers and injured nine others. Johnson was also incorrectly identified as an associate of Black Lives Matter after his death by Texas Lieutenant Governor. A statement from Black Lives Matter issued after the deaths clarified its commitment to peaceful protest: "#BlackLivesMatter advocates dignity, justice, and freedom. Not murder." Some of the victims' families have sued individual BLM activists, including DeRay McKesson. In court, the lawsuits were subsequently dismissed.
The Downfall of BLM?
Some have suggested, erroneously, that the BLM movement has "quieted down" in the age of Trump. There is absolutely no truth to this. BLM has never been stronger, bigger, and more global than it is today. Initiatives including Alicia Garza's Black Census Project – the largest national survey focused on black lives in over a century – and Patrisse Culler's dedication to supporting incarcerated people demonstrate the BLM movement's ongoing impact on local communities. 
False is the idea that BLM is in the midst of decline. American mainstream media have done a poor job of covering the concerns of BLM largely because of the bias against it they possess due to the disaster they caused during the Trump presidency. The absence of cameras, however, does not indicate the decline of BLM. Despite the lack of coverage, the revolution continues. In local communities across the country, BLM organizers are tirelessly working for change and speaking truth to power. There are programs such as The Dream Defenders in Florida and BYP100 that just celebrated their five-year anniversary.
The immigration debate is one of many debates that have come to define the Trump era, which is ironic as BLM was indirectly influential. A notable example is a recent call by some congressional Democrats to end Immigration and Customs Enforcement, a law enforcement agency that violates the rights of undocumented immigrants. Many mainstream media portrayals of the ICE debate have failed to acknowledge the work of Black radical grassroots social movements, such as BLM, that have paved the way for the democratic left's radicalization.
In fact, #blacklivesmatter activists called for the end of modern policing in America long before congressional Democrats dare to call for the abolition of ICE. Black Lives Matter Global Network activists, for example, create the language of abolition directly from their work. By engaging in the rhetoric of abolitionism, their work revived a long-standing tradition of black radicalism.
Conclusion on Black Lives Matter Essay:
Abolition would not even exist today if it weren't for the efforts of BLM activists. BLM continues to have a social movement impact as Democrats increasingly call for the abolishment of ICE.
Five years of #blacklivesmatter have provided a framework for imagining what democracy in action really looks like, in a way that has given a framework for imagining what democracy in action actually looks like. Transforming the way we talk about police brutality or BLM has succeeded in transforming how Americans think about, talk about, and organize for freedom by transforming how we talk about abolitionism.
Get more at Being Optimistic!