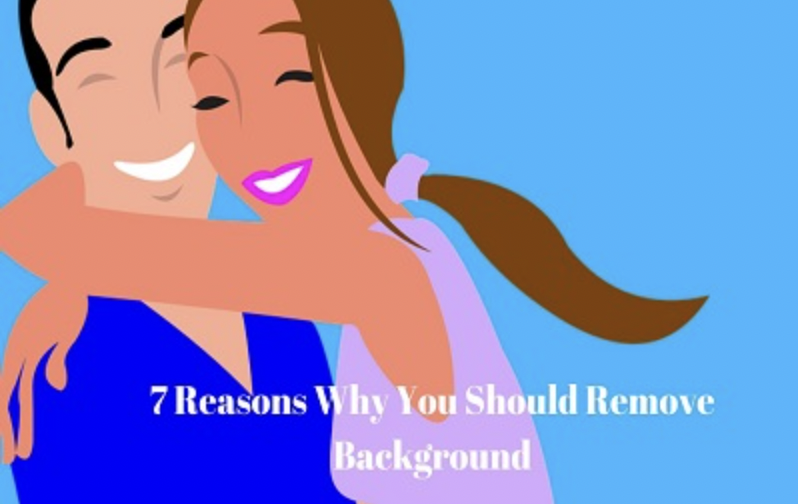 The most popular method of photo alteration employed in post-processing chores is background removal. Photo editors use this method to remove extraneous and undesired things from images to make them more appealing and distinctive. Using an image without a background has become increasingly popular, these days. Let's understand why? Here are the top seven justifications for doing away with the background.
The Most Common Reasons for Removing Background from Images
Check the prominent reasons explaining why to remove the background from images:
The main goal of background removal is to keep viewers from becoming distracted. This method is primarily employed in the commercial sector. This logic is quite straightforward. It's critical to keep viewers from getting side-tracked in the marketplace. We can accomplish this by cropping an image's backdrop out. Sometimes it's impossible to take product shots without any accessories or mannequins, especially when it comes to clothing. In this instance, there is no other way to make the images stand out and be noticeable but to change the background and eliminate the mannequin.
Using this image-altering technique, we can keep viewers' attention fixed on the object. It is important to grab the attention of the viewer to meet our prime objective. The ideal approach for buyers to concentrate on the primary products is to have unnecessary items removed using background removal.
Bring a Stylish Appearance
By using the background removal service, we may give a picture a pleasant appearance. The background can be changed to give the image a more beautiful appearance. This makes using the background removal method in product shots advantageous. The attention of the customer is better fixed on merchandise when the background is changed while purchasing.
It is far better to choose a white background instead of a random one. People are shifting to online buying as eCommerce takes over the world, and photos are an essential part of online purchasing. The viewers' trust and focus may change by distracting features like passing objects or background signage in many of these photographs.
This is another important reason why background removal is required. It is common to notice some unwanted items in the background. The pic might be too good that instead of clicking another, we would want to go for the existing one. In another case, we might not have enough money or time to do another photo shoot. We can use the background-removing approach at this point. With this method, any unwanted object can be removed from the image. It is the ideal method for concealing them.
Images are essential for conveying our message to the audience while promoting the product. If photos convey the right message to the viewer, they might create a positive impact. Using a backdrop remover, we can keep the viewer's attention intact.
Using a white or neutral background can improve the aesthetics of our photos and draw attention to areas we want to highlight. This is especially useful for firms with an online presence.
Since eCommerce sites need to display a wide variety of products, they change the background to a color like white, which helps them save a tonne of time and money during the picture optimization process. This is because photographing every product line in real-world settings can take much time, energy, and money, and it's virtually hard to avoid having random people or undesired objects intrude on the photos.
We can keep users from becoming side-tracked by emphasizing our product and its qualities on a basic-colored background. Additionally, it can enhance the depth of our image and address other design issues, including contrast and readability. ‍
Highlighting the desired object is another important reason why photo editing services are required for background removal. Compared to using a plain background, it sharpens the attention of the object we are aiming at. Any item will stand out more against a white background, allowing viewers to see it clearly. We may let our imagination go wild and apply different effects, including shadows, reflections, patterns, transitions, and patterns, to make our shot stand out with the help of a competent background remover. After all, adding these effects will be simpler if the old backdrop has already been removed.
The Conclusion
Selecting the ideal background is not at all simple. The ability to remove the background gives us more freedom when selecting a background. We don't have to waste our energy searching for the right background when we can click a picture anywhere and easily edit it. This gives us the freedom to conduct a photography session wherever we like.
Photos are crucial in the digital age for many reasons, personal or professional. They help us keep a record of our memories that we can cherish forever. With the increase in online buying and selling the importance of a clear image has increased further. The decision of a buyer largely depends on what we are showing them through a picture. Hence, background removal has become very important.