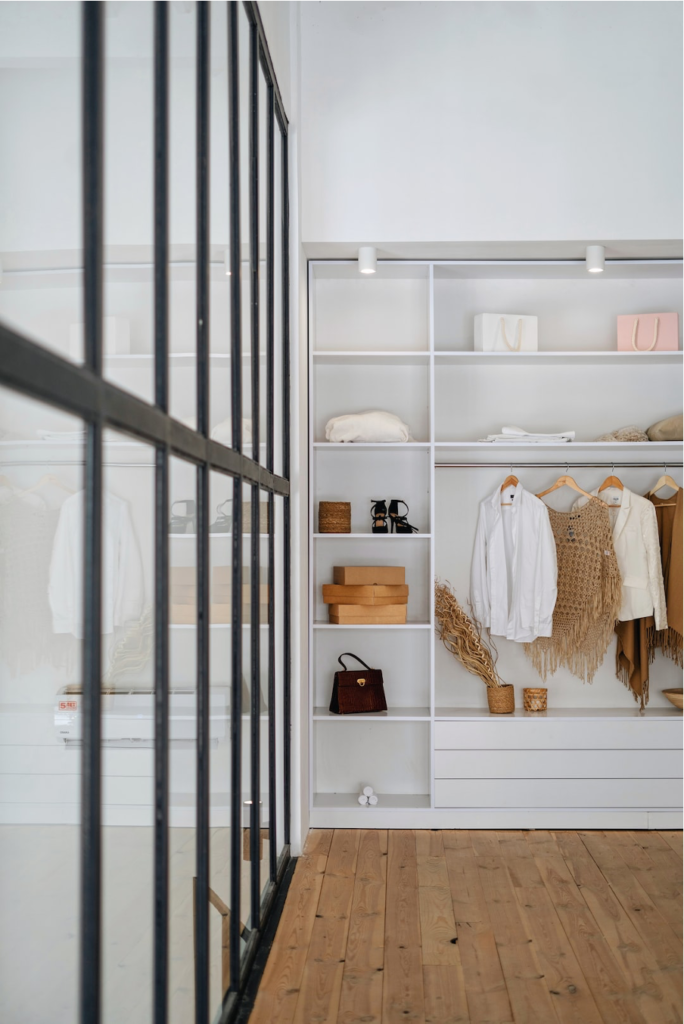 Concerned about your wardrobe? You've come to the right place for advice on navigating the choppy waters of fashion.
No matter how much you spend, it may seem that nothing suits you and everything looks unkempt. Perhaps you don't have any of the wardrobe essentials that can be easily mixed and matched. Or maybe you've got a closet full of unwearable items already.
It's not too late to change your style. Here are some wardrobe essentials that would look great, no matter what style you're looking for.
Read on!
1. White Button-Down Shirt
When it comes to wardrobe essentials, the white button-down shirt should be at the top of the list. This timeless piece is always appropriate and can be easily styled for both work and casual occasions. It can be dressed up with a pencil skirt and heels for office meetings or worn with jeans and sneakers on a day out with friends.
The versatility of the white button-down makes it a must-have closet essential. The classic cut flatters a variety of body shapes and high-quality fabric ensures it lasts long.
For parties, consider pairing a white shirt with tailored trousers or a mini skirt. To complete the elegant look, accessorize with statement jewelry, a belt, and a pair of heels or stylish boots. To give your white button-down a more casual vibe, pair it with distressed jeans and a blazer. A bowtie can also complete the look.
To upgrade your staple white button-down, opt for styles with a touch of statement detailing like ruffle trim or stand collar. With the proper care, a white button-down shirt can be a reliable wardrobe staple for years to come.
2. Little Black Dress
Every girl needs the perfect little black dress in her wardrobe! When it comes to dressing for any special occasion, this classic dress is always the perfect option. Whether you are going for a night out on the town or attending an upscale event, the little black dress will always be the right choice.
Not only is the little black dress timeless and incredibly versatile, but it also flatters every body type and compliments every skin tone, making it an essential item for every womans closet. A little black dress never goes out of style and can be accessorized to take you from day to night.
When incorporating it into your style for a party, you should think about the details, including fabric choice, fit, and accessories. With a few simple touches and thoughtful accessorizing, you can turn your little black dress into a party-ready ensemble. Choose a dress that flatters your figure and adds the extra details like ruffle trims, sequin accents, or an on-trend high-low hem to take it to the next level.
Get the right cut and fit, and youll never have to worry about finding something to wear for any occasion again. If you don't have one yet in your closet, it's easy to find one online, make use of shopping websites or perhaps look into a temu app.
3. Dark Wash Jeans
Dark wash jeans are a wardrobe essential that every closet must have. They can help you look polished and professional when paired with a dress shirt and blazer and are also great for a casual look just as easily when paired with a graphic tee and sneakers.
Dark wash jeans can be dressed up or down and can be accessorized with a belt, statement jewelry, or even a statement bag. They can become a staple outfit addition for any closet, giving you incentives to mix and match countless pieces for different occasions.
They also look great with a cropped sweater or a classic jean jacket for an effortless yet stylish look. Dark wash jeans are a durable and timeless piece that you can always count on when in doubt.
4. Tailored Blazer
A tailored blazer is one of the key wardrobe essentials everyone needs to have in their wardrobe. A tailored blazer is versatile and can be dressed up for formal occasions or dressed down for a more casual and relaxed look. It is a timeless and classic style that will remain classic for years to come.
A tailored blazer offers a structured look, giving you confidence when wearing it. It is typically made from wool and can come in a range of colors such as navy, cream, black, grey, and more. It can be paired with jeans, trousers, skirts, and shorts which makes it perfect for any look.
Its also essential to have for winter and will keep you looking sophisticated and chic. Investing in a good-quality tailored blazer is worth it, as it will last for a very long time.
5. White Sneakers
White sneakers are a wardrobe essential for any closet. They offer a versatility that you simply cannot get with other types of shoes. They can be paired with skirts or dresses for a chic, casual look, or with jeans or trousers for a more dressy look.
They transition easily between seasons and can be paired with virtually any outfit. White sneakers are also incredibly comfortable and can be worn for hours. As a bonus, they never go out of style, so you can keep your classic white sneakers for years, or look for updated styles with new details.
Whether youre a minimalist or looking for an all-purpose shoe, white sneakers should be at the top of your wardrobe essentials list.
Wardrobe Essentials: Don't Miss On These Women's Clothing
Having a closet full of wardrobe essentials will make life easier when getting ready for any occasion. Invest in high-quality basics that will last you for years to come.
Don't forget to keep an eye out for stylish trends that you can incorporate into your wardrobe for a timeless look. Start building your wardrobe now!
For more articles aside from exploring fashion trends, visit our main blog page.