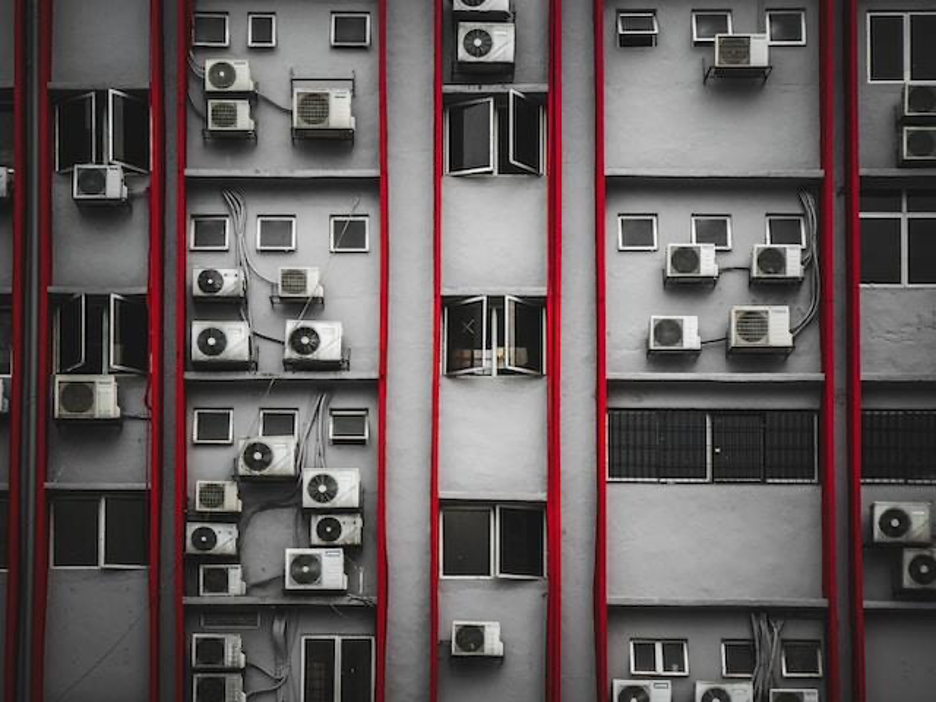 During the hot summer months, air conditioning is a must. It not only provides a comfortable living and working environment, but it also helps to enhance indoor air quality. Nonetheless, frequent maintenance is essential to guarantee that your AC unit operates at peak efficiency. This post will review the top five items you ought to understand about AC maintenance to keep your unit functioning smoothly and efficiently.
The Five Important Things
Routine Maintenance is Required
One of the most important things to realize about Air conditioning repair is that it's essential. Regular maintenance avoids malfunctions, reduces energy consumption, and improves the lifespan of your air conditioning unit. It is recommended that you get your air conditioning system serviced at least every year by a professional.
Clean Filters are Essential
Clean air filters are essential for the proper functioning of your air conditioning unit. Clogged filters can limit airflow, forcing the AC unit to work much harder than necessary, resulting in increased energy costs and malfunctions. Filters should be cleansed or changed every 30 to 90 days, depending on the kind and frequency of AC unit usage.
Refrigerant Levels Should be Checked
The refrigerant is the liquid that cools the air in your air conditioner. Low refrigerant levels might cause the air conditioner to cease operating entirely. As a result, it's critical to have a professional expert check the coolant levels regularly to guarantee they're at the proper level.
AC Coils Should be Cleaned
The coils in your air conditioner can become dusty and blocked with dust and debris over time. A dirty coil can cause the air conditioner to work even harder than necessary, increasing energy costs and failures. To guarantee that your AC unit is operating efficiently, have a professional expert clean the coils regularly.
DIY Maintenance Can be Risky
Although you can do simple maintenance procedures independently, such as washing or replacing filters, delegating the trickier procedures to a qualified specialist is necessary. It might be risky and violate your AC unit's warranty to try doing maintenance or repairs on your own.
How To Check If The AC System Requires Maintenance
If your air conditioning system is malfunctioning, it may be time for a repair or an entirely new system. Here are three techniques to determine whether your air conditioning system requires maintenance:
Strange Sounds
If your air conditioner makes odd noises, such as banging or rattling, it may be time to get your system serviced. These sounds may be caused by worn belts, loose components, or other problems that must be fixed.
Poor Airflow
A frequent indication that your AC unit requires repair is poor ventilation. You could have filthy filters, blocked ducts, or a broken blower if the air blowing out of your vents is feeble or not as chilly as it should be.
High Electricity Bills
Your AC system may need repair if you discover that your energy expenditures are greater than normal. Your home may require more energy to cool with an inefficient AC unit, increasing energy costs. Frequent maintenance may guarantee that your air conditioning system is operating well, reducing energy expenses.
What Causes Your AC System to Fault
Lack of Maintenance
Lack of maintenance is one of the main causes of AC system failure. Your air conditioner may become clogged with dust and debris over time, making it harder to chill your house. Increased device wear and tear as a result of this may cause malfunctions and breakdowns.
Age of the Unit
The age of the unit is another element that might go wrong with your AC system. The usual lifespan of an AC unit is 10 to 15 years, then they start to lose performance and need more regular maintenance. It could be time to consider a replacement if the AC unit is nearing or past its lifespan.
Electrical Problems
Your AC system may malfunction due to electrical problems as well. This may involve issues with the wiring, circuit breaker, or thermostat. Several problems, including the system not turning on, blowing heated air, or triggering the circuit breaker, can be caused by faulty electrical parts.
Conclusion
In conclusion, routine maintenance is required to keep your air conditioner operating successfully and efficiently. Regular maintenance duties include cleaning or replacing filters, checking refrigerant levels, cleaning the AC coils, and hiring a qualified technician. According to these recommendations, you can ensure that your air conditioner is functioning properly and gives you and your family a pleasant atmosphere.