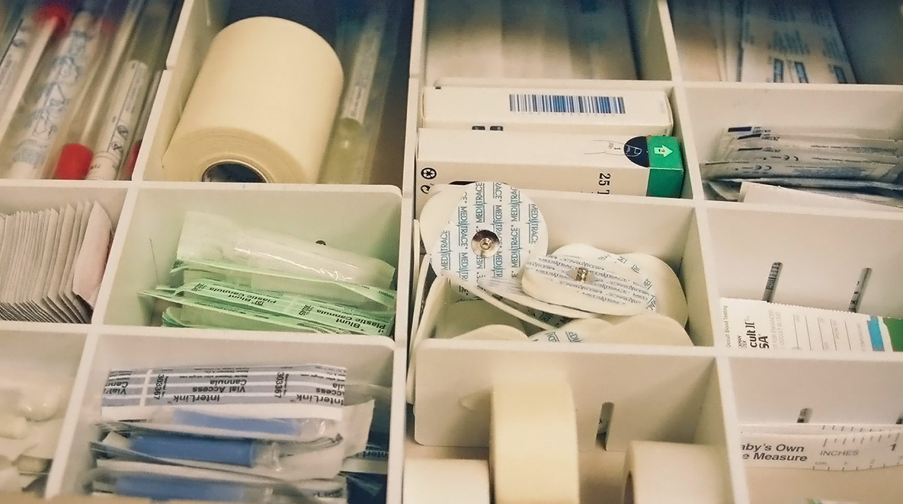 Do you want to ensure your hospital provides the best healthcare services? Not every hospital provision is created equal. Ensure that you're supplying your hospital has the best materials when it comes to medical supplies.
Consider the type of medical equipment you need and the storage and transport of these items. Ensure your staff and patients are taken care of in the best possible way. Take advantage of your essential supplies to provide the best healthcare for your patients!
What kinds of supplies should you get for your hospital? How do you know what you need? Here are the basic supplies you should consider stocking up on.
1. Equipment for Storage and Transport
Hospital equipment for the storage and transport of medical supplies is indispensable. Trays, carts, and trolleys transport medical tools from storage to patient bedsides.
Cabinets and shelving are essential to keep supplies secure. Organize your medical equipment in an orderly fashion!
Refrigeration units are also helpful for storing vaccines and other temperature-sensitive medications. They are ideal for any hospital setting. All these storage and transport equipment are crucial to a hospital.
2. Durable Medical Supplies
Durable medical supplies are necessary for a stocked and operational hospital. They are designed to be long-lasting, reusable, and safe for multiple uses. These include stretchers and wheelchairs, lifting equipment, PPE, and more.
3. Equipment for Diagnostics
It's best to have a good selection of diagnostic equipment in a hospital. It can help you view, diagnose, and treat various medical conditions.
It's best to keep your hospital stocked with the best and most updated equipment for diagnostics. It is the best way to ensure they get the best care possible.
4. Professional Medical Care Products
Professional medical care products can benefit any healthcare facility. Ensure you provide your patients with quality, efficient, and flexible care. Include exam and treatment rooms in your hospital.
Keep beds and cabinets, patient monitoring equipment, medication carts, wheelchairs, and gurneys. Ensure that your staff follows through with hospital management to keep track of supplies. They also need to maintain a hygienic and sterile environment to prevent the spread of infection.
5. Surgical and Medical Treatment Supplies
Needles, syringes, surgical tape, and bandages are a few of the items necessary to ensure the proper care of your patients. Other things, such as first aid kits, hospital beds and monitors, and anesthesia machines, are also essential. They must be available in sufficient quantities.
Supplies such as IV stands and bags support a safe and successful operation. Sterilization products are also necessary for staff and patient protection. A hospital can provide the highest standard of patient care by providing these items.
Stocking Up These Medical Supplies
You can guarantee smooth operations and provide stellar healthcare with these medical supplies. Utilize the items outlined in this article to ensure your hospital has the essential supplies your patients need.
Always maintain a sense of preparedness! Are you ready to get started?
Was this article helpful? Visit our blog and return to read more of our articles soon.