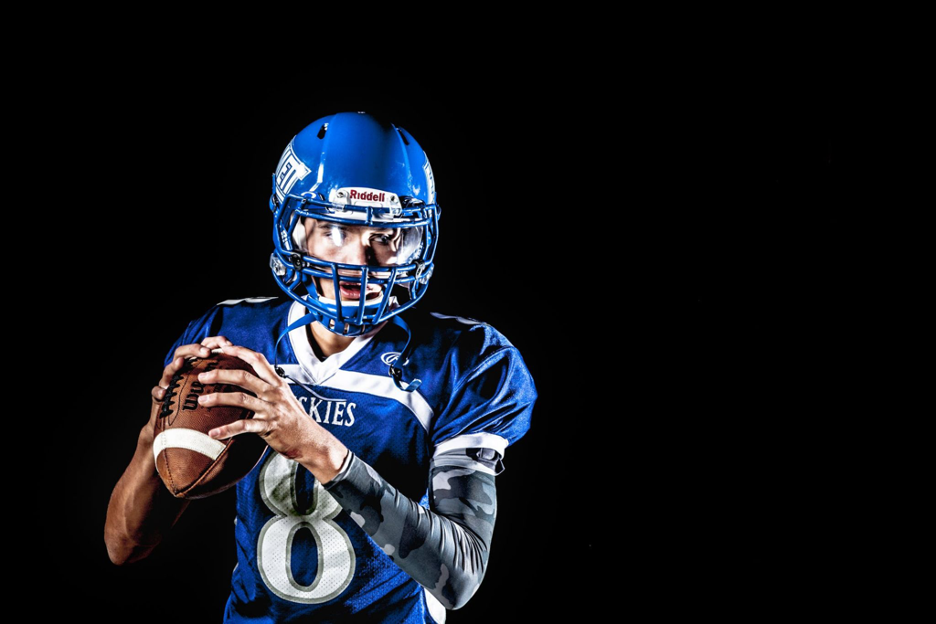 The sports industry is one of the most promising sectors in the world. In 2021, the global market reached over $400 billion and is predicted to reach $600 billion by 2025. These numbers show that the sports sector attracts significant revenue and has immense growth potential. So, to make a lucrative career, why not try your hand at sports? You don't have to be a STEM major to land a prestigious job, and if you have a knack for working in this industry, you'll have no trouble making a name for yourself.
Furthermore, you don't have to be an athlete to earn a six-figure salary. The sporting industry is highly complex and has numerous job openings for you to consider. So, if you're ready to explore the various careers that make up this market, here are some options for you:
Athletic Director
An athletic director is one of the most critical positions in the athletic department. This profession requires you to transform into a leader, manage recruiting athletes, and hire the relevant staff needed for their development. As an athletic director, your responsibilities will include budgeting the athletic department, figuring out how to market potential athletes, and outlining milestones you want your department to achieve. Hence, to do justice to your job, you need to have a strong background in finance and preferably a deep understanding of business administration. For this reason, getting a postgraduate degree in a sports-related field is recommended, which allows you to polish your skills and enhance your understanding of the sports sector.
So, if you're willing to pursue a career as an athletic director, consider getting a master of science in sports administration and learning what it takes to manage sporting teams. As an athletic director, you're also responsible for ensuring the athletes you work with perform well and aren't falling behind. After all, being an athlete is hard work, and apart from having command over the sport, these experts also need to perform well in school with the same tenacity.
Your job also extends to communicating with different directors to set up parrying events, keeping your athletes motivated and understanding when to pull back instead of pushing them to train more than they can handle. According to the BLS, jobs for athletic directors will grow by 9% in 2024, so there's plenty of room for you to establish yourself as a leader.
Sports statisticians are experts who work with data related to sporting events. Your primary purpose is to analyze all quantitative data you gather from a sporting event, such as viewership, ticket sales, and the most popular athlete for the night. You may also be needed to analyze the final scores from the game, predict what team is likely to win, and create graphs on individual player performances. As a result, sports statisticians are the data scientists for this sector. There's also no limit to the type of sporting event you may have to cover. Your skills are necessary on the baseball field, on basketball courts, and during the entire football season.
When a game commences, it falls on your shoulders to keep track of the scores and collect data on how the teams perform. Recording all the instances when a referee disagreed with a player and what major fouls were committed during the game will also be your responsibility. As this job requires you to work with numbers, you must earn a bachelor's degree in statistical analysis. You can also choose to get a degree in mathematics as long as you major in statistics. According to the BLS, sports statisticians have ample room for growth. You should expect a 20% increase in jobs for this profession.
You can become a coach if you enjoy working with players closely and training them for competitive events. The cornerstone of a successful team lies in the expertise of its coach. Your job will be a tough one. It will involve training, educating, and individually studying each player to gauge their weakness. As a coach, you will also be critical in helping teams strategize for their next big game and explain each member's role carefully. Likewise, the health and safety of athletes fall on your shoulders. You must keep tabs on how your players perform, if they show signs of an injury, and if you see any visible wounds. As a coach, you can recommend athletes to a physical therapist and conform with the doctor if the player attends all the mandatory sessions.
Your job also includes finding and recruiting new talent, scouting for promising athletes, and making them a deal they can't refuse. Coaching is a technical job, so you must have a bachelor's degree in sports medicine and know the fundamentals of kinesiology and physical education before becoming one. Certain states may require additional certificates and licensing; therefore, determine what state laws apply to your profession. According to the BLS, by 2030, coaching jobs will increase by 26%.
Athletes care about their public image; this is where you, as a sports agent, come into the picture. Your job as a sports agent is representing athletes, teams, and artists by negotiating contracts, curating a public image, and arranging for business deals that will yield high profits. Sometimes, you must step in for an athlete, speak to the press, and publicly appear to generate a positive image. You will also be responsible for finding endorsements and advertisements. When players get into disputes, you need to mediate them and ensure no lasting damage to the player's image.
For this reason, knowing how to manage contracts, negotiate terms, and understand trending social topics is crucial. It would help if you got a bachelor's degree in sports management, sports business, or kinesiology with a major in sport management. According to the BLS, this career will grow at a steady pace of 2.5% up to the next decade.
Final thoughts
The sports industry is one of the most promising global sectors. Hence, numerous opportunities await you if you seek careers within this niche. If you want to manage athletes, hire the relevant staff for their performance, and ensure these players are doing well in school, become an athletic director. On the other hand, if you enjoy working with numbers and stats, you will do excellent as a sports statistician. Furthermore, if you want to train athletes and help them develop a career of their own, become a coach. But, if you care about branding and image reforming, a sports agent is your best route.